Yemen's healthcare system left in tatters due to Saudi bombing campaign - supported by Britain
Yemen's healthcare system is in tatters, with 130 attacks on facilities since a bombing campaign (supported by Britain) began. Enough is enough, says Médecins Sans Frontières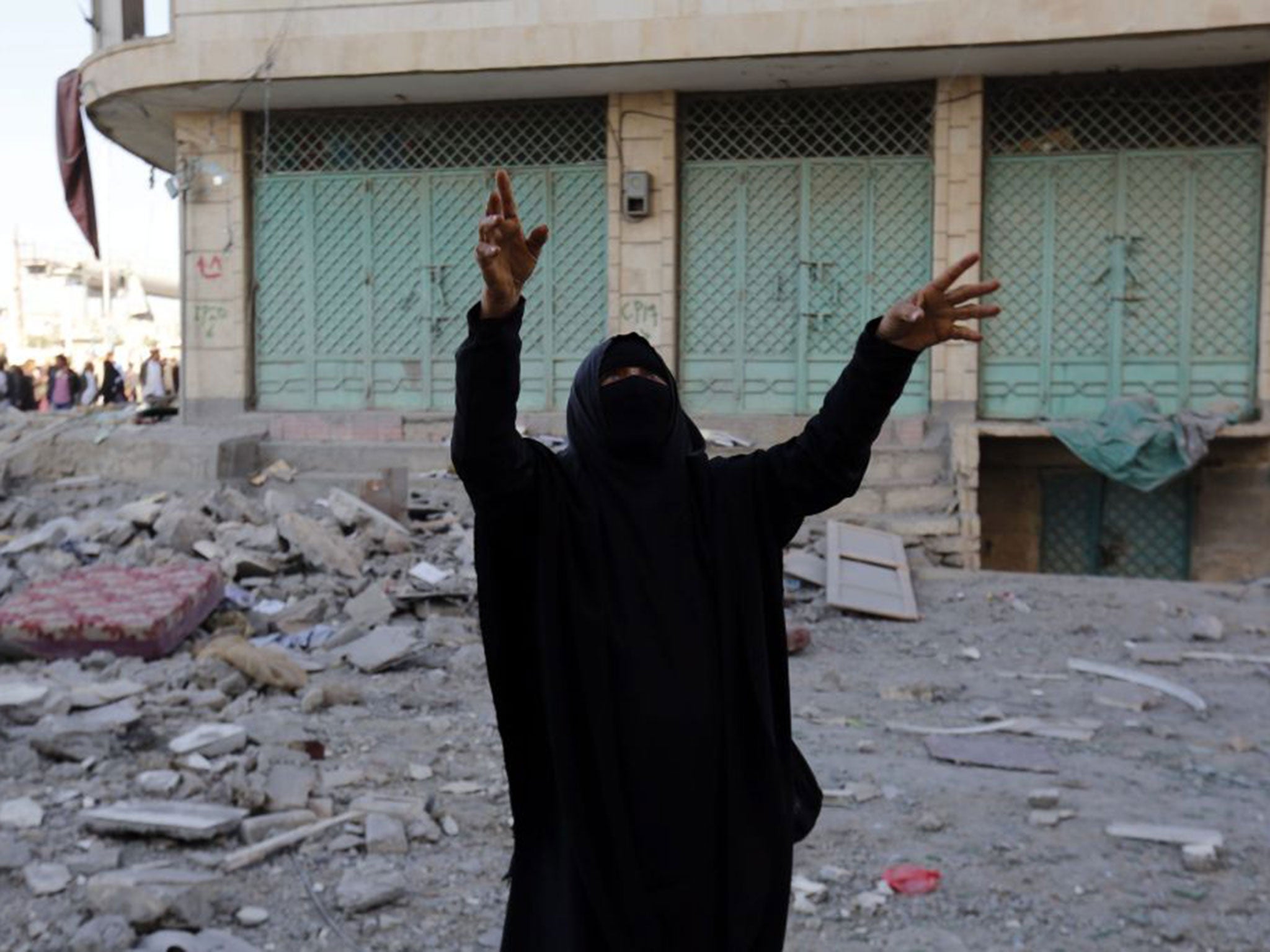 When the men and women who worked at Shiara hospital heard the explosion, there was little surprise. Just half an hour's drive from the border with Saudi Arabia, in Yemen's mountainous northern region, they were used to the sound of shelling.
What they did not expect 10 months into the Saudi-led campaign of airstrikes was that it would be their own hospital that had been hit. The bombing on 10 January left six people dead, including three staff members. Many more were injured.
"The wounded were hit by shrapnel from the missile, and also by shards of metal from the fence [around the hospital]. The injuries were brutal," said Teresa Sancristoval, the head of the emergency desk at Médecins Sans Frontières (MSF), which operates in the hospital.
The attack was among 130 on health facilities hit in Yemen since the Saudi-led coalition began its bombing campaign in March last year. It was the fourth on a facility supported by MSF – which says it gives detailed co-ordinates for its hospitals to both sides of the conflict.
The attacks have left a healthcare system barely functioning. In the latest bombing, on Thursday, an MSF ambulance driver was killed in a strike on the northern town of Dahyan, blamed on the Saudi-led coalition. "The driver had already put his life at risk to work for MSF," Juan Prieto, an MSF project co-ordinator in the capital, Sanaa, said. "He had no idea that Thursday would be the last day of his life."
MSF has called for an independent investigation into the attacks on its facilities and said the conflict in Yemen was being conducted with "total disregard for the rules of war". The comments were the most strongly-worded yet from the charity which has asked the International Humanitarian Fact-Finding Commission (IHFFC), the independent body with a mandate to investigate suspected violations of international humanitarian law, to conduct an investigation.
Amnesty International, meanwhile, has said attacks on MSF hospitals may amount to war crimes. "Under international law, hospitals and medical units must be respected and protected in all circumstances," Rasha Mohammed, Yemen researcher at Amnesty, told The Independent.
MSF also reserved criticism for the British government which has supported Saudi Arabia's involvement in the war, and provides arms to the country, for its "offensive and irresponsible" response to the attacks. The Foreign Secretary Philip Hammond had said there have been no deliberate breaches of international humanitarian law.
"Increasingly, we are seeing attacks on medical facilities being minimised, labelled 'mistakes' or 'errors'," said Raquel Ayora, MSF Director of Operations. "This implies that mistakenly bombing a protected hospital would be tolerable. This logic is offensive and irresponsible."
An FCO spokesperson said: "We are aware of reports of alleged violations of international humanitarian law by the Coalition in Yemen and take these very seriously. The Government regularly raise the importance of compliance with international humanitarian law with the Saudi government."
The war in Yemen, which began in earnest after Saudi Arabia launched a military campaign in support of ousted President Abd Rabbuh Mansour Hadi last March, has left 5,800 people dead, half of them civilians, and it shows no signs of easing. Yesterday, the Yemeni Prime Minister Khaled Bahah and his Cabinet returned to the volatile port city of Aden in an attempt to establish a stable government presence in the south.
10 examples of Saudi Arabia's human rights abuses
Show all 10
But swathes of the country are still under the control of Shia Houthi rebels, who Saudi Arabia charge are being backed by Iran. Sunni Saudi Arabia, which leads a coalition along with nine other Gulf states, has rejected claims of responsibility for the hospital attacks. In October, the government admitted a "mistake" had been made when it repeatedly bombed a hospital in the northern Saada province, but said MSF had failed to provide accurate co-ordinates.
In this climate, people have become too afraid to go to hospital. In the immediate aftermath of the 10 January attack, two of the wounded refused to be treated, fearing a so-called "double tap" attack, when the same targets are hit twice in succession. Since the attack, pregnant women in the area have chosen to give birth in caves. Staff at hospitals have become too afraid to work.
"People ask to spend the minimum time possible in the hospital," Ms Sancristoval said. "This is the opposite to the many wars I have worked in over the last 25 years, when staff would ask to sleep at hospitals at night because they are considered the safest place."
Yemen has been devastated by the civil war, with an estimated two million displaced and in need of food and water. But, Ms Sancristoval said, fear of becoming a target has begun to override basic needs. "They can be a target at any time and they don't know what to expect. They are always afraid," she said. "We tried to do a distribution in Saada. People were so afraid they might have to queue and become a target, they said they would rather not receive the aid."
With four attacks on its facilities since October, MSF says it fears hospitals are beginning to be considered a legitimate target. Its president, Joanne Liu, said: "Is this the new normal: an MSF hospital bombed every month?"
Join our commenting forum
Join thought-provoking conversations, follow other Independent readers and see their replies