Saudi air strikes kill at least 25 in attack on Yemen market
The war has killed more than 10,000 people, displaced more than three million and ruined much of the impoverished country's infrastructure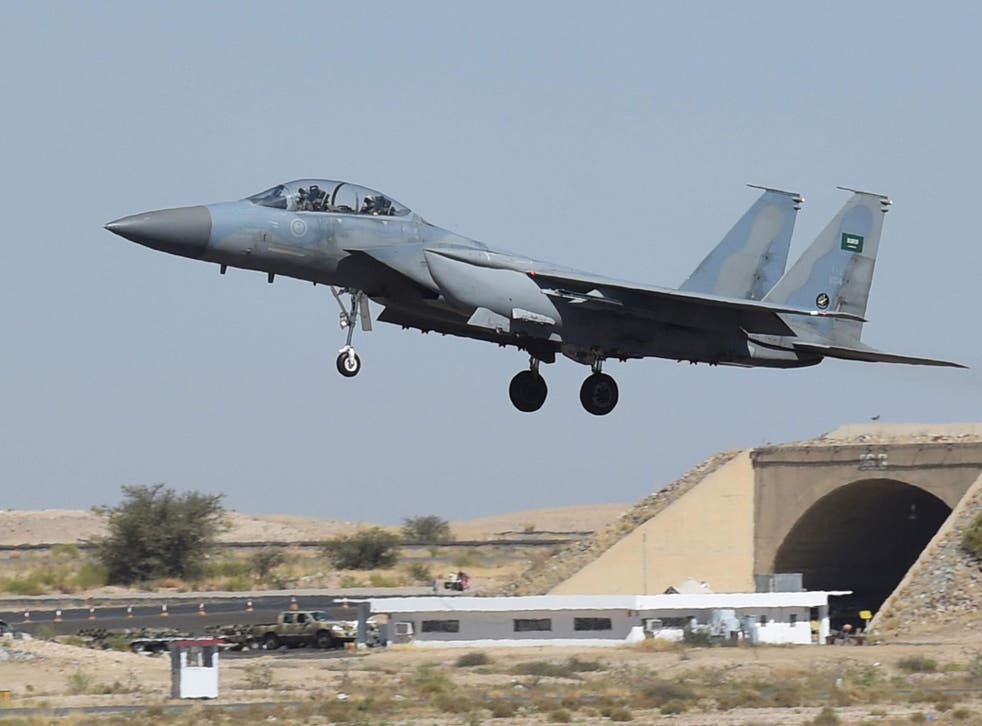 At least 25 Yemenis have been killed in a Saudi-led coalition air strike on a market in the latest in a string of deadly bombings in the conflict.
Yemen has been engulfed by a civil war since September 2014, when Iran-backed Houthi rebels swept into the capital of Sanaa and overthrew the internationally recognised government.
The Saudi-led, US-backed coalition opposes the rebels, who still control the capital and much of the north.
Michael Fallon claims Saudi Arabia is only 'defending itself' when attacking Yemen
The director of the Houthi-run Health Department office in Saada said the aircraft conducted two raids on al-Mashnaq market in Shada district, which is close to the Saudi border.
"Rescue teams were unable to reach the area for some time for fear of being hit by artillery shelling of the area," the official, Dr Abdelilah al-Azzi, told Reuters by telephone.
A Saudi-led coalition air strike killed 22 people and wounded dozens when it struck a market in western Yemen near the Red Sea fishing town of Khoukha in March.
The Yemen war has killed more than 10,000 people, displaced more than three million and ruined much of the impoverished country's infrastructure.
The Saudi-led coalition was formed in 2015 to fight the Houthis and troops loyal to former President Ali Abdullah Saleh who have fired missiles into neighbouring Saudi Arabia.
The situation in Yemen

Show all 14
In December, the coalition acknowledged it had made "limited use" of British-made cluster bombs, but said it had stopped using them.
Human rights activists have accused the Saudis of carrying out more than 80 unlawful attacks, some of which used UK-made bombs.
Nearly half of Yemen's 22 provinces are on the verge of famine, according to the UN World Food Programme.
Register for free to continue reading
Registration is a free and easy way to support our truly independent journalism
By registering, you will also enjoy limited access to Premium articles, exclusive newsletters, commenting, and virtual events with our leading journalists
Already have an account? sign in
Register for free to continue reading
Registration is a free and easy way to support our truly independent journalism
By registering, you will also enjoy limited access to Premium articles, exclusive newsletters, commenting, and virtual events with our leading journalists
Already have an account? sign in
Join our new commenting forum
Join thought-provoking conversations, follow other Independent readers and see their replies