Yemen: Women giving birth in caves as civilians hide from Saudi air strikes
Coalition of Gulf states launches an investigation into the effect of its bombing campaign on civilians, following warnings from the UN and aid workers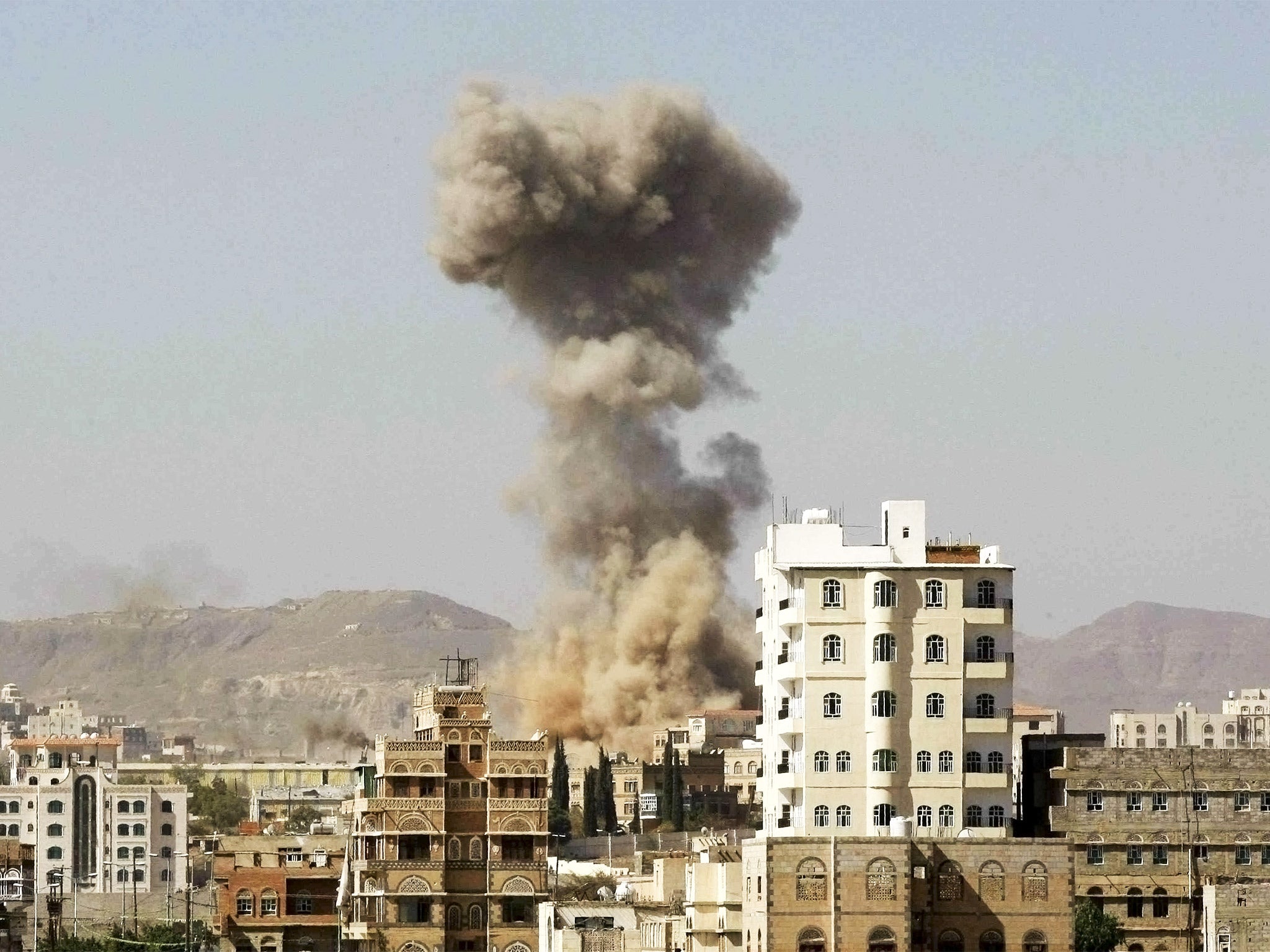 The Saudi-led coalition fighting in Yemen has launched an investigation into the effects of its bombing campaign on civilians, after it emerged that pregnant women in the country have been sheltering in caves to avoid air strikes while giving birth.
Brigadier General Ahmed Asiri, a spokesman for the coalition, said that independent the team would look into reports of deaths in civilian areas, following warnings by the United Nations and aid charities such as Médecins Sans Frontières (MSF).
Last week, a leaked UN report accused the Saudi-led coalition, which is fighting Houthi rebels in Yemen, of the "widespread and systematic" targeting of civilian areas.
And MSF has reported that people living near Shiara, a town of 40,000 people in the moutainous Razeh district in the north of Yemen, are too scared to stay in the town's hospital after it was hit by a missile last month, killing six.
It was the third MSF-supported hospital in Yemen to have been hit during the conflict, which has killed nearly 6,000 people, around half of them civilians. The Saudi-led coalition began a ground invasion in August.
While the origin of the bombing of Shiara hospital, which hit a hosptal corridor, has not yet been confirmed, the Gulf alliance admitted it bombed an MSF hospital in Haydan District, Sadaa province, northern Yemen, on 26 October. MSF has repeatedly called for combatants to desist from hitting civilian targets.
Testimony about the Shiara bombing by Teresa Sancristobal, MSF's head of emergency desk, posted on the MSF website, said: "The town of Shiara is up in the mountains. Most of its 40,000 residents are living in caves to shelter from the bombs. People don't want to leave the area because their crops, which they grow on terraces on the mountainsides, need intensive cultivation.
"People are more afraid than ever. Since the attack, there have been no deliveries in the maternity room – pregnant women are giving birth in caves rather than risk coming to the hospital."
The 51-page UN report by a panel of experts, leaked last, week, found that a total of 119 Gulf coalition sorties violated international humanitarian law. Air raids hit densely packed neighbourhoods, camps for the displaced, mosques, schools and weddings.
A statement from the Saudi Embassy in Washington on the latest probe said the committee will assess the coalition's rules of engagement involving civilians and will offer "conclusions and recommendations to better respect international and humanitarian law."
It added: "The coalition has and will continue to take all precautions to protect civilians, medical staff, humanitarian organizations and journalists in Yemen."
A telephone hotline to MSF has also been established to protect the group's facilities and staff in Yemen, the embassy added on its official Twitter account.

Ms Sancristobal called the inquiry "a step in the right direction".
Additional reporting by Associated Press
Join our commenting forum
Join thought-provoking conversations, follow other Independent readers and see their replies