Ebola outbreak: Millionaire preacher TB Joshua 'sends 4,000 bottles of holy water to Sierra Leone as cure'
Nigerian minister claims that the anointing water sent to Sierra Leone can also heal those with cancer and HIV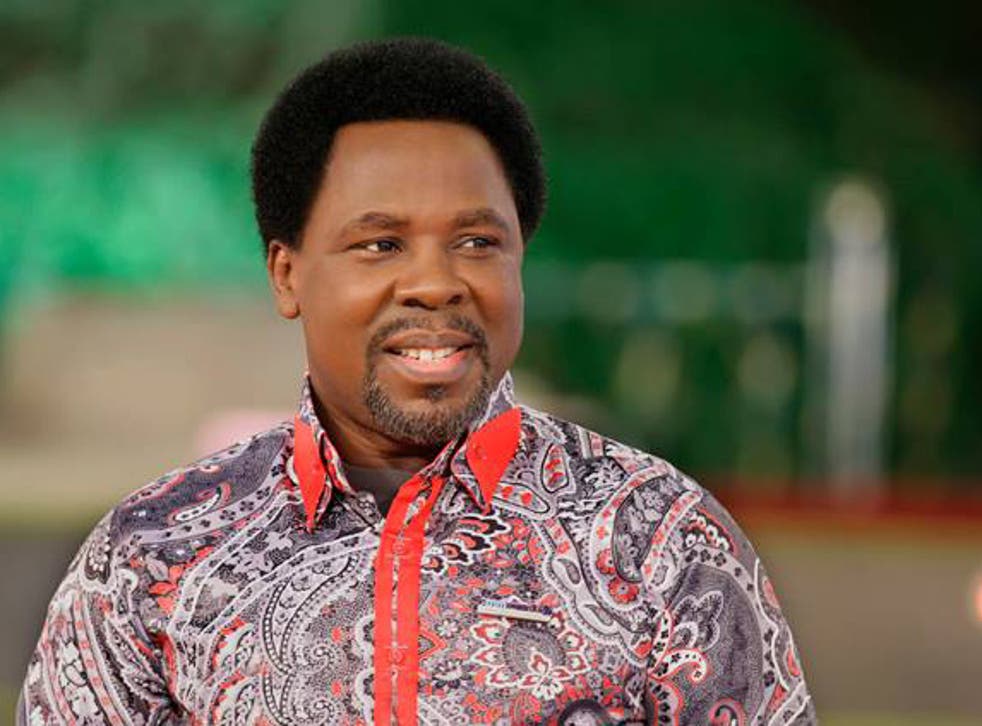 Nigerian faith healer TB Joshua has reportedly sent 4,000 bottles of his holy water to Sierra Leone, as part of an aid package.
A private jet that cost $50,000 took the water and a donation of the same size to the country, he said before ministering to foreign visitors on his phone-based 'Prayer Line' service according to the Nigerian DailyPost.
The preacher's TV channel, Emmanuel.tv, showed video of a man called Joe Fayia Nyuma, who claims to represent Sierra Leone's high commission, accepting the donation. Nyuma says on the video that the water will be used to "curb the deadly Ebola yoke that is about to destroy our nation".
The office of Sierra Leone's president, Ernest Bai Koroma, released a statement confirming that the church had made a cash donation of $50,000to "feed those affected by the Ebola outbreak", though it did not mention the holy water.
The World Health Organisation has discouraged people in affected areas from believing claims that certain products or practices can prevent or cure Ebola. There are no known cures for the disease, and products claiming to treat it can be dangerous, it said, and has pointed to the death of two people in Nigeria after they drank salt water.
The preacher, also known as Temitope Joshua, was one of five millionaire Nigerian pastors profiled by Forbes in 2011. The magazine estimated his net worth at $10 million to $15 million.
The anointing water can also heal problems including infertility and tumours, Joshua claims. It is distributed through his church, the Synagogue Church of All Nations, which is based in the Nigerian capital Lagos and holds meetings online and on the phone.
Joshua's website claims that the anointing water has been sent to nations around the world — including the USA, UK, Greece, India, Pakistan, Russia and Ukraine — and helped the "sick, afflicted and oppressed". He is planning to bring the water to the UK in December.
The news comes as universities in the UK are put on alert to be ready for a potential outbreak of the Ebola virus when the new term starts in September, and aid groups acknowledge that the true death toll is unknown.
Many of the sick are being hidden at home by their relatives, because they are too fearful of going to Ebola treatment centres, officials have said.
Join our new commenting forum
Join thought-provoking conversations, follow other Independent readers and see their replies