Muslim woman attacked with broken bottle after saying 'happy holidays' instead of 'merry Christmas'
Assailant allegedly smashed beer bottle over the back of her neck and threw rocks at her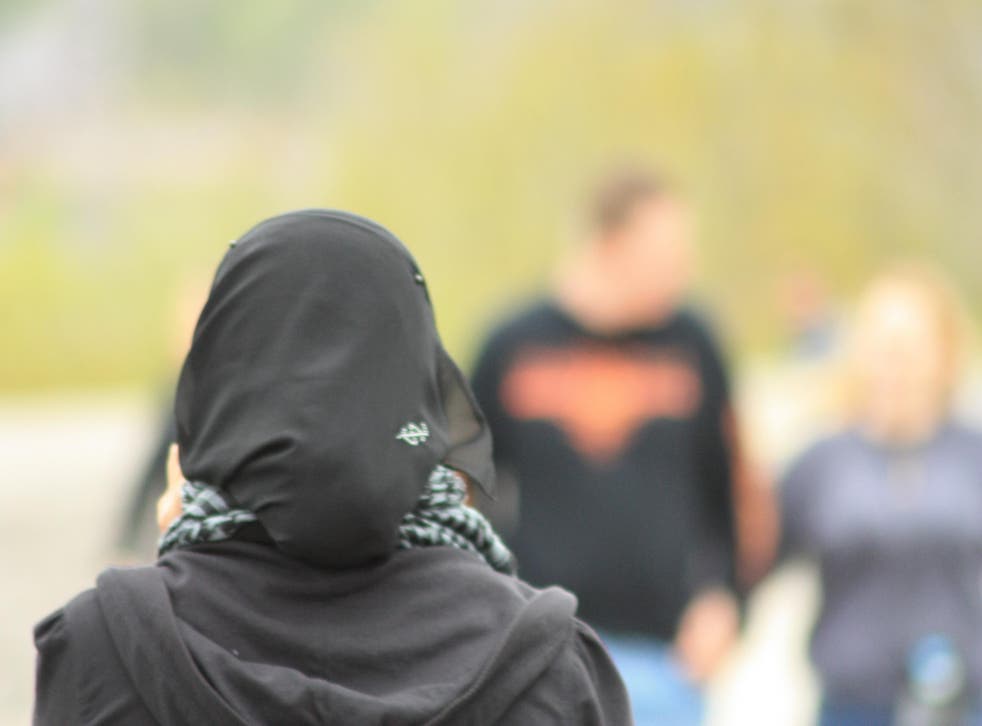 A Muslim woman was reportedly subjected to a brutal verbal and physicial attack after her alleged attacker said "merry Christmas" but she replied "happy holidays".
Polie are investigating reports the man stole the woman's headscarf after the incident at the Beeliar Village shopping complex in Perth, Australia.
According to the Islamophobia Register Australia, the assailant smashed the 33-year-old woman over the back with a beer bottle after the exchange.
Her headscarf came off during the scuffle and the man ran off with it before dumping it nearby.
Officers say they are looking for a light-skinned man aged between 25 and 35, around 5ft 9ins tall, of slim build and with short blond hair. He was reportedly wearing blue shorts and a white top.
Woman records furious Islamophobic rant in a London shop
The woman, who wanted to remain anonymous, told WAtoday: "He yelled, 'no merry Christmas', so I said 'OK', then he called me a "f****** Muslim c***.
"I asked him what he said and I saw him grab a bottle so I quickly turned away and he threw it at me and it smashed on my shoulder and neck.
"Imagine if I didn't turn around, it could have cut my face open."
She also said he hurled sticks and rocks at her.
"I was screaming on the phone to triple-zero because I thought this guy could kill me," she said.
"I was running into oncoming traffic to get away from this guy because he was threatening to punch me in the face. I have been racially abused in the past because of my religion but this is by far worse".
Islamaphobia Register Australia president Mariam Veiszadeh said: "I spoke to the victim last night and it's obviously been very traumatic for her.
"Unfortunately after incidents it injects a lot of fear into people, so we want the perpetrator caught as quickly as possible."
A Muslim woman was also dragged along the pavement by her hijab in north-east London last week.
Also this month, a Muslim woman was attacked by three men who yelled "Donald Trump" in Manhattan, and another who was pushed down stairs and called a terrorist.
Hate crimes soared by 41 per cent after the Brexit vote, according to Home Office figures, and after Mr Trump's election victory.
Join our new commenting forum
Join thought-provoking conversations, follow other Independent readers and see their replies