Hate crimes soared by 41% after Brexit vote, official figures reveal
Home Office figures appear to correlate with previous reports of a rise in post-Brexit hate crime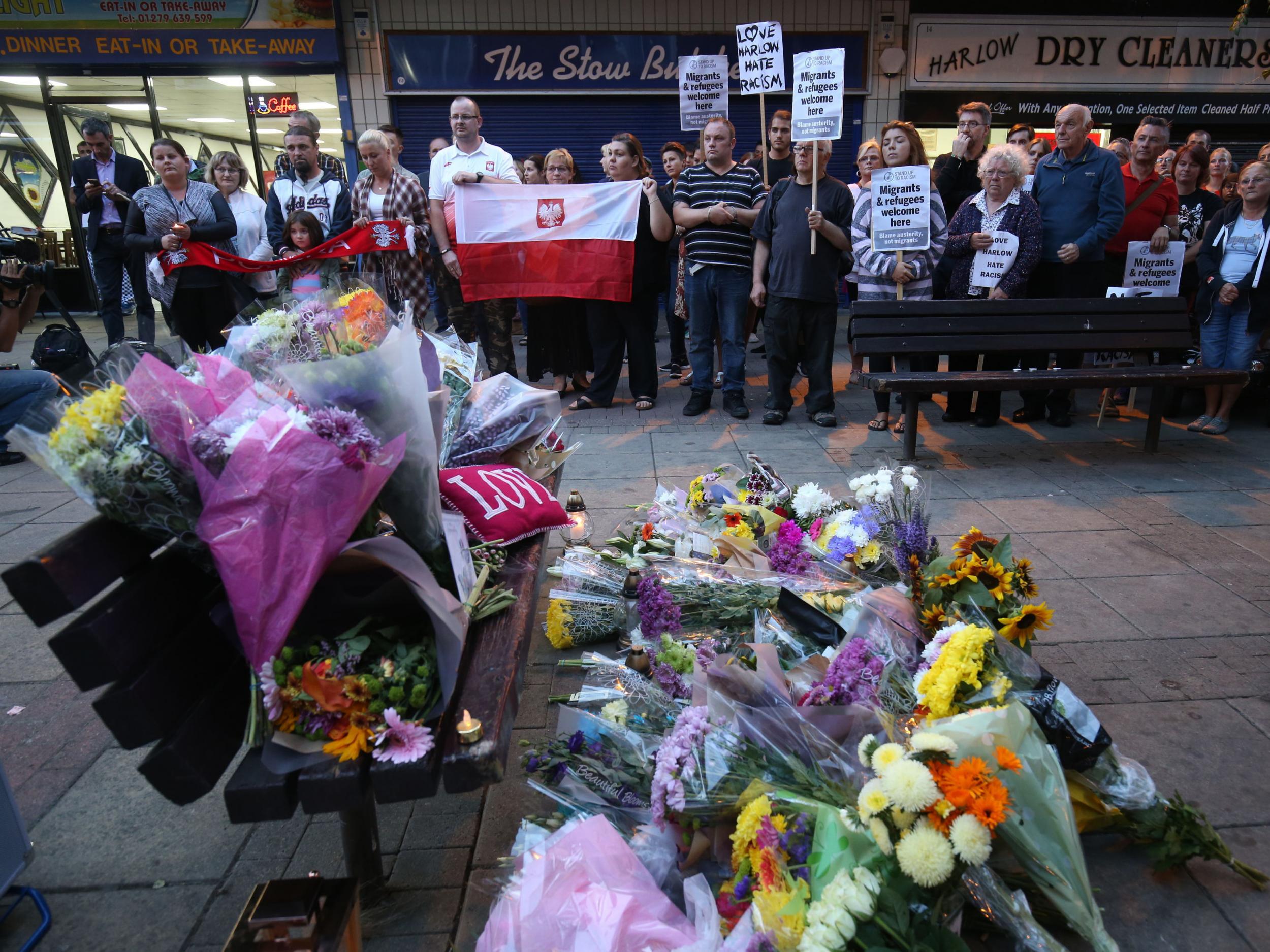 There was a sharp increase in the number of racially or religiously aggravated crimes recorded by police in England and Wales following the EU referendum.
In July 2016, police recorded a 41 per cent increase compared to the same month the year before, according to a Home Office report.
These official figures appear to correlate with previous reports of a rise in post-Brexit hate crime.
Data from 31 police forces showed that 1,546 racially or religiously aggravated offences were recorded in the two weeks up to and including the day of the referendum on June 23.
But in the fortnight immediately after the poll, the number climbed by almost half to 2,241.
In September, the National Police Chiefs' Council released figures which showed the number of incidents rose by 58 per cent in the week following the vote to leave the EU.
"Nobody in this country should have to live their lives enduring fear, intimidation or – in a third of cases – violence because of who they are," said Mark Hamilton, the National Police Chiefs' lead on hate crime.
"A large part of this increase is driven by better police reporting and support systems giving victims the confidence to speak up and get help," he added.
Polish ambassador calls on government to condemn Brexit-related hate crimes
The Home Office report confirmed that while 3,886 hate crimes were recorded by the police in July 2015, this jumped to 5,468 in July this year.
The peak daily total between May and August was seen on 1 July, when 207 alleged race or religious hate crimes were recorded.
In July, The Independent was given access to a database of more than 500 racist incidents compiled in the weeks since the EU referendum.
These included assaults, arson attacks and dog excrement being thrown at doors or shoved through letter boxes.
Polish police patrolled the streets of Harlow in Essex alongside British officers to reassure the public after 40-year-old Polish national Arek Jóźwik was killed in what was believed to be a hate crime.
Six teenagers were arrested in connection with the attack, in which Mr Jozwik suffered head injuries and fell to the ground outside a row of takeaway shops in the town on 27 August.
Mr Jóźwik's brother said he was attacked after he was heard speaking Polish. He died in hospital two days later.
Police said five of the suspects will face no further action due to a lack of evidence, but a 15-year-old remains on bail in connection with Mr Jóźwik's death.
A student in Telford survived being stabbed in the neck with a broken bottle after he was attacked while speaking Polish with his friends, he told The Independent.
Bartosz Milewski, 21, needed 13 stitches to a gash in his neck in the incident, which is being treated as a racially aggravated hate crime by police.
And the prime minister of the Czech Republic has urged Theresa May to prevent post-Brexit hate crimes after Zdenek Makar, a 31-year-old Czech man, was killed in Poplar, east London, on 21 September.
In a telephone call with the Prime Minister, Bohuslav Sobotka said he was "disturbed by the increase in hateful attacks in Britain aimed at the citizens of EU member states".
Brexit racism and the fightback
Show all 9
The Home Office report showed there had been an increase of 19 per cent in hate crimes in the year between April 2015 and March 2016, and included a section dedicated to violence seen after the EU referendum.
Home Secretary Amber Rudd said a hate crime action plan published in July "sets out how we are further reducing hate crime, increasing reporting and improving support for victims".
The violence seen after the Brexit vote was not restricted to racial or religious hostility, according to an LGBT charity.
Galop, which supports victims of homophobic violence, said homophobic attacks rose by 147 per cent in the three months following the Brexit vote.