Brexit caused lasting rise in hate crime, new figures show
National Police Chief's Council says year-on-year increase persists despite decline on previous week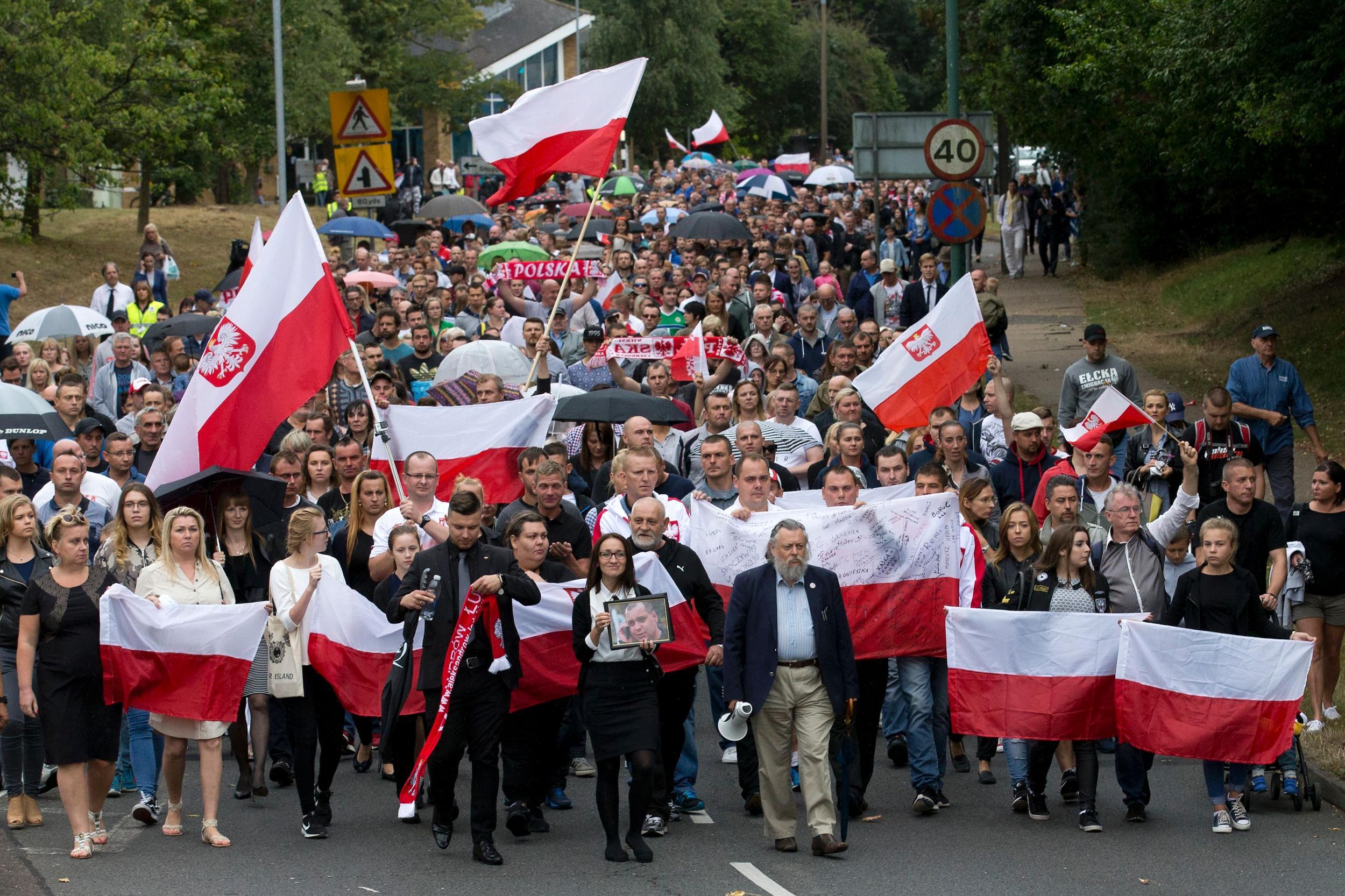 The rise in post-Brexit hate crime reports peaked at nearly 60 per cent and is still 14 per cent higher than at the same point last year, new figures show.
The latest figures released by the National Police Chiefs' Council show that in the week following the vote to leave the EU the number of incidents rose by 58 per cent.
By the end of July this fell to a 49 per cent rise compared to the same point in 2015 with the organisation said the number of reports was starting to going down.
The figures for the two weeks between 5 and 18 August show 2,778 recorded hate crime incidents across the country.
This was a decline of 479 incidents compared to the previous week, but still a 14 per cent increase on this time last year.
The council's Lead for Hate Crime, Assistant Chief Constable Mark Hamilton, insisted that despite the fall they were still treating dealing with hate crime as a "priority".
He said: "We have seen continued decreases in reports of hate crimes to forces and these reports have now returned to formerly seen levels for 2016. For this reason, we will return to our previous reporting procedures and will no longer be requiring weekly updates from forces.
"This doesn't mean that hate crime is no longer a priority. We know that divisions still exist in our society and that tensions could rise again. Police forces will continue with their robust response and we will react swiftly to any future signs of tension".
German woman didn't leave her house for 3 days after Brexit in fear of being abused
The officer said he was aware it was an under-reported crime and "nobody should suffer in silence".
He urged victims to come forward as the police service "has no tolerance for this type of abuse".
Nick Ryan, the spokesman for anti-racism campaign group Hope Not Hate told The Independent: "While we welcome any drop in hate crime figures, the number of incidents still remains on a year-on-year high.
"For a few people, the Brexit decision was a chance to vent deep-seated hatred of others: this is completely deplorable and perpetrators need to face the full force of the law.
Brexit racism and the fightback
Show all 9
"Our own research doesn't suggest, though, that as a nation we are any more racist than we were before. Nor that the far right is in any ascendancy. We are, however, certainly more divided and polarised."
It comes after a Polish man was murdered in what Essex Police are treating as a hate crime incident outside a pub in Harlow on 31 August.
Six teenagers have been arrested following the unprovoked attack and local residents staged a march through the town waving Polish flags in tribute on Saturday.
Victims and those feeling vulnerable have been asked to report any incident of hate crime to the police on 101 or using our True Vision website (www.report-it.org.uk). In an emergency, always dial 999.