South Korea and Japan 'accepted North Korean coal' despite sanctions, intelligence officials say
Report offers latest evidence of the isolated state evading penalties triggered by its weapons programme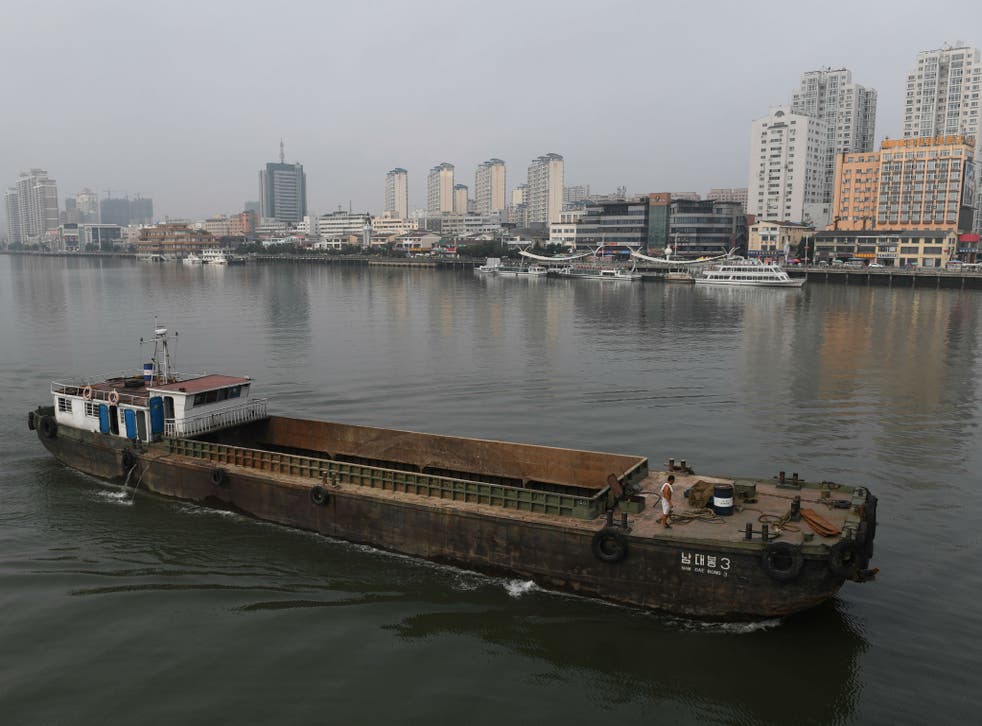 North Korea supplied coal to its neighbour to the south and Japan in the latest evidence of sanctions on the isolated state being thwarted, according to a report.
Western intelligence officials cited by Reuters said the North had repeatedly shipped coal to Russian ports, where it was unloaded and then passed along to South Korea and Japan.
Representatives of the Russian and Japanese foreign ministries did not respond to Reuters' requests for comment, while South Korea's foreign ministry said Seoul was "monitoring any sanctions-evading activities by North Korea".
Global efforts to punish North Korean aggression with economic penalties have been undermined by some countries continuing to trade with the country, officials have warned.
The United Nations has imposed multiple rounds of sanctions in response to North Korea's tests of increasingly sophisticated weaponry.
Commerce has allegedly flowed in both directions, with Reuters reporting last year that Russian vessels had sustained an economic "lifeline" to North Korea by supplying the country with fuel.
Speaking last year at a United Nations Security Council meeting, America's ambassador to the UN, Nikki Haley, warned that some countries were "continuing to fund the North Korean nuclear programme".
North Korea announces intercontinental missile launch

Show all 13
She referenced "reports of the regime continuing to smuggle coal into neighbouring Asian countries", defying a ban on coal exports, and of North Korea "illegally obtaining refined petroleum" through ship-to-ship transfers.
Join our new commenting forum
Join thought-provoking conversations, follow other Independent readers and see their replies