Donald Trump 'just wants to be loved' and presidency will damage his mental health, says friend Howard Stern
'All of this hatred and stuff directed towards him. It's not good for him. There's a reason every president who leaves the office has grey hair'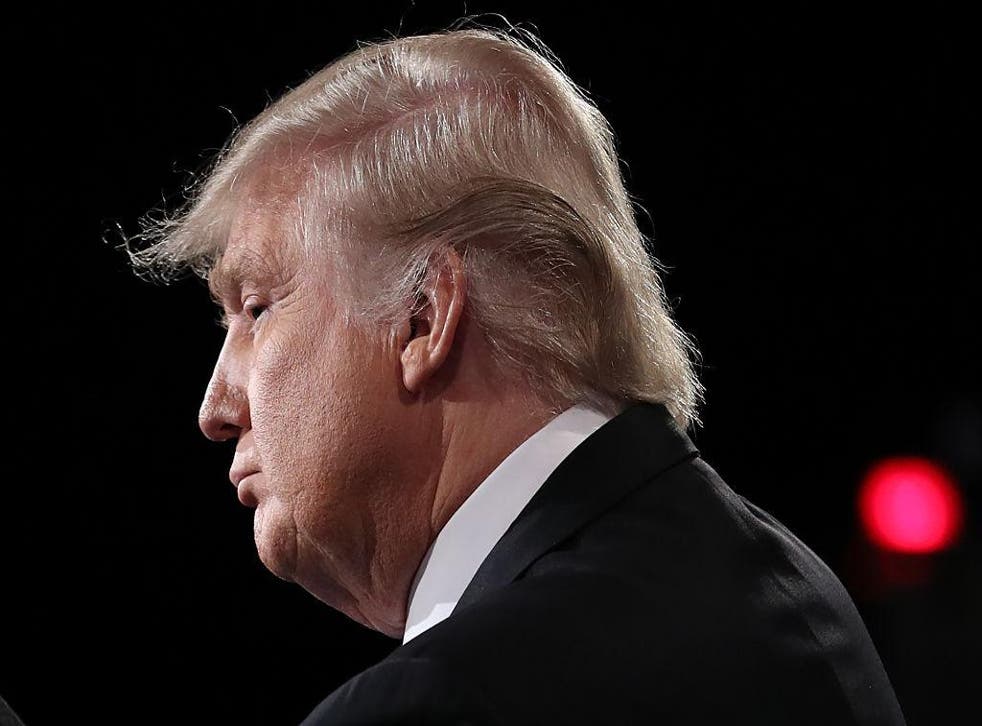 A close friend of Donald Trump believes the presidency will be "detrimental to his mental health" and that the US President just "wants to be loved".
The American radio and TV personality Howard Stern, who invited Mr Trump several times on his radio show over the years, has given an insight into Mr Trump's mental wellbeing and how his new role as president might affect it.
Mr Stern said the hate, which is being directed to Mr Trump is "not good for him" and suggested Mr Trump might leave office with grey hair.
Mr Stern added the Presidency will be an "unhealthy experience" for the businessman and attention-seeking TV personality that is Mr Trump.
"I personally wish that he had never run, I told him that, because I actually think this is something that is gonna be detrimental to his mental health too, because, he wants to be liked, he wants to be loved. He wants people to cheer for him," Mr Stern said on his programme this week.
He added Mr Trump is now on an "anti-Hollywood kick".
"He loves Hollywood. First of all, he loves the press. He lives for it. He loves people in Hollywood. He only wants hobnob with them.
"All of this hatred and stuff directed towards him. It's not good for him. It's not good. There's a reason every president who leaves the office has grey hair," Mr Stern said, CNN reports.
Mr Trump previously slammed reporters as "the most dishonest human beings on Earth" during a speech at the CIA headquarters after entering a vivid row with the media, when he claimed to have the largest inauguration ceremony crowd in history.
Since his inauguration, Mr Trump's administration executive orders on immigration - including a ban of people from seven Muslim-majority country to enter the US - have been the subject of major protests worldwide, with thousands marching in Washington and London and more demonstrations planned in coming weeks.
Protests call for stricter gun-control laws in Washington DC

Show all 12
Despite being friends, Mr Stern said he opposed Mr Trump's politics.
"I like Donald very much personally. I was shocked when he decided to run for president, and even more shocked that sort of, people took it seriously," he is reported to have said on the Howard Stern Show.
Mr Stern added he was "surprised" by Mr Trump's Presidential stance and he claimed the US President previously backed Hillary Clinton, was pro-abortion and his candidacy was aimed to get a larger contract for his TV show "The Apprentice".
"He just wanted a couple more bucks out of NBC, and that is why Donald is calling for voter fraud investigations. He's pissed he won. He still wants Hillary Clinton to win. He's so f—ing pissed, he's hoping that he can find some voter fraud and hand it over to Hillary," he said.
Join our new commenting forum
Join thought-provoking conversations, follow other Independent readers and see their replies