Emmanuel Macron says Europe needs 'new political heroes'
The French President called for an end to the 'European civil war' as he played down the rise of far right nationalism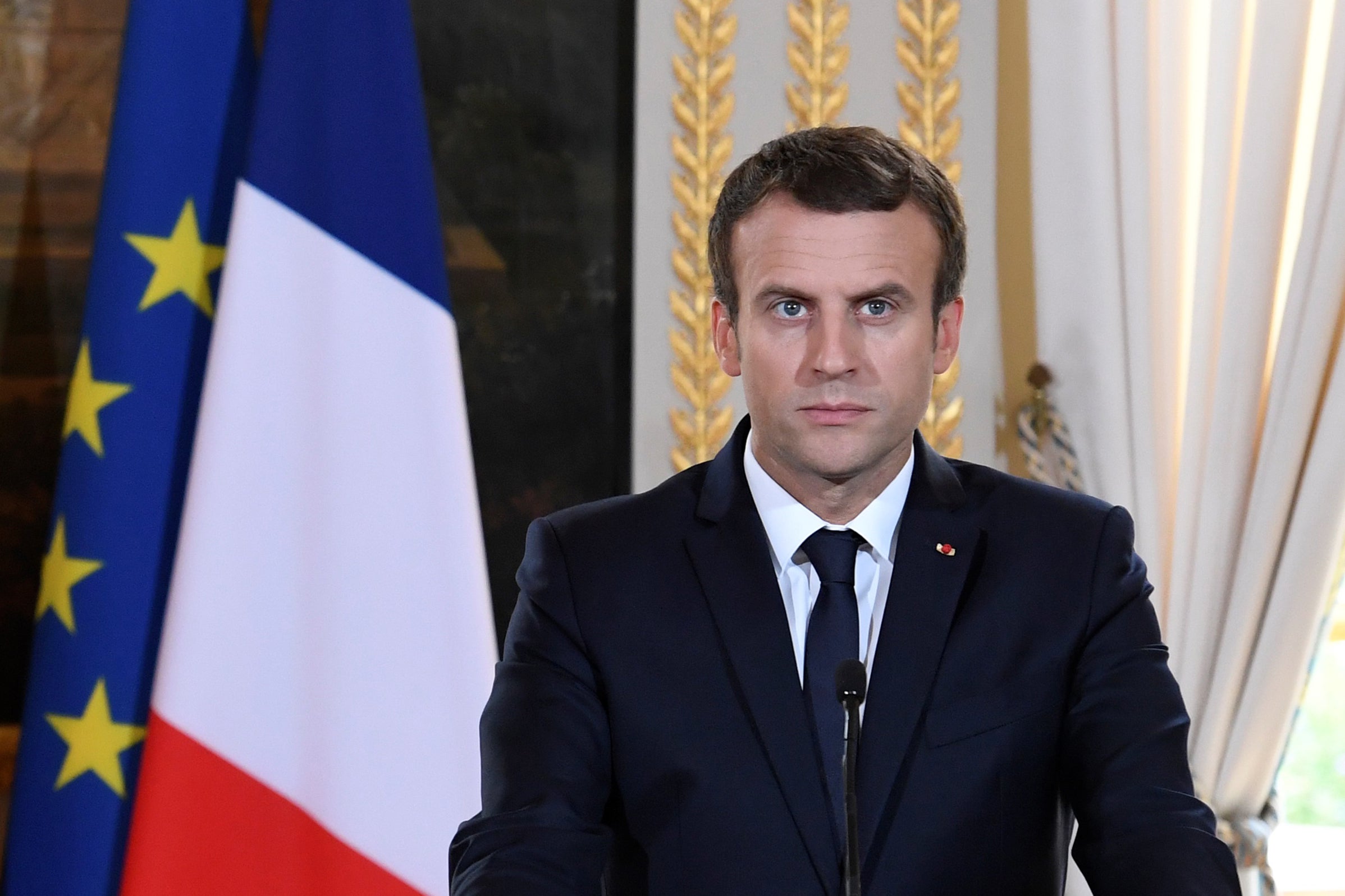 Emmanuel Macron has said modern democracies need new political heroes and called for an end to the "European civil war".
The French President said he wanted to "renew the European dream and reawaken ambitions for it" during an interview with German newspaper Der Spiegel.
His comments come days after the fifth round of Brexit talks closed with the EU's chief negotiator, Michel Barnier, claiming the EU and UK were in a "deadlock" over Britain's financial contribution.
World news in pictures
Show all 50
Giving his thoughts on modern democracy, Macron said: "I am a strong believer that modern political life must rediscover a sense for symbolism.
"We need to develop a kind of political heroism. I don't mean that I want to play the hero. But we need to be amenable once again to creating grand narratives."
He went on to call on leaders to work together to achieve "sovereignty, unity and democracy" in Europe.
"Let's put an end to this European civil war, the existence of which we don't want to admit, and stop constantly looking at whether we are better than our neighbouring country at this or the other thing."
The 39-year-old, who is approaching his sixth month in office after gaining a landslide victory over National Front leader Marine Le Pen in May, also played down fears of rising nationalism in Eastern European countries.
"I was in Bulgaria in August. The people there are excited about Europe. We can't start dividing people up into categories," he said.
The President went on to say he was "convinced that there is a desire for Europe".
It comes as voting gets underway in Austria for a snap election where conservative leader, Sebastian Kurz, looks set to become leader with a campaign characterised as being hard on immigration and soft on taxes.
Macron, who saw his approval ratings fall from 64 to 54 per cent this summer, will give his first live television interview on Sunday night, according to The Guardian.
In the interview, the President dismissed the suggestion that he was seen as "aloof" by the French public, saying: "When I am with French people, I am not aloof because I belong to them."
Join our commenting forum
Join thought-provoking conversations, follow other Independent readers and see their replies