G20 summit: Britain snubs international union campaign on jobs and wages
Mark Leftly
Sunday 16 November 2014 01:00 Comments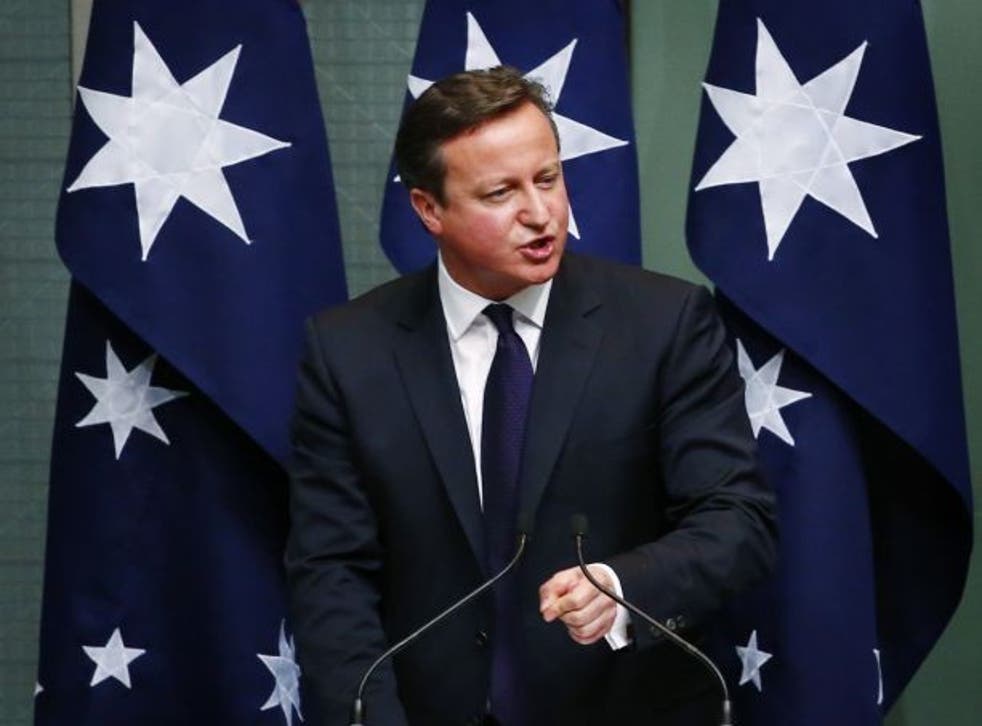 David Cameron snubbed international trade unions at the G20 summit in Brisbane this weekend – even though jobs tops the agenda and other centre-right leaders have met them.
Unions from across the G20 are trying to get a commitment to improving working conditions and increasing wages included in today's summit communiqué. The 20 member countries, which account for nearly 86 per cent of the world's economy, are supposed to be considering targets set in the communiqué as part of their policy plans over the next year.
Mr Cameron, however, joined King Abdullah of Saudi Arabia, Mexico's President Enrique Peña Nieto and President Joko Widodo of Indonesia in not talking to the unions either before, or during, the summit.
By contrast, Chancellor Angela Merkel offered union leaders breakfast yesterday morning, to discuss their ideas, and President Vladimir Putin met the leaders in the afternoon. France, China, Brazil, and Argentina have also found time for the union representatives.
Frances O'Grady, the general secretary of the Trades Union Congress, who is in Australia this weekend, said: "It's simple: unless wages rise, then you're not going to get the growth you need. It's a shame that David Cameron, among the G20 leaders, seems reluctant to acknowledge that. You can't build an economy on sand. If you're only listening to hedge-fund managers and big business chiefs, then you're only going to get one side of the story."
Despite political differences, Ms O'Grady said that Ms Merkel was "a breath of fresh air", for introducing the minimum wage in Germany this year. Ms O'Grady added: "Our key concern at the G20 is quality jobs.
"We keep getting told that any job is better than no job – we're only creating jobs where you can't predict the hours, where there are no promotion prospects, no security, and the taxpayer subsidises them – that's not sustainable."
Typically, a trade union from a G20 country sets up a meeting with their own government, meaning that the inability of Mr Cameron to find time in his diary was particularly embarrassing for the British union movement.
Register for free to continue reading
Registration is a free and easy way to support our truly independent journalism
By registering, you will also enjoy limited access to Premium articles, exclusive newsletters, commenting, and virtual events with our leading journalists
Already have an account? sign in
Join our new commenting forum
Join thought-provoking conversations, follow other Independent readers and see their replies