The most and least liveable cities of 2016 revealed
Terrorism, police shootings and geopolitical tensions have seen one in five cities' liveability scores decline
Kate Nelson
Thursday 18 August 2016 19:16 Comments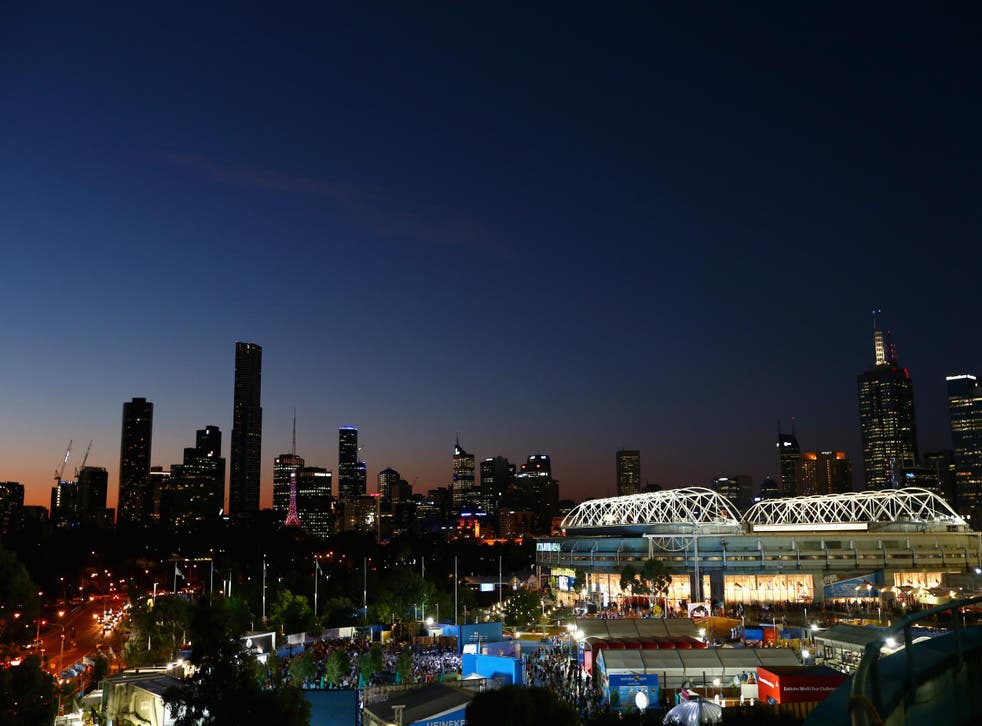 Melbourne has retained the top spot as the world's "most liveable city" but the global picture is a "sombre" one as terrorism, police shootings and geopolitical tensions led to an overall decline in living standards.
A report which assesses the best and worst living conditions across the globe placed the Austrian capital of Vienna in second place followed by Vancouver and Toronto in Canada.
But international stability is waning, as terrorist attacks on the West increase and waves of civil protests hit the US.
Damascus, the Syrian capital city, languishes at the bottom of the table, followed by Tripoli in Libya and Lagos in Nigeria.
The top-scoring cities ranked highly across five broad categories – stability, healthcare, culture and environment, education and infrastructure.
But "violent acts of terrorism" have affected many countries and while not a new phenomenon, the "frequency and spread have increased noticeably and become even more prominent in the past year," according to the Economist Intelligence Unit's 2016 Global Liveability Report.
Jon Copestake, its editor, told The Independent: "The latest rankings paint a very sombre picture.
"The fact that one in five cities has seen its liveability score decline reflects a worrying backdrop and one that is depressingly familiar given that similar declines were reported last year.
"What is interesting is that it is not just the threat of terrorism that is lowering stability. The last few years have seen an intensification of protests, and border disputes as well as the ongoing armed conflicts in the Middle East and North Africa."
There have been more than 1,000 terrorist attacks in 2016 so far – with incidents in France, Turkey, the US and Belgium among the most high profile.
"Social unrest" caused by deaths in police custody and regular mass shootings have also led to the decline in the scores of five leading American cities - Chicago, Atlanta, Cleveland, San Francisco and New York.
Milwaukee riots: Violent protests break out after police officer shoots man dead
Some 140 cities were assessed and assigned a rating of relative comfort for over 30 qualitative and quantitative factors – each rated as acceptable, tolerable, uncomfortable, undesirable or intolerable.
Companies pay a premium to employees who move to cities where living conditions are particularly difficult and there is excessive physical hardship or a notably unhealthy environment, the report said.
London kept its unchanged position of 53rd, ranking 10 places behind Manchester – but with very small actual difference between them.
"London is actually a very liveable city," Mr Copestake told The Independent. "Its score puts it in the very top tier of liveability and even though it ranks lower than Manchester the differences are small.
"London's vibrancy and diversity make it a great destination but these are also factors that can weigh on liveability.
"Cities that have a big city buzz and attract lots of people tend to also have greater congestion as well as higher crime rates. In London's case, as we have seen in the past, it also makes the city a target for terrorism. In many ways factors that weigh on London' liveability score reflect that it is a victim of its own success".
The cities which sit at the top of the table share similarities.
Those that score best tend to be "mid-sized cities in wealthier countries with a relatively low population density," the report states.
Those factors enable them to offer a range of recreational activities without "leading to high crime levels or overburdened infrastructure".
Six of the top 10-scoring cities are in Australia and Canada.
The 20 best cities to live in the world for quality of life

Show all 12
But Western Europe has been significantly affected by the recent wave of terror attacks.
Some 10 cities - Zurich, Geneva, Frankfurt, Berlin, Oslo, Luxembourg, Brussels, Paris, Rome and Lisbon - have seen declines in liveability, "mostly stemming from heightened fears of terrorism in the wake of attacks in Paris and Brussels", according to the findings.
Some categories carried more weight than others. For instance, stability – ranked on prevalence of petty crime, violent crime, threat of terror, military conflict and civil unrest – has more importance than education which is rated on availability and quality of private and public schooling.
Those at the top of the table share similarities – all tending to be mid-sized "in wealthier countries with a relatively low population density," the report states.
While some conflict-ridden cities have predictably seen the biggest decline in liveability standards over the past five years – such as Damascus in Syria and Kiev in the Ukraine - others have seen a rise in standards.
Iran's capital Tehran, Dubai in the United Arab Emirates and Harare in Zimbabwe were ranked one to three respectively for most-improved liveability.
Mr Copeland explained: "There is certainly an air of optimism surrounding Iran and Tehran given the opening up of trade ties.
"Meanwhile Dubai and other Emirates have been seen as something of a safe haven for businesses and expatriates given the wider disruption in the Middle East, especially with oil prices affecting economies of other Gulf States like Saudi Arabia.
"For Harare much of this improvement is a case of making up ground that has been lost in the past. Harare remains in the bottom tier of liveability but as the situation there improves in line with the Zimbabwean economy it could see itself becoming more attractive."
Asked about the effects of Brexit, Mr Copeland told The Independent: "It's too soon to tell. The survey scores were compiled before the Brexit vote and as things stand we still have at least two years of EU membership ahead of us as negotiations continue.
"The impact of a Brexit may be felt if dissatisfaction spills over into unrest or if the economic ramifications of a Brexit weigh on public spending.
"That said, London and Manchester both have a significant size and status that makes them very resilient to potential fallout."
Register for free to continue reading
Registration is a free and easy way to support our truly independent journalism
By registering, you will also enjoy limited access to Premium articles, exclusive newsletters, commenting, and virtual events with our leading journalists
Already have an account? sign in
Join our new commenting forum
Join thought-provoking conversations, follow other Independent readers and see their replies