North Korea and US representatives to meet in Finland this week
Meetings lay groundwork for potential summit between Kim Jong-un and Donald Trump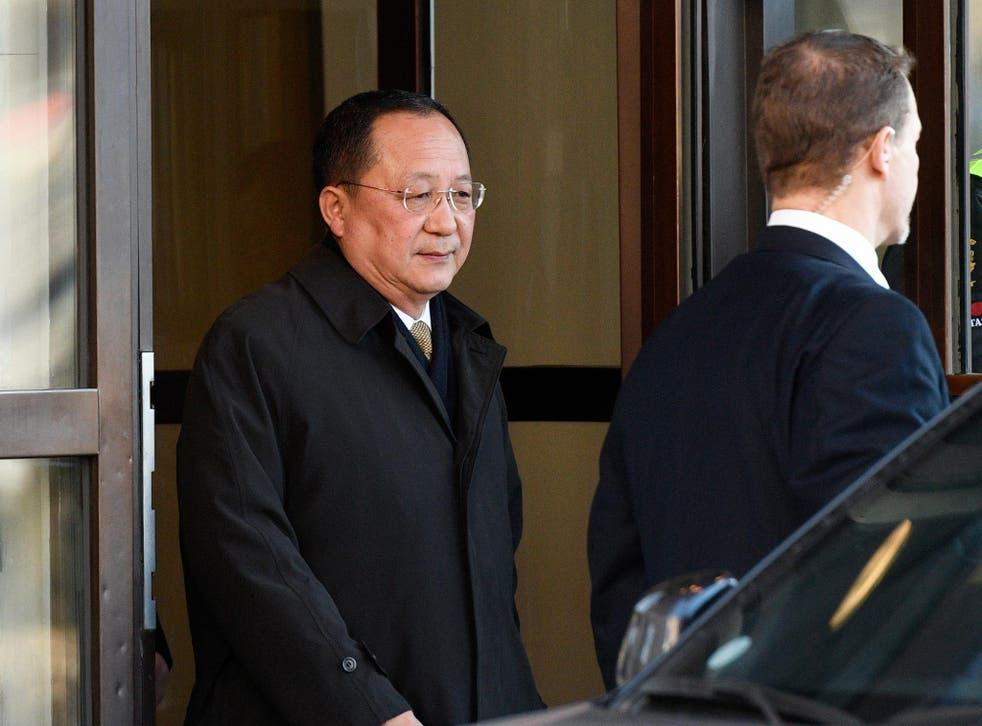 A senior North Korean diplomat is set to meet former US and South Korean officials in Finland for discussions about a potential summit between Kim Jong-un and Donald Trump.
American and South Korea civilian academics will also be present for the meetings, set for Tuesday and Wednesday, which are likely to address the North's denuclearisation pledges.
North Korean officials and former US officials and experts have often held such talks, known as "Track-2".
An official at the Finnish foreign ministry told CNN the talks were a "Track-1.5 academic meeting".
North Korea – South Korea relations: in pictures

Show all 21
It comes after the top national security advisers to the US, South Korea and Japan met to discuss how to achieve the "complete denuclearisation of the Korean Peninsula".
US National Security Adviser H R McMaster met his South Korean and Japanese counterparts, Chung Eui-yong and Shotaro Yachi, in San Francisco for talks over the weekend on denuclearisation and the summit talks, South Korea's presidential office said in a statement.
The Blue House said they discussed summit meetings between Mr Kim and the South Korean President, Moon Jae-in.
Seoul said they also discussed a possible meeting between Mr Kim and Donald Trump.
North Korea has yet to confirm North Korea-US talks.
The officials agreed to maintain close trilateral cooperation in the next several weeks and shared a view that it was important not to repeat past mistakes, the statement said.
It did not elaborate, but is interpreted as referring to the criticism that North Korea previously used disarmament negotiations as a way to ease outside pressure and win aid while secretly pressing forward with its weapons development.
Separately, North Korea's foreign minister, Ri Yong-yo, met Sweden's Prime Minister for talks on Sweden's role as a diplomatic representative of the US and other countries.
Additional reporting by agencies
Register for free to continue reading
Registration is a free and easy way to support our truly independent journalism
By registering, you will also enjoy limited access to Premium articles, exclusive newsletters, commenting, and virtual events with our leading journalists
Already have an account? sign in
Register for free to continue reading
Registration is a free and easy way to support our truly independent journalism
By registering, you will also enjoy limited access to Premium articles, exclusive newsletters, commenting, and virtual events with our leading journalists
Already have an account? sign in
Join our new commenting forum
Join thought-provoking conversations, follow other Independent readers and see their replies