President Obama denies US supported Hong Kong protesters
The US President added that Washington believes citizens should be able to express themselves freely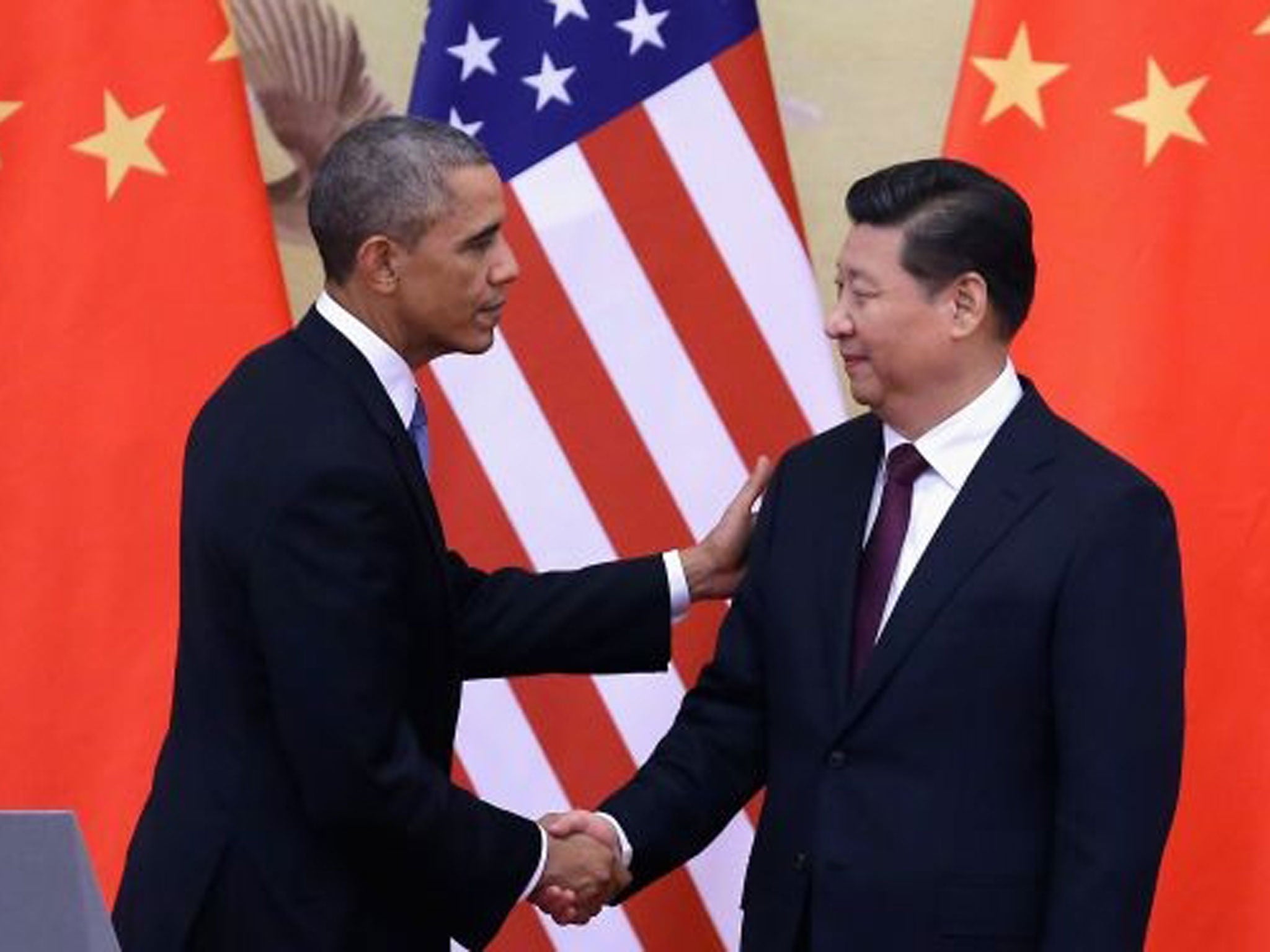 President Barack Obama has denied that the US supported pro-democracy protests in Hong Kong, which have reached their 41st day, but said citizens had the right to freely express themselves.
His tactically worded comments dealt with allegations made by the Chief Executive Leung Chun-ying of the semi-autonomous region and other protest opponents who claim that unspecified foreign forces supported and sustained the protests, though they have offered no evidence.
Speaking at a news conference beside Chinese President Xi Jinping yesterday, Mr Obama said that Washington has no desire to involve itself in the dispute between the authorities and activists over the selection process for candidates of Hong Kong's leadership elections.
Since 28 September, protesters have demanded open nominations for the inaugural 2017 elections, but China insists that a Beijing-friendly panel of elites must screen candidates.
"These are issues ultimately for the people of Hong Kong and the people of China to decide," Obama told state media reporters at a news conference in Beijing.
However, he added that in line with both US foreign policy and American values over all, the US believes people have the right to express themselves freely, and that Hong Kong's elections should be fair, transparent and "reflective of the opinions of people there."
In pictures: Police push to clear Hong Kong protesters
Show all 19
Clearly outlining his stance on the situation, Chinese President Xi Jinping stressed that China viewed the protests as illegal, and said Hong Kong "affairs are exclusively China's internal affairs" and "foreign countries should not interfere in those affairs in any form or fashion."
He added Beijing would support Hong Kong's government in upholding the law and interests of both Hong Kong and foreign citizens in the financial centre.
His comments after the Communist Party's People's Daily newspaper published a front-page commentary accusing the US of fomenting the protests through the government-funded National Endowment for Democracy (NED) – allegations which the NED has denied.
Yesterday, the authorities in Hong Kong warned that protesters may be arrested if they do not leave major streets, after a court order on Monday authorised the police to help enforce an separate ruling to dismantle barricades.
Some 7,000 officers are now gearing up to clear two protests sites, according to local media, after the High Court extended restraining orders granted to taxi and minibus operators and the owner of an office tower, who complained that the protests were disrupting their businesses.
With an appeal against the court orders scheduled for Thursday afternoon, any barricade removals would take place no earlier than Friday.
With neither the student-led protesters nor the Hong Kong government showing any willingness to compromise, demonstrator numbers have dwindled as the standoff drags on.
Additional reporting by AP
Join our commenting forum
Join thought-provoking conversations, follow other Independent readers and see their replies