Top 10 political risks for 2016: the major problems 'will get worse'
Four powerful and troublesome heads of state will have 'major international implications'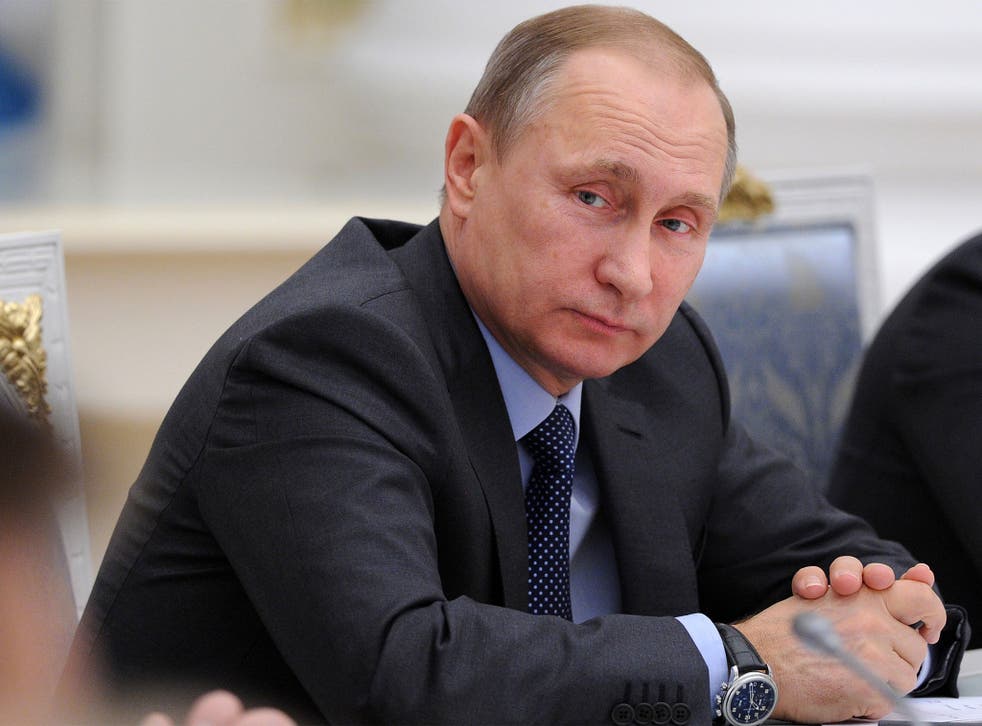 The biggest crises of the last 12 months are only going to get worse. That's according to a forecast by the globe's leading political risk researchers.
Following a year which saw two sets of attacks on Paris, the Nepal earthquake, the biggest refugee crisis for almost 70 years and escalating conflict between Russia and Ukraine – to mention but a few – the political landscape of 2016 will be characterised by yet more instability amid a lack of global strategy.
Political risk researcher Ian Bremmer and his team at Eurasia Group have singled out a power vacuum, in the form of the increasingly "hollow" transatlantic partnership between Europe and the US, as the top risk to political stability for 2016.
Some hope comes in the form of "red herrings", which state Donald Trump will not win the US presidency, while strong leaders in Asia make the risk of conflict in the region fairly low.
Here are the top 10 political risks of 2016, and reasons why, according to the group:
10. Turkey
President Erdogan is pushing for a system run mainly by him, rather than parliament - an aggressive tactic which will harm business investment in the country.
US pressure on the country to deal with Isis will actually make Turkey more vulnerable to attack from the terrorist group, while their own offensive against it will produce "only modest results".
9. Not enough elections
Slow growth and lower living standards are going to make people discontented, but there are fewer elections this year for them to vent their feelings at government.
Usually, this makes for a quieter year - but Mr Bremmer warns that "this time will be different". A lack of elections could see complaints boil over onto the streets.
8. Brazil
The South American powerhouse looks set to become quagmired in political stalemate and a failure to address its growing fiscal deficit.
Whether president Dilma Rousseff manages to keep her job, or is ousted and replaced by her vice president Michel Temer, neither look able to address the country's growing problems.
7. Unpredictable leaders
International politics will be even more volatile this year because of an "unusually wide constellation of leaders known for their erratic behaviour."
Leading the pack are Vladimir Putin and Recep Tayyip Erdogan (already at loggerheads), along with Mohammed bin Salman, Saudi Arabia's Deputy Crown Prince and Petro Poroshenko, Ukraine's president.
Just last week, Barack Obama agreed in interview that many world leaders are "completely out of their minds."
The report, meanwhile, warns of "major international implications" because of these four powerful and troublesome heads of state.
6. The rise of technologists
Coming in sixth in the top ten political risks is the influence of non-state actors - from Silicon Valley corporations to hacker groups - upon the political realm.
Mr Bremmer predicts a "pushback" against such powerful agents from governments, and volatile market and policy consequences.
5. Saudi Arabia
As the kingdom becomes more isolated and royal members fight among themselves, it is likely to become more aggressive in the region, predicts the consultancy group.
With King Salman's recent arrival on the throne, and ever greater anxiety over regional rival Iran, "a scenario of open conflict [...] has now become entirely realistic."
4. Isis and 'friends'
The response to the most powerful terrorist organisation in history has been misdirected and often from opponents who are at cross-purposes with one another.
"For 2016, this problem will prove unfixable", says the Eurasia Group team. Highest on Isis' hit list will be France, Russia, Turkey, Saudi Arabia and the United States, while nations with high numbers of unintegrated Sunni Muslims in both the Middle East and Europe can expect to feel their displeasure.
3. The China Footprint
Apparently "the only country of scale today with a global economic strategy", China stands out as the most important, but uncertain, driver of many global outcomes.
However, says Mr Bremmer, most international players are not ready for this or do not agree with Chinese priorities.
2. Closed Europe
Those who want an "open" or a "closed" Europe will divide it. Mr Bremmer predicts that although Europe's economics will pull through, pressures on principles such as its open borders will mean "its broader meaning and social fabric will not."
He warns that a UK exit from the EU is more likely than most people realise.
1. The Hollow Alliance
Once the world's most important alliance, the transatlantic partnership is "now weaker, and less relevant, than at any point in decades."
With the US no longer intervening on Europe's behalf, and Syria likely to further show their differences, neither will continue to take responsibility to put out the fires of the world. The "international fireman" will be more or less gone.
Join our new commenting forum
Join thought-provoking conversations, follow other Independent readers and see their replies