Turkish foreign minister says he will go to Rotterdam despite bans on campaigning in Europe
Turkish Foreign Minister Mevlut Cavusoglu said he would visit the Dutch city of Rotterdam on Saturday despite an official ban on him addressing a rally of Turks there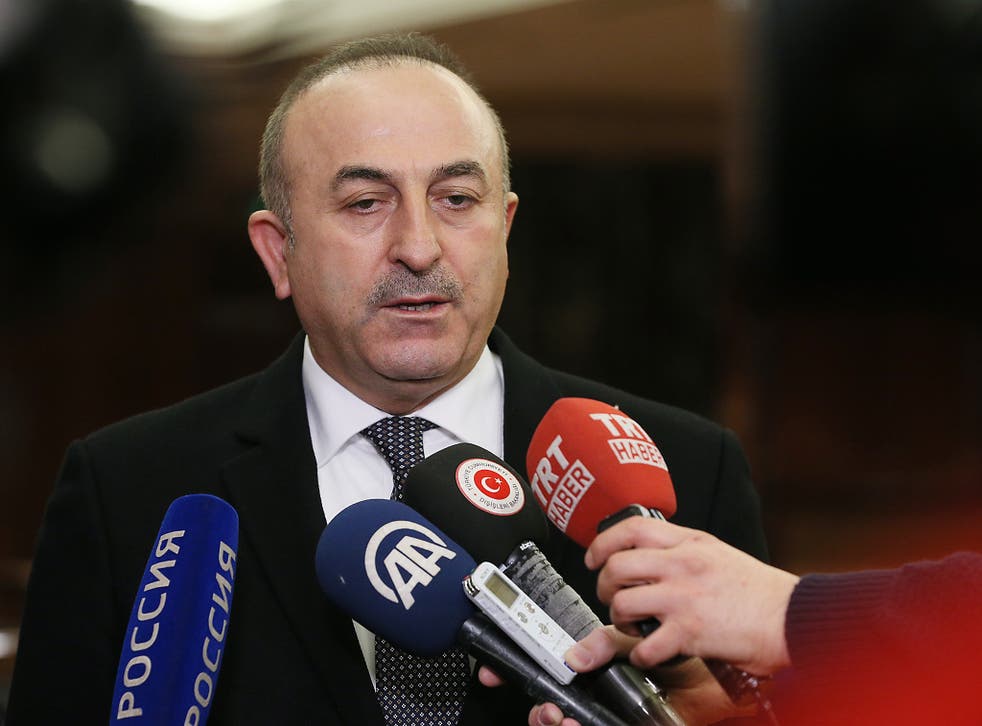 Turkish Foreign Minister Mevlut Cavusoglu said he would visit the Dutch city of Rotterdam on Saturday despite an official ban on him addressing a rally of Turks there backing the granting of new powers to President Tayyip Erdogan.
Cavusoglu said the Dutch government was effectively taking Turkish citizens hostage by banning the rally. It was the latest of a series of bans on campaigning in Europe, largely Germany, by Turkish leaders for an April referendum on Erdogan's powers.
"These people are not your captives," he said in an interview with CNN Turk television.
Cavusoglu said if the Netherlands refused him permission to fly to Rotterdam, Turkey would respond with harsh economic and political sanctions.
But Rotterdam mayor Ahmed Aboutaleb, announcing the ban on a public appearance late on Friday, said there was no question of him being excluded from the Netherlands.
Cavusoglu, reflecting growing tensions between Turkey and European allies, said deals with the European Union, including an agreement on stemming a flow of migrants, would be jeopardised if the bloc failed to implement promised visa liberalisation for Turks.
He said Turkey would present a final text to the bloc on progress of the deal "and either it will all be cancelled, including the visa liberalisation and migrant deal, or it will all be implemented."
Turkey and the EU last year agreed a deal to stem a record flow of migrants to Europe in exchange for billions of euros in aid to Turkey and the lifting of short-term visa requirements on Turkish citizens.
Reuters
Join our new commenting forum
Join thought-provoking conversations, follow other Independent readers and see their replies