UN talks could finally rein in lawless trade in killing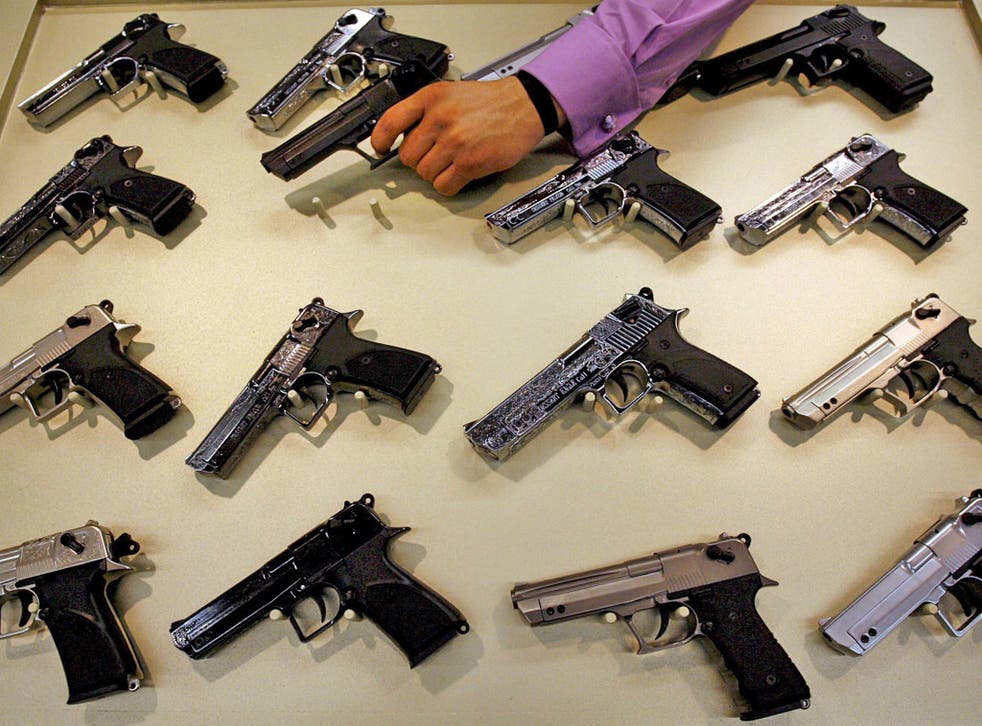 At first glance they look like any other bullet. A 54mm slither of brass built for one purpose – to kill another human being. But bullets tell a story.
The markings around the circular primer at the base of the casings reveal they were manufactured in Iran – a country supposedly under an international arms embargo.
Since 2010, these cartridges have flooded into west and central Africa. Some are bought on the black market, peddled by soldiers looking to make some cash on the side. Others have been illegally smuggled in shipping containers to countries where they fill the magazines of soldiers known for gross human rights abuses.
Iranian-manufactured bullets have appeared in the hands of both rebel and government forces in the Ivory Coast, a country that is supposedly banned from importing new weaponry. And when 157 demonstrators were killed in a Guinea stadium in 2009, Iranian casings were among the thousands of spent shells.
Virtually every major commodity – from oil to bananas – is regulated by international agreement. Yet there are no global conventions or treaties prohibiting the arms trade, which was valued at $411bn (£262bn) in 2010.
Shortly after the First World War attempts were made to lay down some rules. But ultimately individual states have been left to decide who they should sell to. Even when arms embargoes are in place, dealers find loopholes to smuggle their way into supposedly closed markets – as the conviction of Russian arms dealer Viktor Bout illustrated this year. Only 52 countries have laws regulating arms brokers – and fewer than half of those have criminal or monetary penalties for illegal brokering.
But that could change. Starting today, delegates from around the world will gather in New York for a month of negotiations at the United Nations in an attempt to agree a global Arms Trade Treaty. The product of more than a decade of lobbying by human rights groups, it is the best chance the world has had to bring an oversight to an industry that lives on death. Countries such as Britain, Mexico, France and Germany are pushing for a "bullet proof" treaty that would cover almost every aspect of the arms trade. Campaign groups hope to see a clause that would ban the sale of any weapons to states where they are likely to be used for human rights abuses.
Unsurprisingly, there is opposition to the treaty. Countries such as Russia, China, Iran, Cuba and Pakistan are opposed to human rights clauses, and the inclusion of components and ammunition. The US is also opposed to including ammunition after pressure from its powerful gun lobby.
"Guns are useless without bullets," said Anna Macdonald, head of arms control campaigning at Oxfam. "Bullets are what turn guns into lethal weapons. It is absolutely essential that the sale of ammunition is included in the treaty."
Putting an exact figure on the human cost of the global arms trade is nigh on impossible. But the UN estimates that up to 300,000 people die in violent conflict each year – 90 per cent of whom are killed by small arms fire. As delegates meet in New York the current conflict in Syria will be on everyone's minds.
"Syria will be the elephant in the room," said one Western diplomat. "Somehow we have to come away with a treaty that stops regimes like [the Syrian President, Bashar] al-Assad's from re-arming while they continue to kill their own people."
In many ways, Syria typifies the criticisms of the international arms trade. The Assad regime has a long history of human rights abuses but has nonetheless managed to build itself one of the most powerful militaries in the Middle East, primarily off the back of Russian, Chinese and Iranian arms imports.
Even as it turns those guns on its own people, it has been able to resupply its stockpiles while the disparate rebel Free Syrian Army and their allies have been hopelessly outgunned.
James Bevan, an arms investigator who has criss-crossed Africa mapping the origins and trade routes of weapons, says the arms treaty will work only if it takes a firm line and it is fully implemented. His company, Conflict Armament Research, has collected Iranian bullets in west Africa, and has documented the flood of Chinese and Sudanese weaponry across the continent. Contrary to many aid organisations, he believes the international community could make more of an impact on the global arms trade by enforcing current laws.
But many human rights groups say the next month still represents the best chance in decades to make a palpable impact on the global weapon trade.
"Despite the incredible damage and number of deaths and human rights violations it causes, there are more effective controls on the trade in bananas than on the global arms trade," says Kate Allen, director of Amnesty International UK. "As the UK delegation meet with other governments at the United Nations on Monday, we call on them to ensure there's no compromise on this key principle: no weapons should be transferred to governments and people where there is a substantial risk they may be used to commit human rights violations. Anything less would render this treaty woefully inadequate."
Factfile: weapons
875m: Number of small weapons such as revolvers, assault rifles and sub-machine guns in circulation, according to the Small Arms Survey
£2.2bn: Value of arms bought between 2000 and 2010 by countries subject to arms embargoes
£1.1trn: Estimated sum spent by the world's nations on their defence capabilities last year
£11bn: Cost of conflicts fuelled by imported weapons in Africa in 2007 – almost the same as it received in foreign aid
300,000: Estimated number of people who die in violent conflict each year – 90 per cent of whom are killed by small arms fire, according to the UN
Join our new commenting forum
Join thought-provoking conversations, follow other Independent readers and see their replies