Donald Trump did not write his inauguration speech, White House admits
The new US President tweeted a picture of him allegedly writing his inauguration speech three weeks ago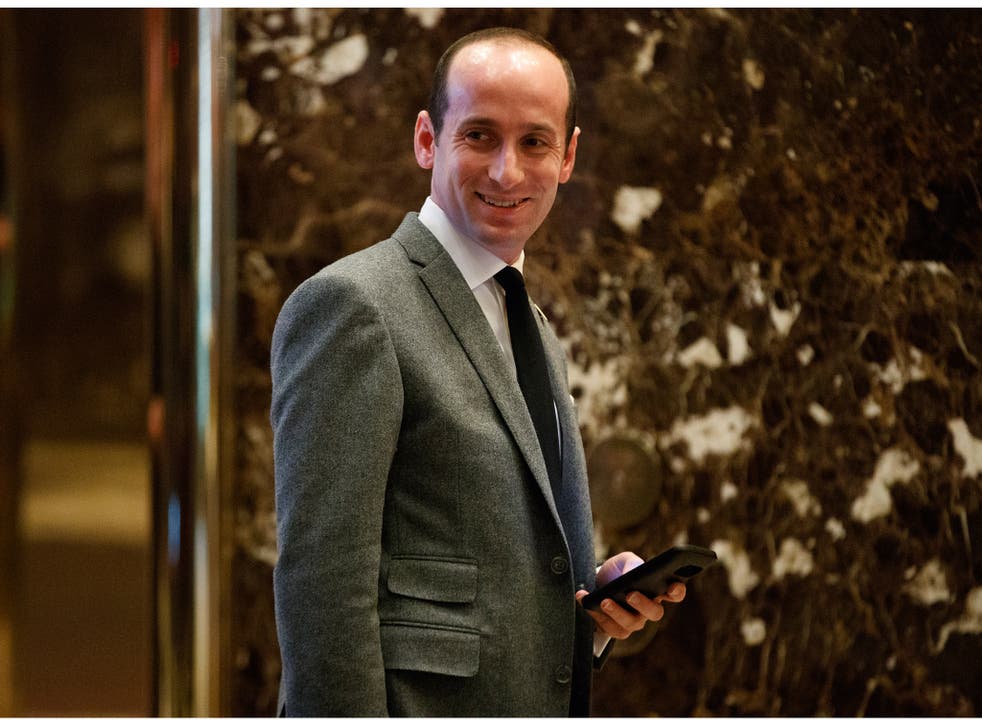 Most of Donald Trump's inauguration speech was not written by him - as he suggested in a tweet - but by two of his top advisors.
Two days before his inauguration, Mr Trump tweeted a picture of him seemingly writing his speech three weeks before at the Winter White House in Mar-a-Lago.
But a White House official said much of the speech was actually written by Stephen Miller and Steve Bannon, according to the Wall Street Journal.
During Mr Trump's campaign trail, Mr Miller prepared most of his speeches and last month, Politico reported that as senior advisor for policy, he would be in charge of writing the inauguration address.
"I don't think we've had a speech like that since Andrew Jackson came to the White House," Mr Trump's chief strategist and senior counsellor Mr Bannon, told the Wall Street Journal.
"It's got a deep, deep root of patriotism.It was an unvarnished declaration of the basic principles of his populist and nationalist movement. It was given in a very powerful way," he added.
The internet was also quick to draw similarities between Mr Trump's speech and the lines of dialogue spoken by Bane (Tom Hardy) in the Batman film The Dark Knight Rises by Christopher Nolan.
The speech is also reported to be the shortest since Jimmy Carter's in 1977 and half the length of recent inaugurals.
Register for free to continue reading
Registration is a free and easy way to support our truly independent journalism
By registering, you will also enjoy limited access to Premium articles, exclusive newsletters, commenting, and virtual events with our leading journalists
Already have an account? sign in
Register for free to continue reading
Registration is a free and easy way to support our truly independent journalism
By registering, you will also enjoy limited access to Premium articles, exclusive newsletters, commenting, and virtual events with our leading journalists
Already have an account? sign in
Join our new commenting forum
Join thought-provoking conversations, follow other Independent readers and see their replies