World on brink of 'post-Western age' as influence of Europe and US declines, warns report
Brexit and the election of Donald Trump leaves global institutions in an increasingly fragile state, says expert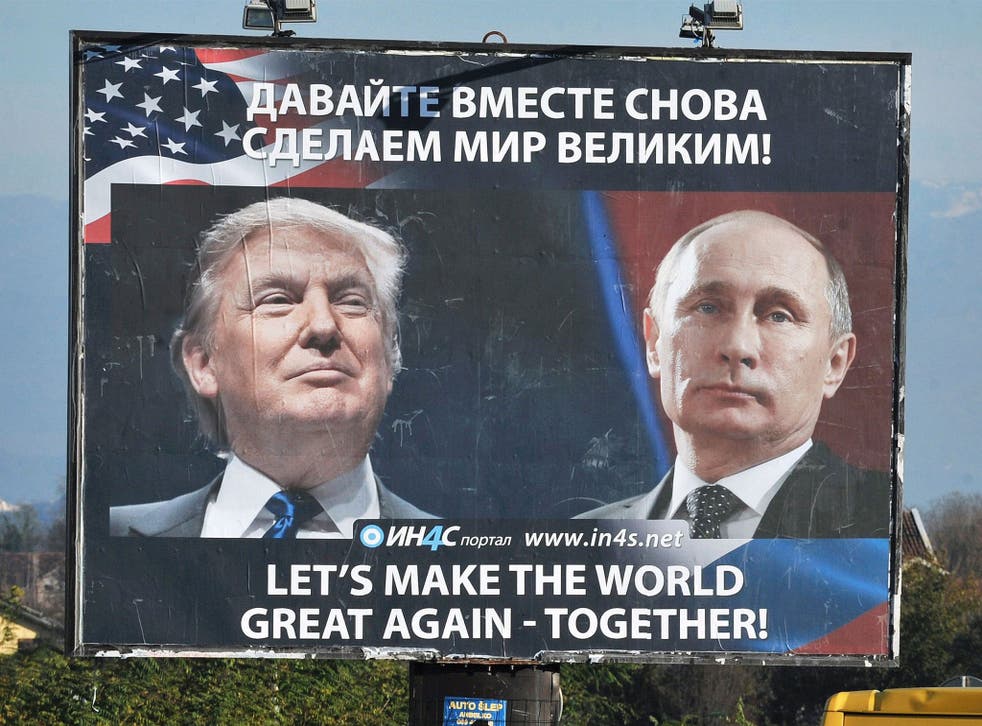 The world is on the brink of a "post-Western age" with the declining influence of Europe and the US allowing other states, including Russia, to shape a new global order, according to an influential security report.
The Brexit referendum and the election of Donald Trump have left global institutions such as the European Union, United Nations and Nato, in an increasingly fragile state, Wolfgang Ischinger, chairman of the Munich Security Conference, said.
His comments, published in an annual report, follow a turbulent 12 months which has seen the rise of populism in Europe and the US and increased support for closed borders and nationalism.
"The liberal international order has, in the bigger scheme of things, allowed for a remarkable era of peace and economic development," the former diplomat said.
But he added that the US was likely to shift "from being a provider of public goods and international security to pursuing a more unilateralist, maybe even nationalistic foreign policy".
The international security environment is "arguably more volatile today than at any point since World War II", Mr Ischinger said, warning that the new White House administration could act as a catalyst for a "post order world".
"We may, then, be on the brink of a post-Western age, one in which non-Western actors are shaping international affairs, often in parallel or even to the detriment of precisely those multilateral frameworks that have formed the bedrock of the liberal international order since 1945," he said.
Donald Trump admits Vladimir Putin is a killer but says he respects him
The statement comes in a report published days before the Munich Security Conference, an annual meeting of the world's leading defence and security experts.
This year's conference will be attended by US Vice President Mike Pence and defence secretary James Mattis, UN Secretary General Antonio Guterres, European Council President Donald Tusk and Nato Secretary General Jens Stoltenberg, along with more than 30 heads of state.
"Some of the most fundamental pillars of the West and of the liberal international order are weakening," the retired ambassador said.
"Adversaries of open societies are on the offensive. Liberal democracies have proven to be vulnerable to disinformation campaigns in post-truth international politics.
"Citizens of democracies believe less and less that their systems are able to deliver positive outcomes for them and increasingly favour national solutions and closed borders over globalism and openness.
"Illiberal regimes, on the other hand, seem to be on solid footing and act with assertiveness, while the willingness and ability of Western democracies to shape international affairs and to defend the rules-based liberal order are declining."
The failure of Western leaders to respond to the fighting in Syria and Ukraine have revealed the weaknesses of the traditional liberal world order in addressing global crises, he added.
The West's inertia has allowed a vacuum to be filled by other states, including Russia and Iran.
"While Western officials have repeatedly argued that 'there is no military solution' to the war in Syria, Russia and its allies pursued one – and seem to be successful," the report notes.
World news in pictures

Show all 50
The report also says populist movements are feeding off the vacuum in political leadership with groups swapping tactics and increasingly cooperating across borders to maximise their influence.
Western countries are themselves partly to blame, it suggests, for carrying out sweeping societal and economic changes too quickly.
"Will this new era again be marked by greater tensions and, possibly, even outright conflict between the world's major powers, not least between China and the US?" Mr Ischinger asked. "Is this a post-order world in which the elements of the liberal international order are fading away because no one is there to protect them? The world is about to find out."
Join our new commenting forum
Join thought-provoking conversations, follow other Independent readers and see their replies