Rio 2016: Russian drug cheat quietly allowed to return to Olympics
Ms Efimova is a flashpoint in the Russian doping scandal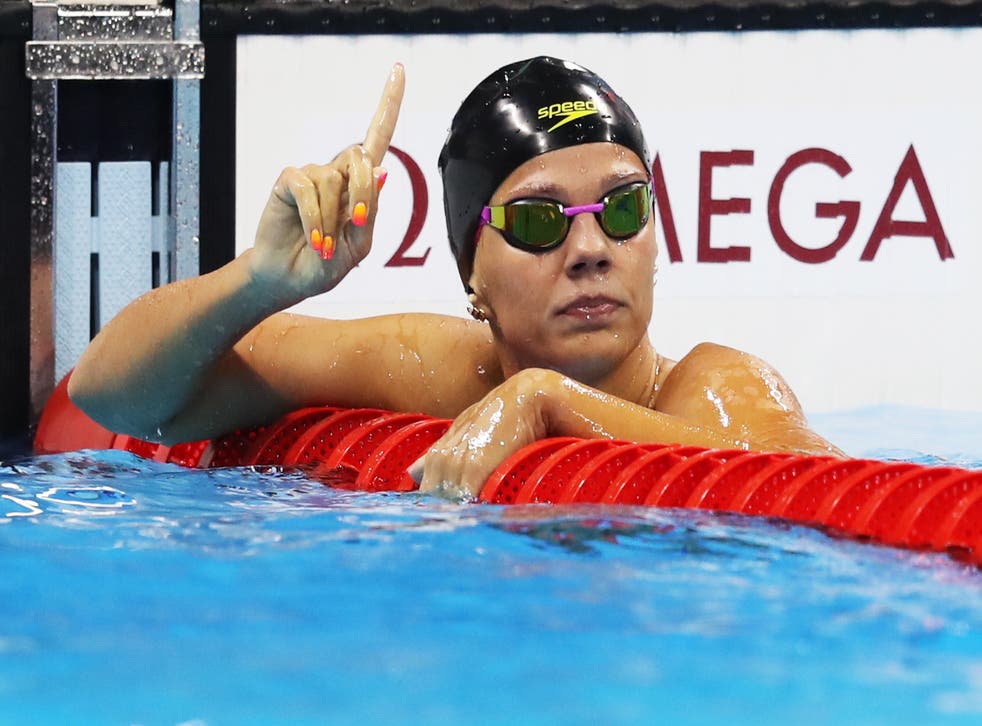 In a bizarre turn to the Russian doping scandal drugs cheat Yulia Efimova will indeed be taking part in the 100-meter breaststroke.
The reigning world champion was listed on the start sheet in the fifth of six heats for the preliminaries Sunday. She is also expected to swim in the 200 breaststroke and, presumably, the 4x100 medley relay.
The 24-year-old Ms Efimova has been a flashpoint in the scandal because she not only served a 16-month suspension for doping, she tested positive again this year for the now-banned substance meldonium.
That result was placed on hold while WADA does further studies on the drug, which was added to the banned list at the start of the year.
As part of the IOC's decision not to throw the entire Russian team out of the Olympics, Ms Efimova was initially banned along with six other Russian swimmers who either had positive tests on their record or were named in an investigation of the massive, state-sanctioned doping scheme.
Now, it looks like they'll all be competing in Rio de Janeiro, though FINA has never released official confirmation.
Instead, the swimmers are quietly being added to the start lists. That's what happened Saturday, after the initial list for the women's 100 butterfly didn't include Natalia Lovtcova.
The list was revised just hours before the preliminaries, adding Lovtcova to the last of six heats. She finished 26th overall and failed to advance to the semifinals.
Vladimir Morozov, Nikita Lobintsev, Daria Ustinova, Mikhail Dovgalyuk and Anastasia Krapivina are also expected to compete after initially being banned from the Olympics.
Rio 2016 Olympics - in pictures

Show all 74
"For an athlete that's clean, it's really frustrating for me to see that," Canadian swimmer Ryan Cochrane said. "Once the games are over, that's something we'll all look back on and (wish) was handled better throughout the quadrennial, not just before the Olympics."
After the prelims of the men's 400 freestyle, Australia's Mack Horton took a shot at Chinese star Sun Yang, who served a three-month suspension for using a banned stimulant in 2014.
Horton was asked about a reported incident between the two at the practice pool earlier in the week. The Aussie said Sun "splashed me to say hello, and I didn't respond because I don't have time for drug cheats."
Associated Press
Join our new commenting forum
Join thought-provoking conversations, follow other Independent readers and see their replies