Rio 2016: Russia athletes to find out Olympic fate on Thursday as IOC panel make final decision
A three-man panel will inform individual federations which Russian athletes can and can't compete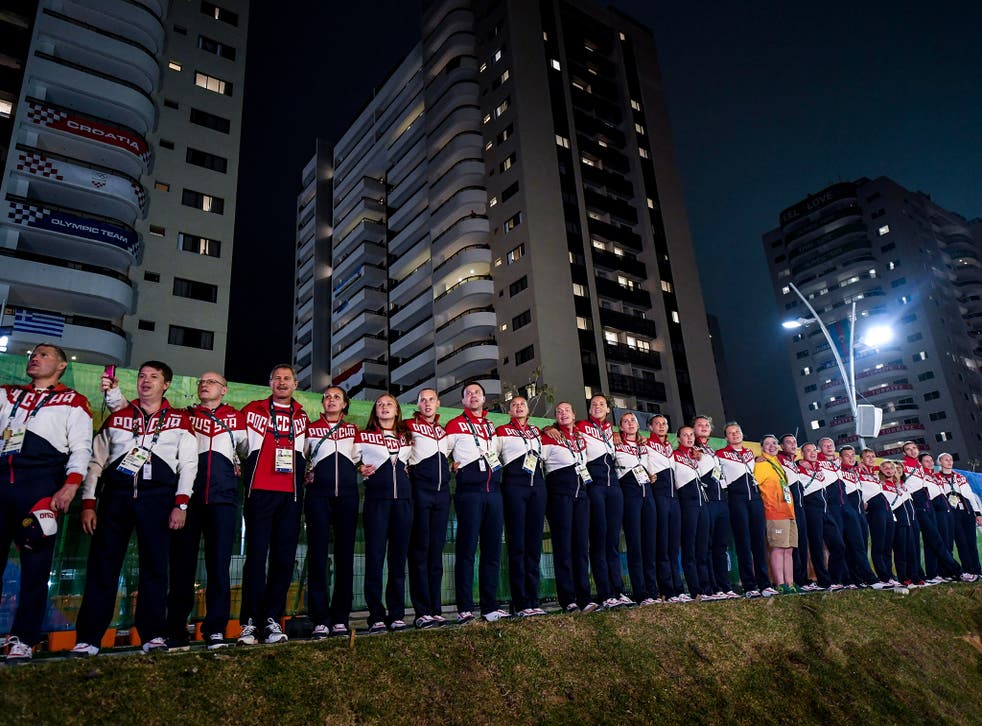 The International Olympic Committee will tell the international federations that run the various sports at the Games which Russians have been approved to compete in Rio on Wednesday night, with a public announcement coming on Thursday.
The late confirmation will enable sports such as boxing, diving and tennis to hold the scheduled draws for their competitions.
Three senior IOC members - Germany's Claudia Bokel, Ugur Erdener of Turkey and Spain's Juan Antonio Samaranch Jr - have spent the last 24 hours vetting the more than 250 Russian athletes declared eligible by the international federations and a Court of Arbitration for Sport expert.
Final approval from this trio was a late wrinkle to what has already been a complicated, and at times chaotic, process - and Thursday's confirmation is not necessarily the end of the story.
While most of the focus has been on a main group of international federation-approved Russians, many of whom have been in the Olympic Village for the last few days, there is still a small group who are appealing against their bans at CAS.
Swimmers such as four-time world champion Yulia Efimova and rising star Daria Ustinova are still waiting for their cases to be heard, with more than a dozen other cases involving athletes from canoeing, rowing, swimming, weightlifting and wrestling.
Those who win their appeals - and many legal experts think all those barred from competing here because of previous doping convictions have strong cases - could be added to the Russian delegation even after Thursday's announcement.
But there is already a huge backlog of cases at CAS, partly because of confusion over the IOC deciding it wanted final approval on the Russian team, a decision that left CAS' panel of legal experts feeling slightly superfluous.
Press Association understands that Bokel has been the main obstacle to working through the case load, as the outgoing chair of the IOC athletes' commission has tried to apply the selection criteria strictly, a stance in keeping with what the vast majority of international athletes have demanded from the outset of the Russian doping crisis.
Another complicating factor has been that some sports have reversed earlier decisions about Russian athletes' eligibility after the IOC wrote to all the federations asking them to be absolutely certain of any decision based on information from Richard McLaren's report into Russia's state-directed doping.
In that report, which was commissioned by the World Anti-Doping Agency, McLaren outlined almost 600 anti-doping tests that had been manipulated by the Russian authorities.
Richard McLaren on Russian investigation
He did not name the beneficiaries of those manipulated tests but provided those names to the international federations when the IOC announced that anybody implicated by the report should be barred.
That advice has now been radically revised as it has become clear that not every Russian named by McLaren would have definitely been guilty of an anti-doping rules violation.
As a result, sailing and swimming have now sent three names to the IOC panel that had been previously discounted.
Russian sailor Pavel Sozykin was cleared because it was uncertain if his hidden test was in or out of competition and the drug in question is only banned in competition.
IOC spokesman Mark Adams denied the entire process was in tatters, saying, on the contrary, the late U-turns were evidence that it was working properly.
"If there is a lesson here it is the danger of making decisions from a report that is not finished," said Adams
"McLaren himself said it was an interim report that he wanted to finish, and now he will."
But with the opening ceremony now less than 48 hours away, many are questioning why the IOC did not take control of the process earlier by banning the Russian Olympic Committee as punishment for the proven cheating at London 2012, Sochi 2014 and other major events, whilst allowing clean Russians to come through a process to compete as neutral athletes.
PA
Join our new commenting forum
Join thought-provoking conversations, follow other Independent readers and see their replies