Russia strikes back against Canada in Twitter confrontation over Ukraine situation
Russia responded after Canada tweeted a 'helpful' map of the Ukraine territories
Rose Troup Buchanan
Friday 29 August 2014 11:51 Comments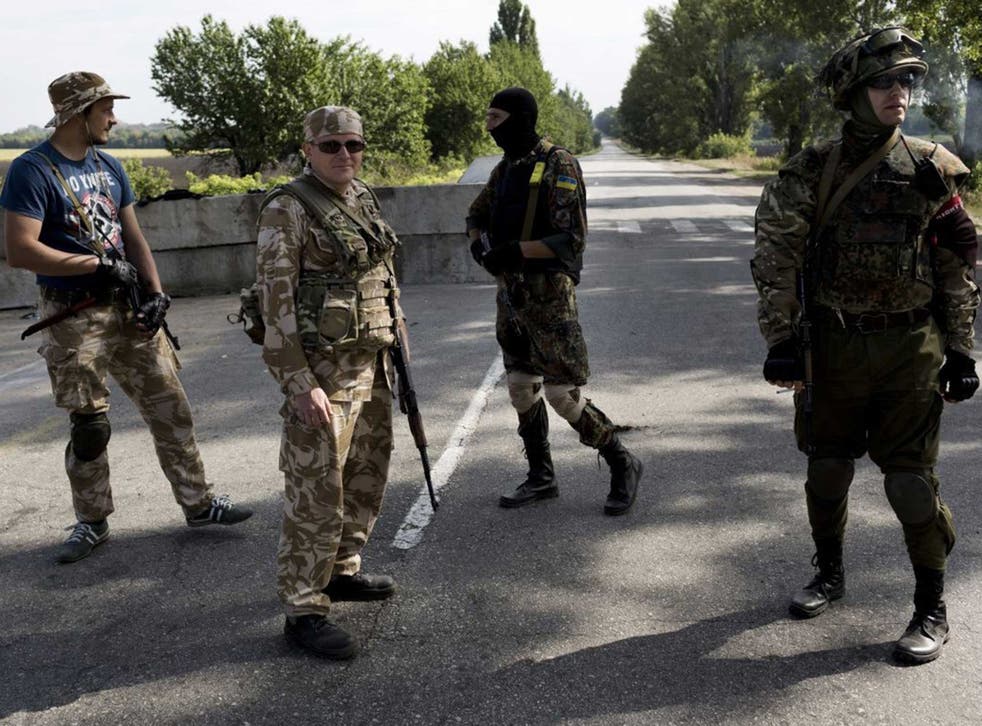 Russia struck back against Canada yesterday in the farcical Twitter confrontation unfolding as real events in Ukraine threaten to spin violently out of control.
Canada's Nato account posted a map pointing out the geographical borders in the region on Wednesday, with the caption: 'Geography can be tough. Here's a guide for Russian soldiers who keep getting lost & 'accidentally' entering #Ukraine.'
As of this morning, the tweet has been re-posted more than 30,000 times, including by Samantha Powers, the US ambassador to the United Nations.
Yesterday the Russians struck back. The Russians at Nato account responded, tweeting another map with Crimea marked as Russia, with the message: 'Helping our Canadian colleagues to catch up with contemporary geography of Europe'.
Russia annexed Crimea in March of this year.
Yesterday, Barack Obama accused Russia of "repeatedly and deliberately" violating the territory of Ukraine, warning that the "ongoing Russian incursion into Ukraine will only bring more costs and consequences for Russia".
However, the US president ruled out military intervention.
More than 2,000 people are reported to have died as fighting across the country erupted in February of this year.
In another sign of the times, the Ukrainian foreign ministry tweeted two hashtags accusing Russia of invading its territory, as well as a plea for retweets.
Simultaneously, Ukrainian president Petro Poroshenko claimed Russian military troops had "actually been brought into the country".
Register for free to continue reading
Registration is a free and easy way to support our truly independent journalism
By registering, you will also enjoy limited access to Premium articles, exclusive newsletters, commenting, and virtual events with our leading journalists
Already have an account? sign in
Join our new commenting forum
Join thought-provoking conversations, follow other Independent readers and see their replies