The ten most brutal places in the world: Amnesty International report sees spike in global executions
Iran, Iraq and Saudi Arabia accounted for 80 per cent of all public executions in 2013
Heather Saul
Thursday 27 March 2014 14:46 Comments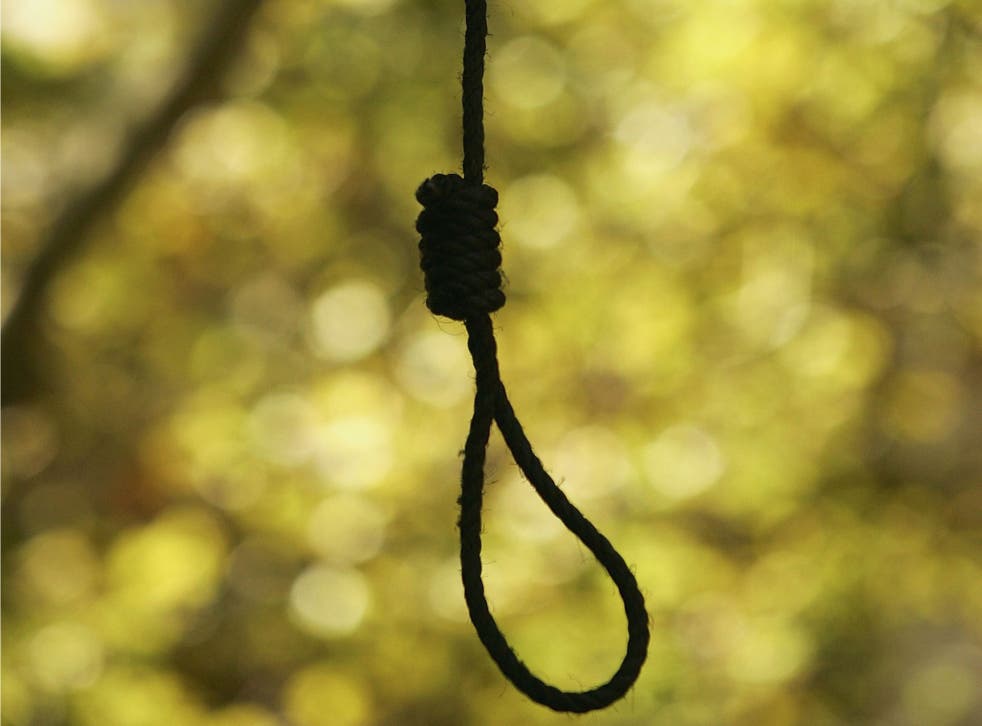 China carries out more executions than any other country, a new report has estimated.
"Thousands" of people were executed in 2013, the Death Sentences and Executions 2013 report by Amnesty International concluded, followed by 369 in Iran and 169 in Iraq.
But Amnesty could not release the exact figure of public executions in China because data on the use of the death penalty there is considered a state secret.
The number of known executions around the world rose by almost 15 per cent in 2013, and the United States was among the five countries putting the most people to death, the report said.
It highlighted a "sharp spike" in the number of people executed in 2013 when compared to the previous year, with publicly disclosed executions last year totalling 778, compared with 682 in 2012.
Excluding China, Iran, Iraq and Saudi Arabia accounted for 80 per cent of all executions in 2013.
"The killing sprees we saw in countries like Iran and Iraq were shameful," Salil Shetty, Amnesty International's Secretary General, said in a statement.
"Only a small number of countries carried out the vast majority of these senseless state-sponsored killings."
Ten places where most executions were carried out in 2013

Show all 10
It listed the known methods of execution, including beheading in Saudi Arabia, electrocution in the US and lethal injection in China, Vietnam and the United States. Several countries were listed as using hanging and shooting.
Europe, however, remained execution free in 2013 for the first time since 2009, although Belarus - the only country to still enforce the death penalty - sentenced four people to death.
At least 23,000 people were on death row across the world as of the end of 2013. It also counted 1,925 people sentenced to death in 57 countries last year, up from the year before.
"We oppose the death penalty in all cases, without exception," Jose Luis Diaz, the group's representative at the United Nations, said on Wednesday. "It is the ultimate cruel, inhuman and degrading punishment."
Register for free to continue reading
Registration is a free and easy way to support our truly independent journalism
By registering, you will also enjoy limited access to Premium articles, exclusive newsletters, commenting, and virtual events with our leading journalists
Already have an account? sign in
Join our new commenting forum
Join thought-provoking conversations, follow other Independent readers and see their replies