Top global threats for 2017: Terrorist attacks, large-scale migration and extreme weather, warns World Economic Forum
Climate change is the 'most pressing' risk for the coming year, the study says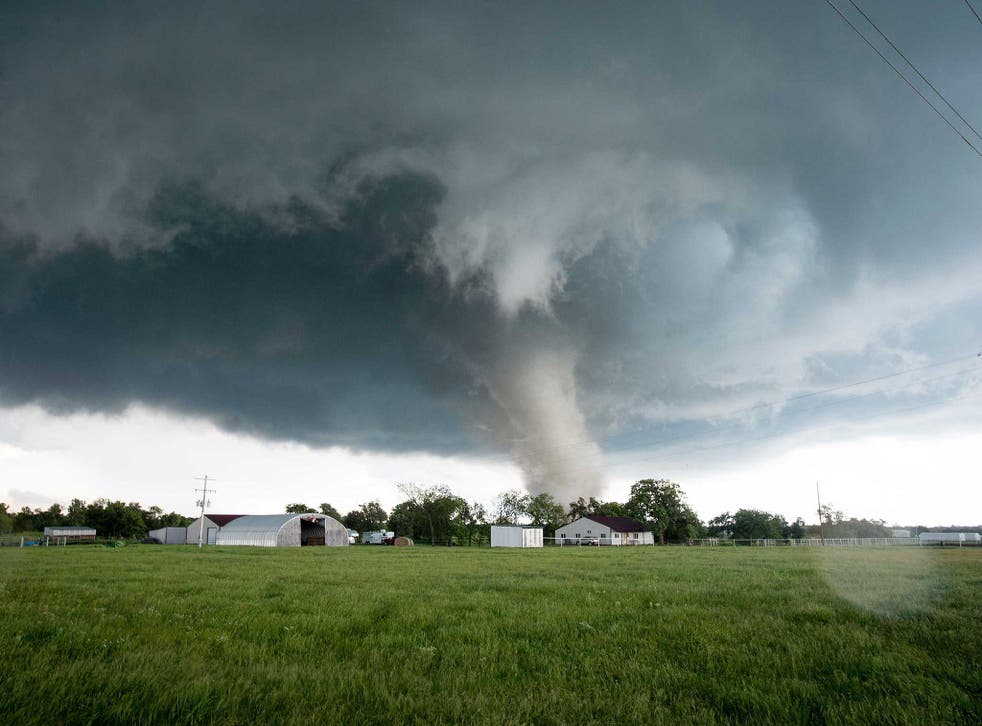 Extreme weather poses the greatest threat to humanity in 2017, a comprehensive study by the World Economic Forum (WEF) has concluded.
Flash floods, heat waves and drought have the potential to cause major disruption and loss of life, the report by the Swiss-based organisation found.
Large-scale migration and deadly terrorist attacks are also judged to be a major risk over the next 12 months.
A devastating natural disaster such as an earthquake or hurricane, and a massive theft of data, make up the top five threats for the coming year.
The Global Risks Report, which is informed by the views of 750 threat experts, ranks emerging dangers in order of probability, with catastrophic weather and mass migration assessed as most likely to happen.
The report's authors state: "2016 saw a crystallisation of political risks that have led to the election of populist leaders, a loss of faith in institutions and increased strain on international cooperation."
However, migration has fallen from the top spot it occupied in last year's risk ranking, after the number of people arriving in Europe began to fall.
And inter-state conflict has dropped out of the top five this year, suggesting the panel believe the threat posed by war has been replaced by a growing risk of terror attacks.
US technology seeks to link human activity to extreme weather conditions
Economic inequality, societal polarisation and intensifying environmental dangers are the top three trends that will shape global developments over the next 10 years, WEF analysts said.
But climate change is judged as the "most pressing" risk for 2017, an issue the report says must be addressed "immediately".
It describes global warming as "one of the truly existential risks to our world", adding: "Unlike the threat of nuclear weapons or pandemic disease, however, climate change ranks among the highest in terms of likelihood as well as impact."
Jahda Swanborough, project lead at WEF's Climate Change Initiative, said: "There is one global risk that is not going away – the mismanagement of our global environment.
"Environmental issues are critical ingredients for creating stable and sustainable societies and economies – we can no longer treat them as a side agenda."
WEF, which is holding its annual meeting in Davos this week, also assesses the risks for 2017 based on their likely impact.
The report warns the use of weapons of mass destruction would have the greatest effect on civilisation, followed by extreme weather and a water crisis such as a drought, which is already affecting areas from southern Africa to California.
"We live in disruptive times where technological progress also creates challenges," Cecilia Reyes, chief risk officer of Zurich Insurance Group, said.
"Without proper governance and re-skilling of workers, technology will eliminate jobs faster than it creates them.
"Governments can no longer provide historical levels of social protection and an anti-establishment narrative has gained traction, with new political leaders blaming globalisation for society's challenges, creating a vicious cycle in which lower economic growth will only amplify inequality.
"Cooperation is essential to avoid the further deterioration of government finances and the exacerbation of social unrest."
Join our new commenting forum
Join thought-provoking conversations, follow other Independent readers and see their replies