Tunisia sentences 6 teens to jail for homosexuality
Homosexuality remains illegal, five years after the nation's uprising sparked calls for change across the region
Massoud Hayoun
New York
Monday 14 December 2015 18:15 Comments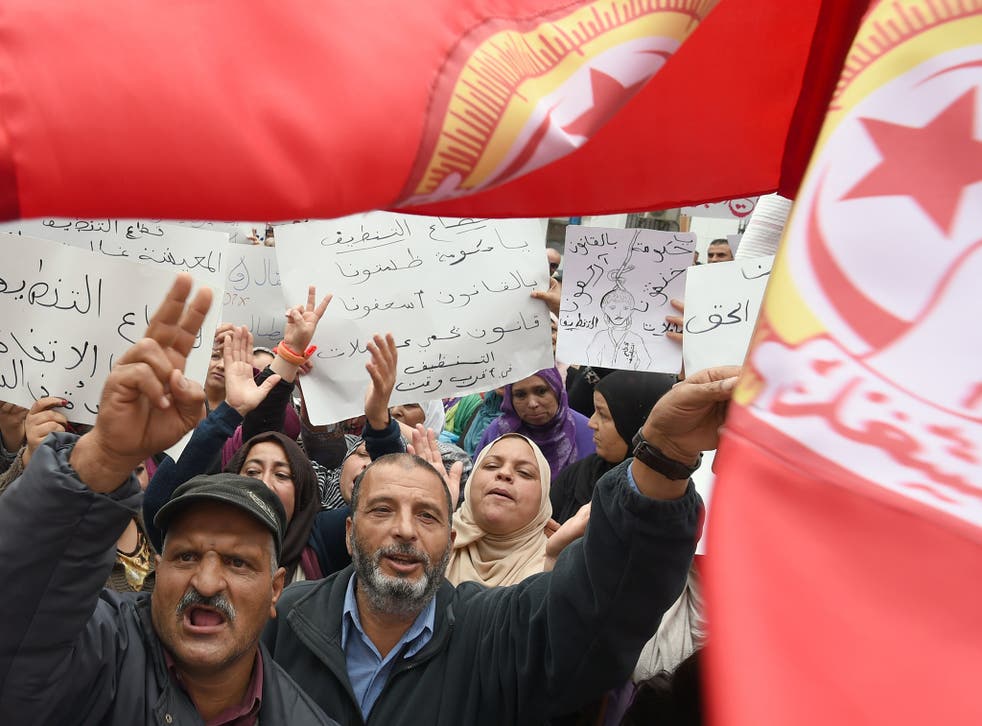 A Tunisian court has sentenced six teenage boys to prison for homosexuality, their attorney told The Independent.
The court in the central-Tunisian city of Kairouan on Thursday sentenced six flatmates, ages 18 and 19, to three years in prison for homosexual activity after their neighbors reported them to police, who found the condoms and women's clothing at their apartment that were used as evidence against them.
The court will hear an appeal of the ruling in three weeks, the teenagers' lawyer, Boutheina Karkni, told The Independent Monday.
Ms Karkni feels the sentence — the maximum penalty for homosexuality in Tunisia — is "a little exaggerated", but does not oppose the North African nation's homosexuality ban.
"It's the law, and that law is based on religion," she said. "God forbids" homosexuality, she added.
Ms Karkni said that she will argue for a commuted sentence, but does not plan to ask the court to overturn the conviction.
Gay rights advocacy group The Tunisian Association for Justice and Equality (Damj) hopes to find the young men alternative representation.
"Yes, Tunisia is an Arab and a Muslim country. But in the preamble of the constitution, it says that the country accepts universal human rights," Damj president Badr Baabou told The Independent. "Articles 21, 23 and 24 guarantee everyone is equal under the law and that the government must protect the private lives of people. But in this case, the state has entered itself into people's private lives."
Homosexuality remains illegal in Tunisia, even after the 2011 revolution resulted in an overhaul of the country's government and Constitution. Tunisia has been hailed by international media as the only democracy to emanate from the revolutions that swept the region five years ago.
The Norwegian Nobel Committee in October awarded Tunisia's National Dialogue Quartet, a group of civil society groups that oversaw the restructuring of the Tunisian government in the aftermath of the revolution, a Nobel Peace Prize.
Register for free to continue reading
Registration is a free and easy way to support our truly independent journalism
By registering, you will also enjoy limited access to Premium articles, exclusive newsletters, commenting, and virtual events with our leading journalists
Already have an account? sign in
Join our new commenting forum
Join thought-provoking conversations, follow other Independent readers and see their replies