Women share their experiences of rejecting men's sexual advances - and how they reacted
'This blog is a powerful reminder of the horrific extent of violence that women face from men'
Serina Sandhu
Monday 26 October 2015 16:58 Comments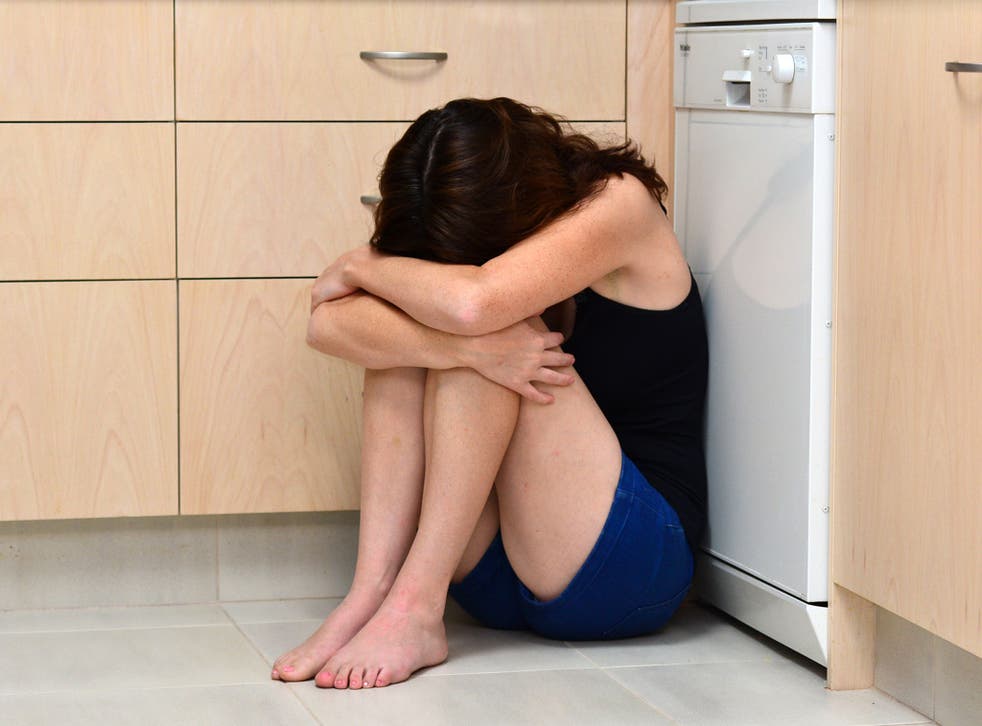 Women have been sharing stories about the abuse they have faced after rejecting sexual advances from men.
The accounts have been compiled on the When Women Refuse blog.
The site was launched after 22-year-old Elliot Rodger killed six people in a drive-by shooting in Santa Barbara in May 2014. In a previous YouTube video, he had complained about being rejected by women and had threatened to take revenge.
The incident initiated the #YesAllWomen campaign, chanelling the message that all women experienced gender-based violence despite the fact that not all men committed acts of violence.
The blog says it is "an ongoing record of the violence women face when we refuse".
Among the many stories of violent acts towards women, some have shared their personal accounts.
They Threw Drinks All Over Us:
"It was early evening and a group of six of us (all female) were walking to a bar for a drink after work. A big black 4x4 drove past and slowed down alongside us. The windows were then rolled down and the three men inside started hitting on us, and asking us to go for drinks with them.
We said 'no, thank you'. They aggressively hurled abuse at us, calling us 'sluts', and telling us we were all 'ugly' anyway. They sped up to drive on, at which point my friend disgustedly stuck her middle finger up at them as they drove off.
They saw this, reversed, wound down their windows and threw fruit juice all over us. As ridiculous as it sounds, as a group of 25-30 year old women, we were terrified at being both verbally and physically threatened by three anonymous men, for no other reason than we weren't interested in going for drinks with them.
They sped off laughing, and we all stood there in fearful silence and abject disbelief at what had just happened."
He locked me in a walk-in freezer until I would talk to him:
"I was 18 and working as a waitress at a chain restaurant. He was twenty [or more] years my senior and working in the kitchen.He took an interest in me, and by that, I mean that when I talked to him, he would ask me questions and write down my answers. I lied every time, except about my age, hoping that he'd back off. He would touch me as I walked by and tried to kiss me hello on a few occasions, which I dodged. When he explicitly asked me to 'hang out', I refused. He told me he'd wait for me in the parking lot after work. I left early that day. The next night, he locked me in a walk-in freezer until I would talk to him. I quit my job the next day."
He tried to kiss me and I told him to back off:
"I was travelling in Europe and drinking at a bar with a group of people I had just met. One guy invited me over to his place for the night, and I said 'no'. He said it wasn't very Canadian of me, as Canadians are known to be polite and say yes. He tried to kiss me and I told him to back off. He called me a slut and said that I clearly hadn't had enough to drink."
When I was in sixth grade:
"A friend of mine asked me to be his girlfriend. I told him I would think about, talked about it with my mom, and decided I didn't want to be in a relationship in middle school. He whispered 'Bitch' in my ear every time I sat in front of him in class until he was expelled for fighting a few weeks later."
I couldn't stop shaking for twenty minutes:
"I was shopping in a small town square with my mother when a man I didn't know asked me for the time. I told him, and he asked me for my number. I politely refused, and he asked why, whether I had a boyfriend. I told him I didn't, and he pressed about why he couldn't have my number if I was single. I said because I didn't want to. He called me a bitch and walked off mumbling about how this was what was wrong with women.
Mom and I, shaken, walked off. He got into his car, drove around the square several times until he found us again, rolled down the window, and screamed "f*****g c***" at me and burned rubber speeding off. I could hear him still driving around nearby with his tyres screeching even from inside the store. I couldn't stop shaking for twenty minutes and was terrified to go back outside."
Polly Neate, Chief Executive of Women's Aid, said: "This blog is a powerful reminder of the horrific extent of violence that women face from men. Sexual violence is often a large part of domestic abuse; we know rape in abusive relationships is common, and that many perpetrators of domestic abuse will use any means possible to exert control over their victim."
"Women's Aid believes women need to be equal to men to reduce violence against women. This is why we are a feminist organisation and work to promote equality and educate young people and children on healthy relationships," said Ms Neate.
Katie Russell, national spokesperson Rape Crisis England and Wales told The Independent the posts were "quite shocking" to read.
"It's alarming the level of violence that women and girls experienece in response to rejecting unwated sexual advances or even unwanted contact from men."
"Sadly however, to those that work with sexual violence survivors, shocking as those post are, they're also not hugely surprising as we know through our frontline support work… that we live in a deeply sexist, deeply mysoginistic society tht some men feel that they're entitled to women's bodies, that women are primarily there for their use, for their gratification."
The message was being "hugely reinforced by the mainstream sexual objectification of women which has been totally normalised on television, the internet, magazines and video games".
Ms Russell said more education was needed for girls and boys from a young age.
Register for free to continue reading
Registration is a free and easy way to support our truly independent journalism
By registering, you will also enjoy limited access to Premium articles, exclusive newsletters, commenting, and virtual events with our leading journalists
Already have an account? sign in
Join our new commenting forum
Join thought-provoking conversations, follow other Independent readers and see their replies