The world's happiest countries? They're all in Central America
Gallup questioned 153,000 people in 148 countries over the course of a year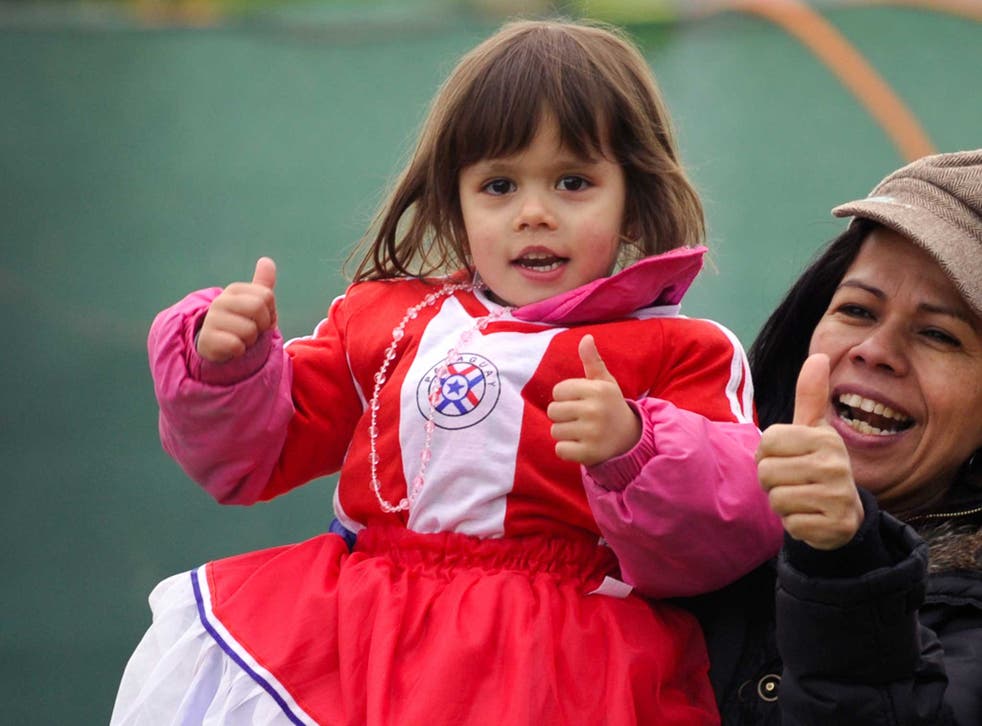 The 10 happiest countries in the world are all in Central America for the first time in Gallup's 10-year history assessing the world's happiness.
People living in Paraguay, Colombia and Ecuador are most likely to experience positive emotions on a daily basis, while residents of Sudan, Tunisia and Bangladesh showed the lowest scores for positive emotions in 2014.
The annual poll, conducted with 153,000 people across 148 countries, found that happiness across the world remained remarkably stable in 2014.
Participants were asked five questions, including whether they felt well rested, if they were treated with respect and if they had laughed or smiled yesterday. The answers were compiled into a "Positive Experience Index" for each nation.
The highest score (89) in Paraguay strongly contrasts to Sudan (47) – presently in the midst of sectarian conflict.
"That so many people report experiencing positive emotions in Latin America at least partly reflects the cultural tendency in the region to focus on the positives in life," the Gallup report suggests.
Conversely, Iraq, Iran and Cambodia had the highest negative experiences scores. Iraq has been top for three years (2011, 2013 and 2014) and remained in the top five consecutively since 2008.
Iran and Iraq tie for the world's angriest nations, with 49 per cent of their populations reporting they had recently experienced anger.
Finally, the happiest nations also feature among the most emotional. The majority of participants from Latin American countries reported feeling both negative and positive emotions.
Register for free to continue reading
Registration is a free and easy way to support our truly independent journalism
By registering, you will also enjoy limited access to Premium articles, exclusive newsletters, commenting, and virtual events with our leading journalists
Already have an account? sign in
Register for free to continue reading
Registration is a free and easy way to support our truly independent journalism
By registering, you will also enjoy limited access to Premium articles, exclusive newsletters, commenting, and virtual events with our leading journalists
Already have an account? sign in
Join our new commenting forum
Join thought-provoking conversations, follow other Independent readers and see their replies