Israeli stabbing victim pulls knife out of his own neck to stab attacker
The victim was collecting money for chartiy when he was attacked in a 'frenzie' by a Palestinian man in a wine shop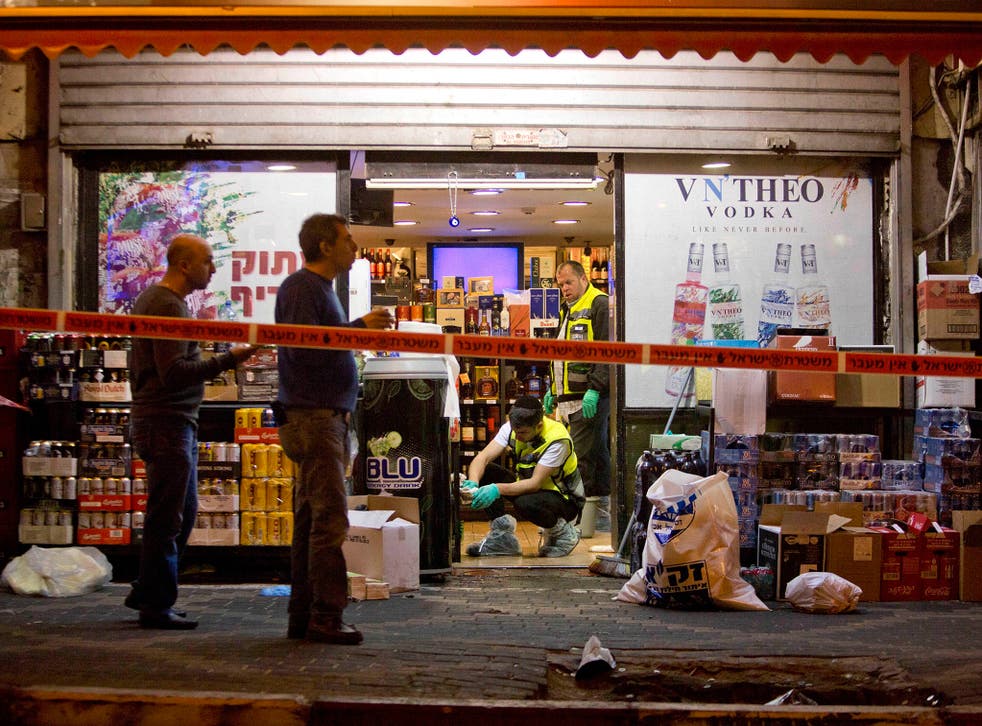 An Israeli man who was stabbed, removed the knife from his neck and used it to stab his attacker.
The victim, a 40 year-old ultra-orthodox Jew named as Yonatan Azarihab, was later hospitalised after suffering multiple stab wounds to his upper body from his attacker, reports the Times of Israel.
Mr Azarihab, who was reportedly collecting money for charity, was followed into a wine shop in Petah Tikva, near Tel Aviv, before what police described as the "frenzied attack" took place.
He managed to escape, while the shop owner hit the Palestinian man in a bid to stop him.
The Israeli–Palestinian conflict intensifies

Show all 10
The victim returned to the shop and pulled out the knife from his neck and used it to stab the man who attacked him.
The attacker is reported to have died a few minutes later on the pavement near a beach popular with tourists after police reportedly shot him, according to Global News.
The attack was one of a number of stabbings and shootings to occur on Tuesday, where 12 Israelis were killed and one US citizen.
Mr Azarihab was treated at the scene by paramedics before being taken to Beilinson hospital to recover.
The attacks are the latest in a five-month period of violence in the area.
Join our new commenting forum
Join thought-provoking conversations, follow other Independent readers and see their replies