Can Lady Dinah's Cat Emporium become Britain's first cat café?
A bid to crowd-fund an eaterie where people can enjoy tea and cuddles with cats is gathering momentum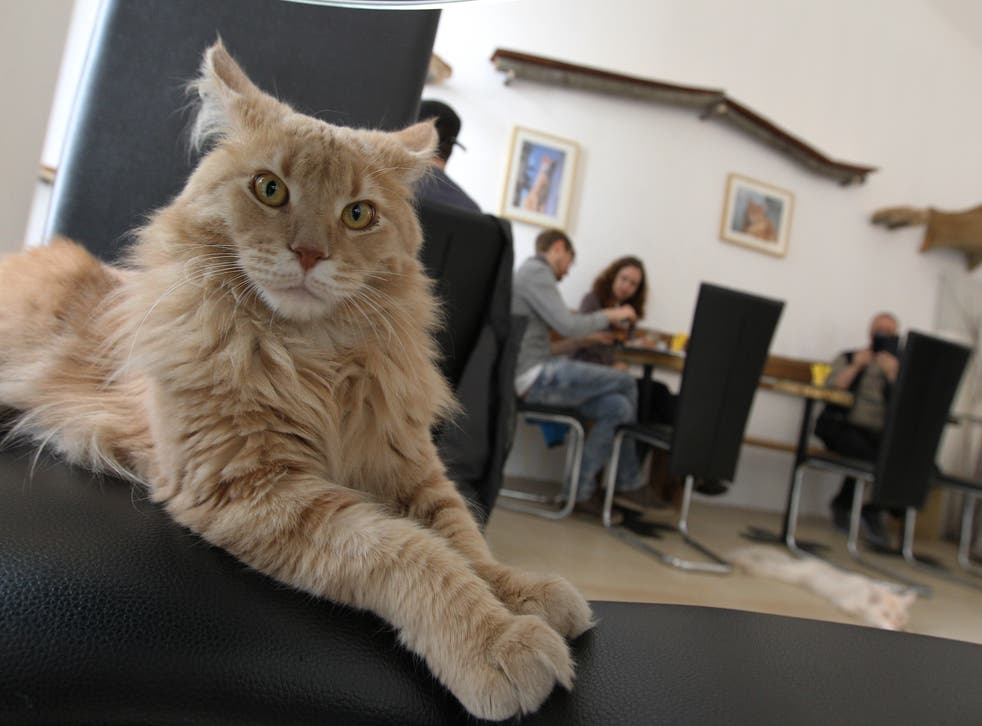 You might get the chance to enjoy extra froth with your cappuccino if a bid to bring Japan's cat café phenomenon to the UK proves successful.
An attempt to set one up via crowd-funding has got off to a flying start raising thousands in just days from pledges of a fiver each from punters eager to "pop in for a pat".
Founder Lauren Pears is hoping to entice visitors to Lady Dinah's Cat Emporium by providing up to 15 moggies for lap warming, cuddles, scratches (be warned!) and games with bits of string.
"I think Brits will take to it. Lots of people live in small flats or their working lives make it impractical to keep pets," Pears says. "It's not just about being able to play with the cats. It's about the whole experience. Come in from the cold to a comfortable wingback chair, a hot cup of tea, a book, and a cat."
There are believed to be around 40 cat cafés in Tokyo, the first of which opened in 1998. With London at the mercy of soaring rents and many of us priced out of the buying market, the opportunity to rent a bit of feline affection for a couple of hours – without the commitment or landlord trouble - couldn't be more purrfect.
It might be new here but Europe is catching on to the capitalist appeal of our furry friends. Austria's Café Neko (which means cat in Japanese) opened last July swiftly followed by Cats Republic in St Petersburg which houses four retired mousers from the State Hermitage Museum.
Anyone with food hygiene concerns will be reassured that the risk of toxoplasmosis and other cat-related zoonoses will be minimised by strict rules and regulations. The Food Standards Agency permits animals in a cafe, but legislates that "reasonable precaution" must be taken (and demonstrable) to prevent domestic animals from accessing food preparation areas.
Non-human attendants will be thoroughly vaccinated, neutered and otherwise medically approved, so you can enjoy a cat, a cappuccino and a sarnie without fear.
The traditional model offers a fixed entry price for the first hour, followed by an hourly fee - which could prove pricy if a cat falls asleep on you. Pears wants her London café to have a relaxed feel, so she has ditched the pay-per-hour bit but the door fee will stand.
So far the crowd-funding process via indiegogo has a way to go, having garnered £4,000 of its requisite £108,000 since Christmas. But with 44 days left to reach its target and huge support being rallied on social networks, I have a feline it could work.
Join our new commenting forum
Join thought-provoking conversations, follow other Independent readers and see their replies