Fire safety independent panel chair advised against retrofitting sprinklers and authored report advocating £200m fire service cuts
Sir Ken Knight will now advise the Government on its response to the Grenfell Tower fire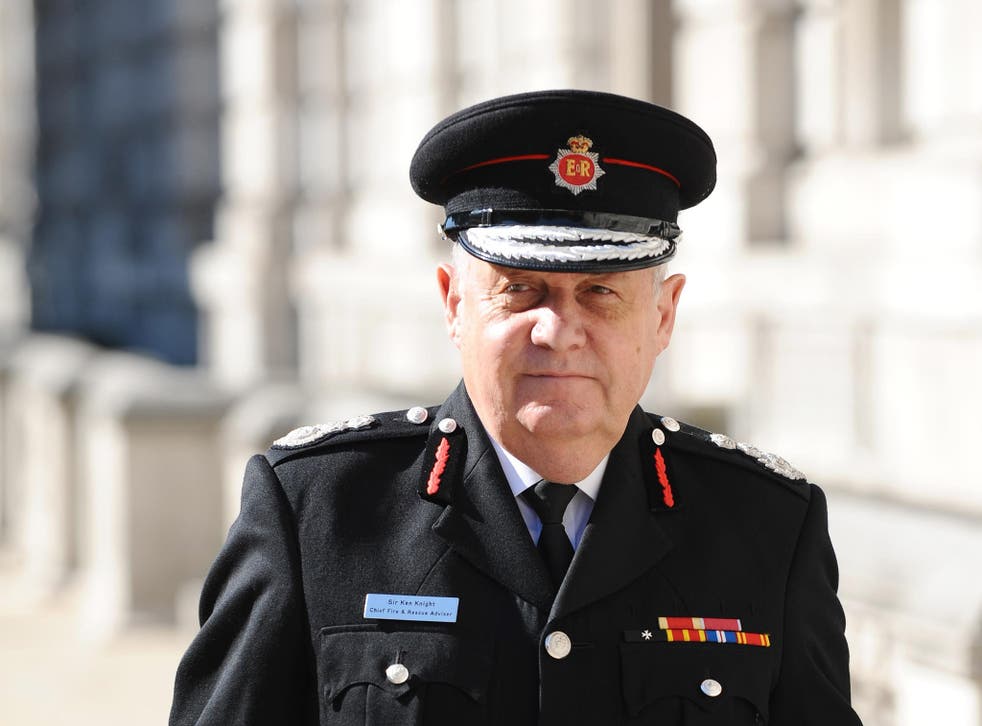 The chair of an independent panel set up to advise the Government on its response to the Grenfell Tower fire, previously advocated against retrofitting sprinklers and authored a report advocating £200m worth cuts to the fire service.
Sir Ken Knight will head the group which has been appointed to "advise on any immediate measures that can be put in place to make buildings safe."
But in his report the Lakanal House fire in Camberwell, which killed three women and three children in 2009, the former London fire commissioner wrote: "It is not considered as practical or economically viable to make a requirement for the retrospective fitting of fire suppression systems to all current high-rise residential buildings.
However it is a matter for individual housing owners and landlords to decide if automatic fire suppression is required as part of their fire safety strategy based on their fire risk assessment."
His findings were submitted to the Department for Communities and Local Government.
Sprinklers and cladding are expected to be among the details analysed by a public inquiry into the Grenfell Tower fire.
Nationwide fire safety operations have identified 95 tower blocks across 32 English local authority areas with flammable cladding.
Sir Ken was also the author of a 2013 report which recommended £200m worth of cuts to the fire service, according to the Political Scrapbook website.
In Pictures: Grenfell Tower after the fire

Show all 51
The expert panel he now heads, will be made up of building and fire safety experts, including the chief executive of the Building Research Establishment, Peter Bonfield, the chairman of the National Fire Chiefs Council, Roy Wilsher, and president of the Royal Institution of Chartered Surveyors Amanda Clack.
They are due to have their first meeting this week.
Announcing its appointment, Communities Secretary Sajid Javid said: "It's absolutely right that there will be an independent public inquiry to get to the truth about what happened and who was responsible for the Grenfell Tower tragedy."
It is separate from the judge-led public inquiry promised by the Prime Minister, which Downing Street said would be set up "very shortly".
Register for free to continue reading
Registration is a free and easy way to support our truly independent journalism
By registering, you will also enjoy limited access to Premium articles, exclusive newsletters, commenting, and virtual events with our leading journalists
Already have an account? sign in
Register for free to continue reading
Registration is a free and easy way to support our truly independent journalism
By registering, you will also enjoy limited access to Premium articles, exclusive newsletters, commenting, and virtual events with our leading journalists
Already have an account? sign in
Join our new commenting forum
Join thought-provoking conversations, follow other Independent readers and see their replies