Buy-to-let booms as investors seek real returns
Landlords have prospered as tenant numbers rise and mortgage rates fall. Alister Foye reports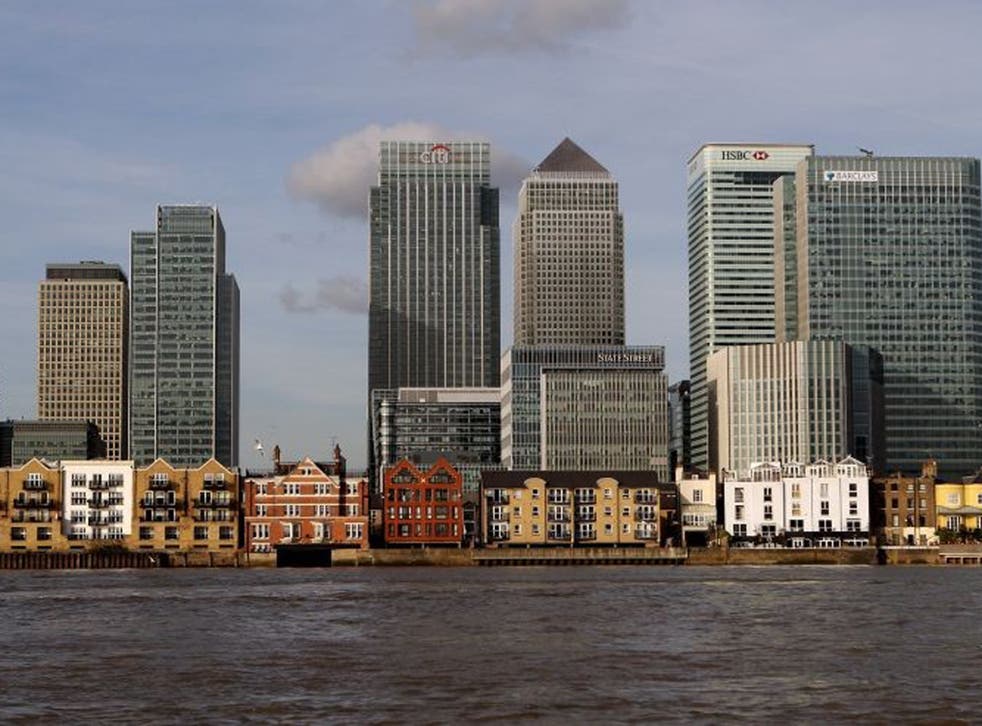 With the price of gold apparently falling off a cliff and savings rates so low that only a handful of accounts keep pace with inflation, more people are looking at buy-to-let for long term returns. No surprise, therefore, that property industry data show the number of private landlords is set to top a million in the next couple of years.
Key to this increase in interest – Council for Mortgage Lenders figures show buy-to-let lending is up 10 per cent on 2011 – is the opening of the loan tap, via the Bank of England's £80bn Funding for Lending scheme. "This has had a material impact on lending by improving liquidity generally," says John Heron, the director of mortgages at specialist lender, Paragon. "It has also put downward pressure on interest rates, which helps first-time investors."
Another factor is the steady rise in rental need in the past few years. "We are seeing increasing tenant demand and a shortage of properties," says Phil Rickards of BM Solutions, one the largest buy-to-let lenders and part of Lloyds Banking Group.
"This may be due to first-time buyers opting to rent while saving for a deposit, or families looking to secure school places by renting properties in the catchment area. Inward migration is certainly a factor, with 500,000 people coming to the UK each year and few immediately becoming homeowners," adds Mr Rickards.
As for investment returns, Countrywide, the UK's largest lettings agent, say the average rental yield is 6.2 per cent gross a year, which compares favourably with current savings rates and stock market performance.
So, how does a first-time buy-to-let investor start the process? "For us, the decision is down to the right people and the right property," says Mr Heron. "We assess the financial capability of the investor, but also have to be satisfied that the rental proposition is viable."
Paragon employs its own surveyors to check the sustainability of any rental proposition, based on their local knowledge. "This underpins value to the investor and provides security to us," adds Mr Heron.
The choice of mortgage is vital, with a range of products and rates now available to first-time investors, both interest-only and repayment. "The past few months have seen rates fall by as much as 1 per cent on certain mortgages," says Ray Boulger of the broker John Charcoal, "However, the best rates still require a 25 per cent deposit, although a few lenders are offering higher loan to value products at the moment."
The majority of buy-to-let mortgages are interest-only, but does that carry an inherent risk? "All lenders' loan-to-rental yield calculations assume an interest-only mortgage," says Mr Boulger, "Otherwise the rental income might not cover the higher payments of a repayment loan, especially when all the other associated buy to let costs are added.
"With most buy-to-let mortgages offered at 75 per cent loan-to-value, and lenders expecting any rental income to be 125 per cent of the loan, there is a fair bit of headroom should house prices fall."
The type of property is also important; many investors got their fingers burnt on new-build in 2008. Although, Daniel Treasure, the managing director of London property firm Lourdes, believes new build are not always a risk.
"The London Docklands market was built on buy-to-let investment. In 2009, prices slumped by up to 15 per cent and rents by up to 10 per cent, which theoretically presented a double whammy for buy-to-let investors," he says. "However, many would-be purchasers decided to rent instead, quickly pushing up rental demand. By 2010, rental prices had recovered to their pre-credit crunch peak and have remained steady ever since."
Once finance is secured, the next question is how to manage the property and tenants. "Any landlord has about 70 pieces of legislation to comply with," says Ian Potter, the managing director of the Association of Residential Lettings Agents (ARLA). "And then there's managing tenants, handling rental and deposit payments and maintenance. This is a lot for any private investor to manage on their own."
A lettings agent can, therefore, offer a valuable service; but at a cost of up to 15 per cent of a month's rent. But, choose your agent carefully, as the lettings industry is yet to be regulated. ARLA licenses its members – almost 7,000 agents handling over 600,000 tenancies – to offer landlords and tenants reassurances over issues such as money protection. "Landlords who use ARLA-registered agents have peace of mind knowing that should a tenant not pay, they are protected. It also works for tenants as it guarantees deposits comply with legislation and are held by a third party."
Mr Treasure recommends landlords use an agent who is accredited by at least one of following voluntary associations: ARLA, Safe Agent, National Approved Lettings Scheme, National Association of Estate Agents and The Property Ombudsman. "These show landlords and tenants they are dealing with an agent who is fully trained, has an audited client account and follows stringent rules with independent redress," he says.
Mark Jones, 30, owns four buy-to-lets in Leeds through an investment partnership with his brothers. They began the venture three years ago, buying two new-build three-bedroom semi-detached houses with interest-only mortgages and 25 per cent deposits. "We knew the area well and made sure we priced them very competitively." They used an agent to help find tenants, and soon let both properties to young professionals.
The next two properties – one three-bed semi-detached, and a two-bed end terrace in the same area – were purchased about 18 months ago. This time, they successfully marketed the properties themselves. The brothers also manage the homes: "In my experience, if you use an agent and there is a problem, the first thing they do is call you anyway; so we decided to do it ourselves and save the money."
Mr Jones says they have begun to enjoy a return of between 7-9 per cent. "Buy-to-let has been a great investment for us and will be for years to come. But research is vital: know your area, know your rental market and be realistic with prices. After all, having a property empty for a month can wipe out your annual profit."
Join our new commenting forum
Join thought-provoking conversations, follow other Independent readers and see their replies