It's boom time for buy-to-let, so here's your homework
'Generation rent' is good news for landlords, but don't expect an easy ride, warns Chiara Cavaglieri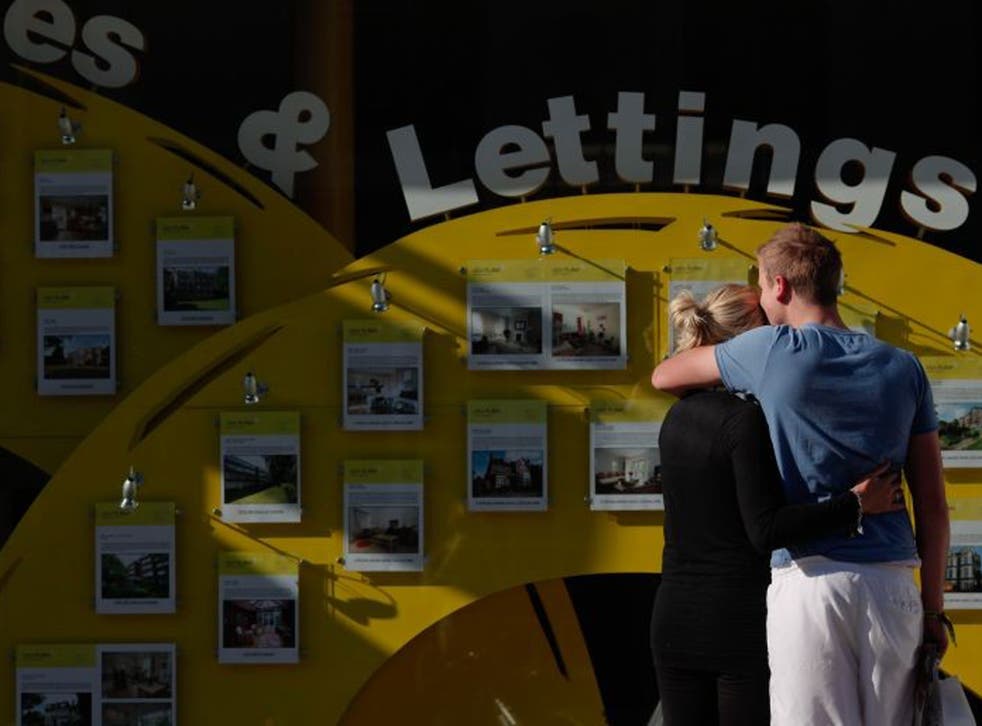 The buy-to-let sector is booming with landlords tempted by lower house prices, rising rents and improved mortgage deals. Homeowners can no longer rely on house prices rising steeply, but with rental yields on the up, taking advantage of high tenant demand and low supply is an increasingly popular option.
Media coverage of sky-high rents and cheap mortgages are an easy sell, but if you are considering developing a property portfolio, you need to be fully aware of the obligations which you will be taking on, as well as the opportunities.
First-time buyers are still struggling to get on the property ladder and more people are being forced to continue as tenants dubbed by observers as "generation rent". With limited supply, landlords in many areas are driving up rents and lenders are showing their appetite. Mortgage lending to buy-to-let landlords reached £4.2bn across 33,500 loans in the first quarter of 2013, according to the Council of Mortgage Lenders (CML) and by the end of March it accounted for 13.4 per cent of total mortgage lending in the UK, up from 13 per cent in the previous quarter. Interest rates are attractive too, with Leeds and Virgin the latest lenders to reduce rates on their buy-to-let ranges.
The market is skewed towards landlords at the moment, but this doesn't mean you're in for an easy ride if you're considering the role. Like a business, you need a careful plan and a dedicated budget for all the likely costs you will encounter.
It's critical to do your research and find the right property in the right area. Decide who you want to rent to – students, families, young professionals – as this will affect the type of property you need and the areas you need to look. Students, for example, will want to be near university campuses, while property near good schools should suit families and homes near to decent commuting links will have high levels of demand from young professionals.
As a buy-to-let landlord, you have to hand over money to agencies, lawyers, mortgage brokers and insurance companies, not to mention spending a few hundred here and there to cover professional property inventories, Energy Performance Certificates (EPCs), gas certificates, fire safety and Portable Appliance Tests (PATs). Stamp duty is also payable on all land purchases, starting at 1 per cent for property worth between £125,001 and £250,000, although it does not apply to properties below £125,000.
All landlords have responsibilities to their tenants, namely ensuring their properties meet all the appropriate standards with any plumbing and electrics approved by qualified tradesmen. Deposits must also be placed in a protection scheme – if there is a dispute at the end of the tenancy the relevant scheme will make the final decision.
A lettings agent can take on some of the work for you, but ensure they are regulated by the Association of Residential Letting Agents or another suitable body first. Agency fees vary hugely, but you can expect to pay upwards of 10 per cent of the rental income for a "let-only" service which means they will advertise your property, find and vet tenants and collect the rent on your behalf. If you are willing to pay more – from around 15 per cent – a fully managed service includes the day-to-day running of the property, repairs, maintenance and chasing rent. Companies are not always transparent so ask for a breakdown of any charges to let you know exactly what is and isn't included. You may be able to save money using online lettings agents such as Upad.com and the Happy Tenant Company which uses group buying power to negotiate discounted rates.
Put aside another £1,000 in legal fees, depending on how much work is involved and the location. Your mortgage costs will vary according to the lender, but new, buy-to-let mortgages remain more expensive than residential deals and arrangement fees are on the high side.
Lenders will still want to see that you have some earned income, but how much you can borrow will largely be governed by the rental income. Local letting agents and property websites such as Zoopla and Prime Location will give you an idea of how much rent you are likely to get.
Once the property is valued, banks usually insist that the rental income is 125 per cent of an interest-only mortgage repayment. As an example, Abbey/Santander offers a two-year fixed rate at 2.59 per cent to 60 per cent LTV with a 2.50 per cent fee and its rental calculation uses a rate of 6 per cent, so to borrow £150,000 the property would need to generate at least £938 per month.
If you are renting out your current property and moving to a new one, you will need a buy-to-let loan on your existing home and a residential mortgage on the new one which means having enough money for two deposits. You may be able to keep your old mortgage for a little while, although the lender will probably charge a fee or increase the interest rate. Never rent out your property on the sly as you will be in breach of both your mortgage and buildings insurance terms and conditions.
Rent arrears and void periods are another important consideration. Recent stats from CML show that one-in-five repossessions are buy-to-let properties, but a contingency fund to cover unforeseen circumstances will prevent you from losing your property so put aside some of the rental income as protection.
Investing in property is in some ways riskier than investing in shares because you can't simply sell up and walk away. Understand that if prices fall and you can't find tenants, you could be lumbered with an asset that you can't sell. Rent has to be the focus as most buy-to-let mortgages are interest-only, meaning the loan is not being paid off over time. Once the mortgage, running costs and tax have all eaten into your returns you will need to build up a pot over time which you can use as another deposit or to pay off the mortgage at the end of its term.
Register for free to continue reading
Registration is a free and easy way to support our truly independent journalism
By registering, you will also enjoy limited access to Premium articles, exclusive newsletters, commenting, and virtual events with our leading journalists
Already have an account? sign in
Register for free to continue reading
Registration is a free and easy way to support our truly independent journalism
By registering, you will also enjoy limited access to Premium articles, exclusive newsletters, commenting, and virtual events with our leading journalists
Already have an account? sign in
Join our new commenting forum
Join thought-provoking conversations, follow other Independent readers and see their replies