London rents are now twice the national average
Public confidence in housebuying has slumped to its lowest for at least three years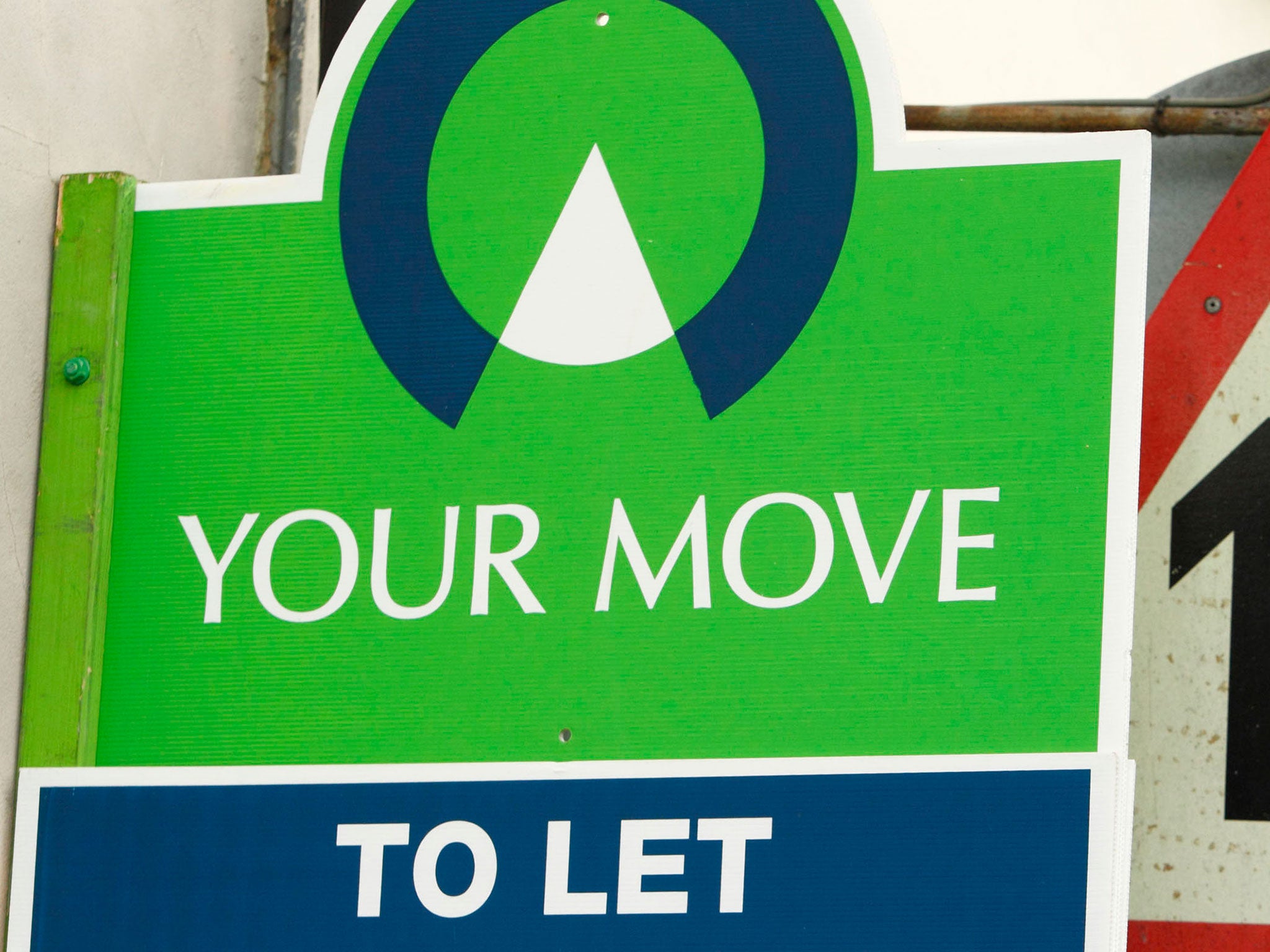 The rental market in London has risen so sharply that the cost is now double the national average, while confidence in housebuying in the region has slumped.
New research found that the average price of renting a property in Greater London is now £1,412 a month, compared to £694 in the rest of the UK, fuelling fears that living in the capital is becoming unaffordable for thousands of people on ordinary incomes.
At the same time, public confidence in housebuying has slumped to its lowest for at least three years.
The problems with renting were exposed by the HomeLet Rental Index, which found that rents have increased by 11.2 per cent in Greater London this year. The average London tenant's gross income was just under two and a quarter times (2.23) the average annual rental price.
Other regions where rent was becoming less affordable were the South-west and South-east of England, where the average tenant's gross income was 2.55 times and 2.93 times the average annual rental value respectively.
Martin Totty, the chief executive of HomeLet's parent company the Barbon Insurance Group, said: "As a rule of thumb, for a rental property to be affordable, a tenant's gross income must be at least two and a half times their annual rent. Rents in London have pushed beyond that boundary, with the South-east and South-west of England close behind."
London tenants hoping to move into property ownership, however, face buying at a time when the capital's house prices have risen by 26 per cent in the past year, according to figures released earlier this month by the Nationwide building society – the sharpest annual increase since 1987.
Halifax's quarterly Housing Market Confidence tracker found that the net balance of people who think the next 12 months are a good time to buy has fallen from 34 per cent in the first three months of 2014, to just 5 per cent in the second quarter of this year.
This represented the lowest total since Halifax began its Housing Market Confidence tracker in April 2011.
Buyer confidence appears to have been hit by fears about a possible house price bubble and an imminent rise in interest rates.
The research, into the opinions of about 2,000 people, also identified London and the South-east as the places where people were most likely to feel negative about buying.
Join our commenting forum
Join thought-provoking conversations, follow other Independent readers and see their replies