Christmas wreaths made easy
Want to make your own Christmas wreath? Wendy Black, designer florist at The Dorchester, shared her top tips at last month's Spirit of Christmas Fair. By Annie Deakin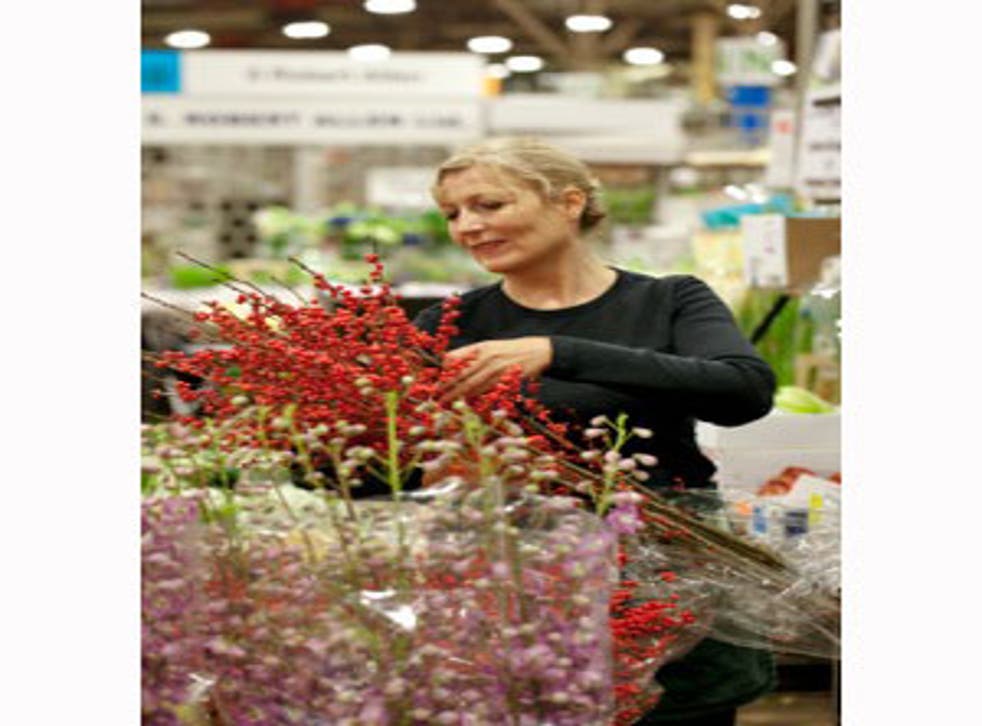 Collect pinecones from your local woods and store them somewhere dry to open. The pinecones can be sprayed any colour; gold and silver are popular at Christmas time. I personally prefer to use Oasis spray colour available online.
Buy cinnamon sticks from your local Asian supermarket, they tend to stock large bags and keep a competitive price. The cinnamon is tied into bundles and you can insert a wire into the tie point to attach it to your wreath.
Use the produce from your garden; pick dried hydrangea heads when they are fully dry. You can spray them with Oasis spray colour or simply leave them natural (this is my preference). Poppy heads dry nicely throughout the summer months simply cut them from the poppy plant after flowering and hang upside down in a dry cupboard. Again, these can be sprayed or left natural. If you leave the stems long, they can easily be pushed into your wreath ring.
Dried chilies wired in clusters around your wreath make an ideal present for all your culinary friends, who can rehydrate them in warm water to use in winter tagines and curries.
Make your own orange, lemon and lime slices to decorate your wreaths. Cut the fresh fruits into slices, placing them on a baking sheet lined tray and bake overnight on the lowest setting in your oven. In the morning the slices will have dried out. Leave to dry completely before use; this takes a couple of days but your kitchen will smell divine.
For children's parties, wire candy canes or little parcels onto your wreath base. These can be made from old small raisin boxes covered in foil or wrapping paper tied with ribbon.
Use a glue gun and a hard wreath base to attach shells onto the wreath for a nautical theme. Be creative, use old baubles from your Christmas tree or hang chocolates onto your wreath before your friends arrive and you'll be surprised how many disappear!
For a party theme, wire clusters of feathers onto your wreath. Think of the shape of your wreath as a clock face and place the feathers at 12pm, 3pm 6pm and 9pm. In between the feathers, add Venetian style masks and party blowers.
If you are using a pine wreath base remember to spray your wreath once a week with water to keep it fresh.
Give your wreath dual function. Place it on your dining table and pop a candelabra in the middle for an instant table decoration, or add a bowl of floating candles and rose heads for a romantic dinner for two.
Annie Deakin is interiors writer for sofa and interior design website mydeco.com.
Join our new commenting forum
Join thought-provoking conversations, follow other Independent readers and see their replies