Review of the Year 2018
Global diplomacy in 2018 was a very shaky business
From the violent murder of Jamal Khashoggi to the splintering of the Iran nuclear deal, international relationships feel distinctly unsettled, as Kim Sengupta explains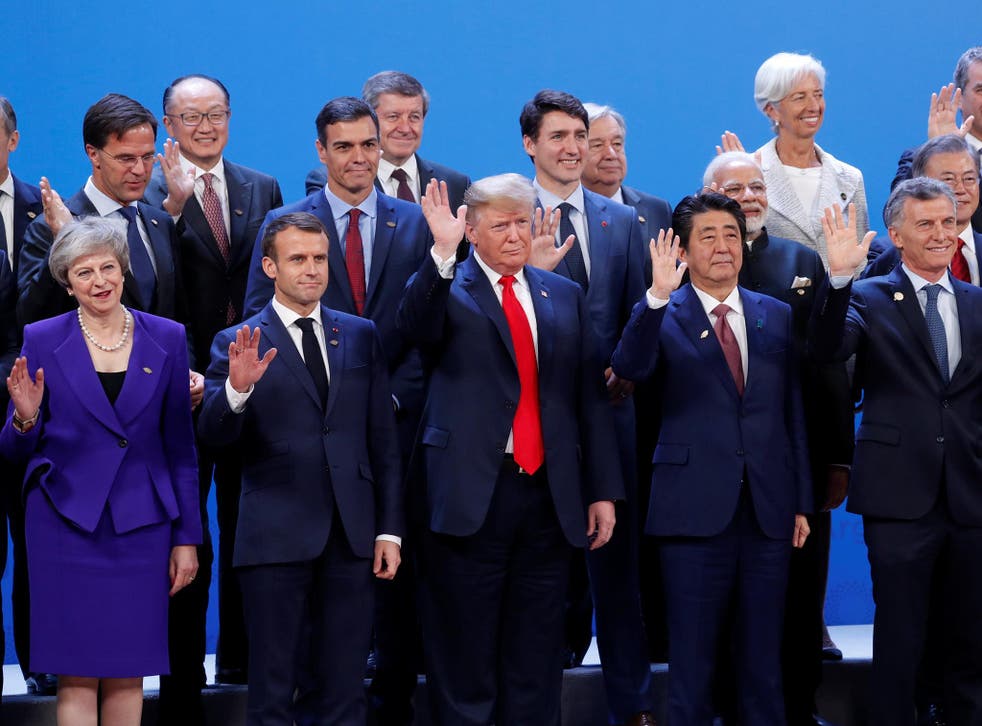 The G20 summit in Buenos Aires provided a finale to a year in which "strongman" heads of state dominated international relations to a remarkable degree. Some of them stand accused of being involved in shocking acts that have garnered widespread publicity and had major global ramifications. Two prominent leaders at the gathering in Argentina have been implicated in killings. Not mass taking of lives in wars, but deaths of individual people.
Vladimir Putin was accused of ordering the assassination attempt on former MI6 agent Sergei Skripal in Salisbury, which led to the death not of Skripal (though he and his daughter were poisoned) but of another unfortunate resident of the city, Dawn Sturgess. Crown Prince Mohammad bin Salman, it is claimed, ordered the execution of the dissident journalist Jamal Khashoggi, who was murdered and dismembered at the Saudi consulate in Istanbul.
Both the Russian and Saudi governments, it should be noted, vehemently deny the allegations.
Join our new commenting forum
Join thought-provoking conversations, follow other Independent readers and see their replies