China reveals plan to put people on the Moon
The US also plans crewed missions to the lunar surface as part of its Artemis program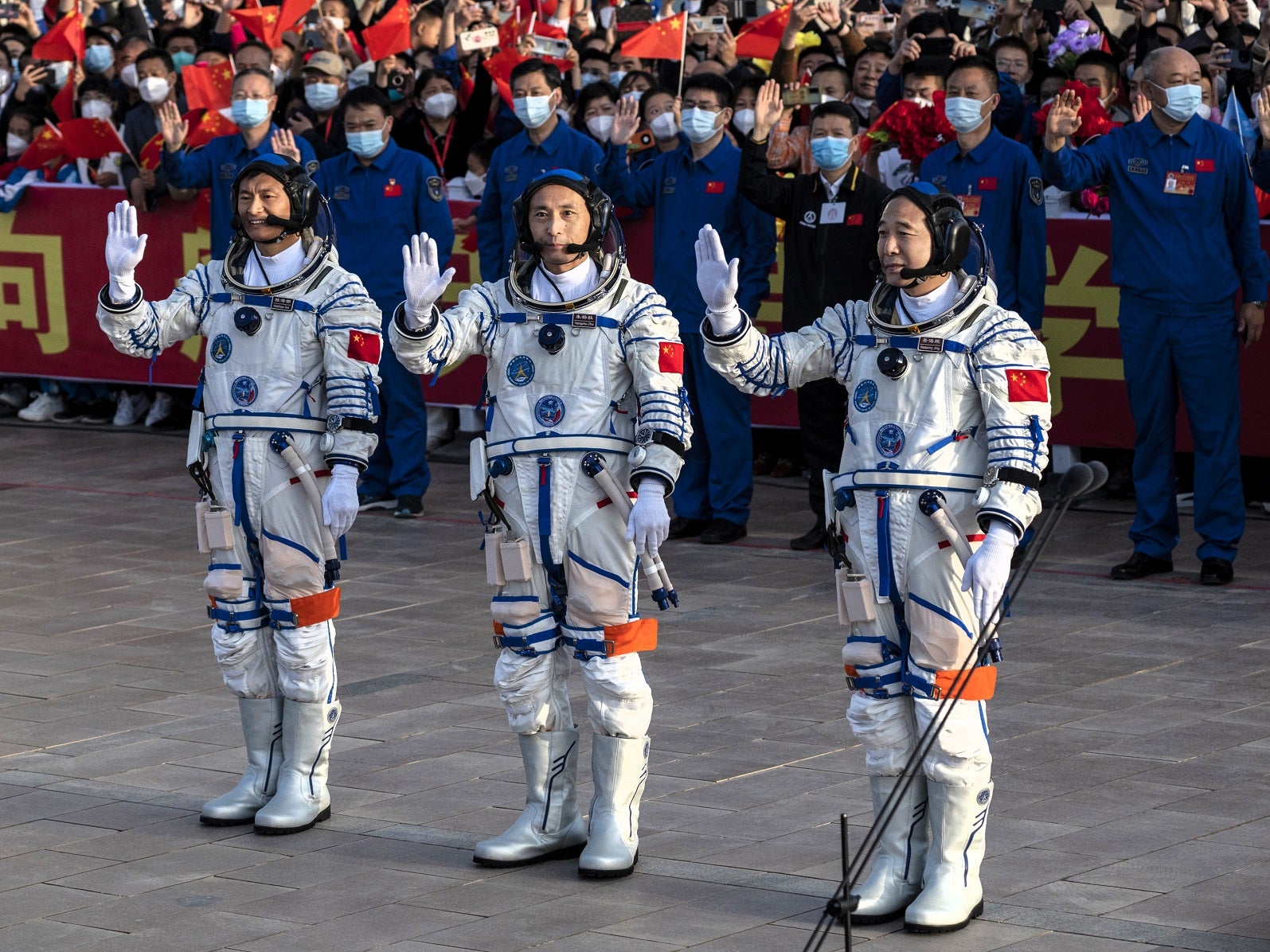 China has revealed plans for a crewed mission to the Moon before 2030, in a bid to set up a research base on the lunar surface.
Chinese astronauts, known as taikonauts, will travel aboard the Long March-10 carrier rocket, before docking with a separate lunar lander to descend to the Moon's surface, state media reported on Wednesday, citing a China Manned Space Agency engineer.
The twin-rocket plan would overcome China's longstanding technological hurdle of developing a heavy-duty rocket powerful enough to send both astronauts and a lander probe.
After the astronauts have completed their scientific tasks and collected samples, the lander will transport the astronauts back to the orbiting spacecraft, on which they will return to Earth, said Zhang Hailian, deputy chief engineer at the China Manned Space, at a summit in the central Chinese city of Wuhan.
The race to send people to the moon has intensified in recent years with both China and the United States are eyeing potential mineral resources on the moon. Establishing lunar habitats could also help support future crewed missions to other planets such as Mars.
China still trails the United States in experience and technology. The last Nasa crewed landing was in 1972, and US astronauts are expected to return to the moon by 2025.
To meet China's lunar objectives, Chinese researchers are developing the super-heavy Long March 10 carrier rocket, a new-generation crewed spacecraft, a lunar lander, and a crewed lunar rover, according to Zhang.
In 2020, China brought back lunar samples from the moon on an uncrewed mission, making China the third nation to have retrieved lunar samples after the United States and the Soviet Union.
Nasa has signed contracts with Elon Musk's SpaceX and Jeff Bezos' Blue Origin in order to develop lunar landers for its Artemis program, with SpaceX's Starship rocket set for crucial tests over the next six weeks.
Additional reporting from agencies.
Join our commenting forum
Join thought-provoking conversations, follow other Independent readers and see their replies