SpaceX smashes reusable rocket record as Elon Musk makes bold Starship claim
Billionaire says launch rate will be 'enough to build a self-sustaining city on Mars'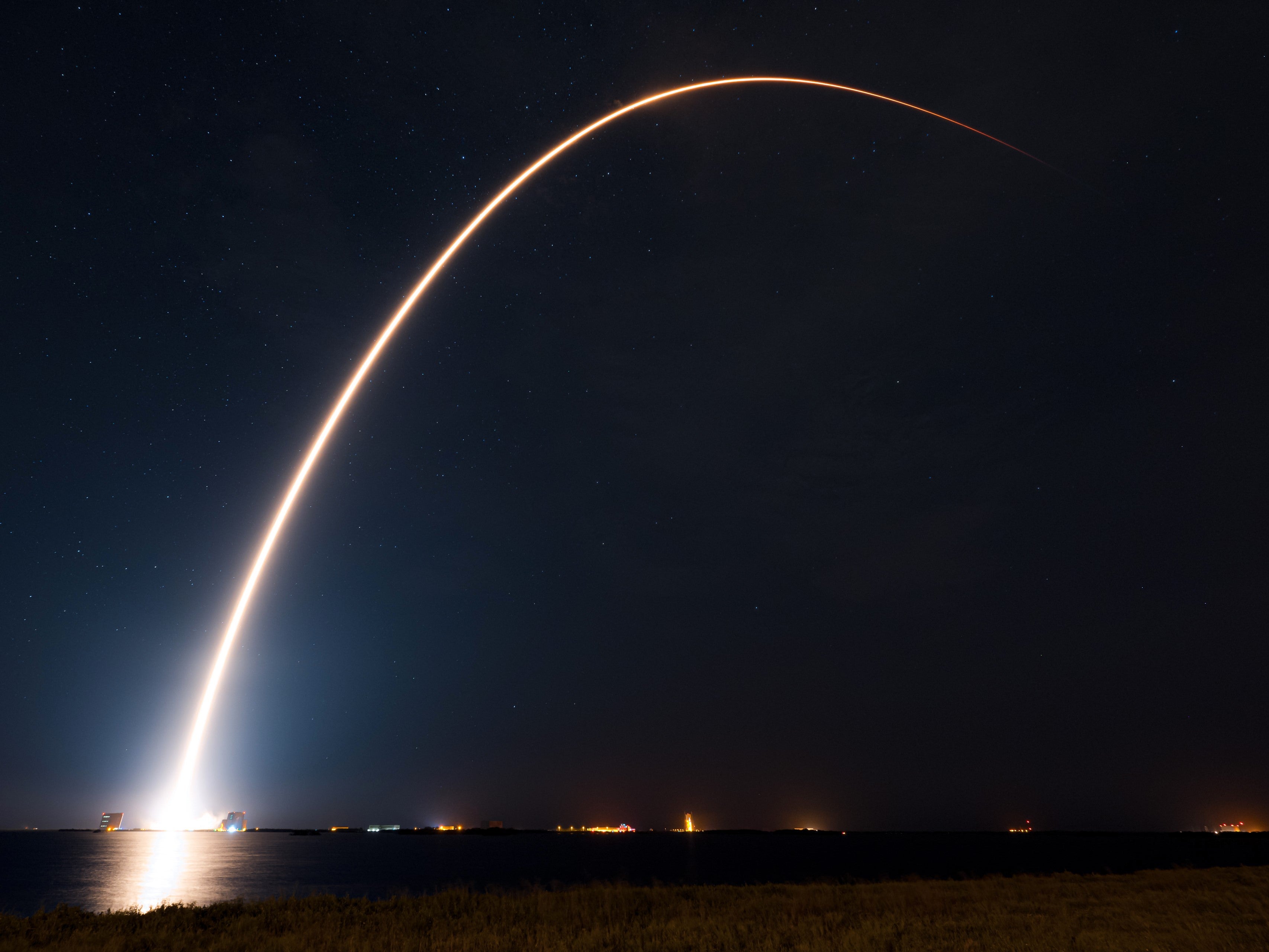 SpaceX has broken its own record for launching reused rockets after successfully completing a mission to deliver its Starlink satellites into orbit.
The company launched 22 of its internet satellites aboard a Falcon 9 rocket from the Space Force Station in Cape Canaveral, Florida, on Sunday night, before landing the first stage booster on a drone ship in the Atlantic Ocean.
It was the 16th launch and landing for the B1058 Falcon 9 rocket booster, with SpaceX hoping it can achieve another four launches before finally being scrapped.
The Starlink satellites were deployed into low-Earth orbit roughly one hour after lift-off, further boosting SpaceX's space-based internet network.
There are now more than 4,000 active Starlink satellites in orbit around Earth, delivering high-speed internet to users.
The latest Starlinks are V2 Minis, which despite the name are larger than SpaceX's previous generation Starlinks. The upgraded satellites include "4x more capacity per satellite than earlier iterations", according to SpaceX.
They are "mini" versions of the V2 Starlink satellites, which are set to launch aboard SpaceX's giant Starship rocket as soon as it is operational.
SpaceX recently completed a six engine static fire test of its Starship rocket at its Starbase facility in Texas, having failed in its first ever orbital mission earlier this year.
The private space company has already secured multi-billion dollar contracts with Nasa to use the rocket as part of its Artemis lunar program, while SpaceX plans to use a fleet of the rockets to establish a permanent human colony on Mars before 2050.
Shortly after the latest satellites were deployed, SpaceX boss Elon Musk provided an update for its next-generation space craft, which is the biggest rocket ever built.
"Looks like we can increase Raptor thrust by ~20 per cent to reach 9,000 tons (20 million lbs) of force at sea level... And deliver over 200 tons of payload to a useful orbit with full and rapid reusability," he wrote on Twitter.
"Fifty rockets flying every three days on average enables over a megaton of payload to orbit per year – enough to build a self-sustaining city on Mars."
There is no fixed date for the next major orbital flight test of the Starship rocket, though Mr Musk has previously said that it will likely take place before September.
Join our commenting forum
Join thought-provoking conversations, follow other Independent readers and see their replies