Elon Musk sells NFT of his tweet with one bidder offering $1.1m
An NFT recently sold at Christie's auction for $69m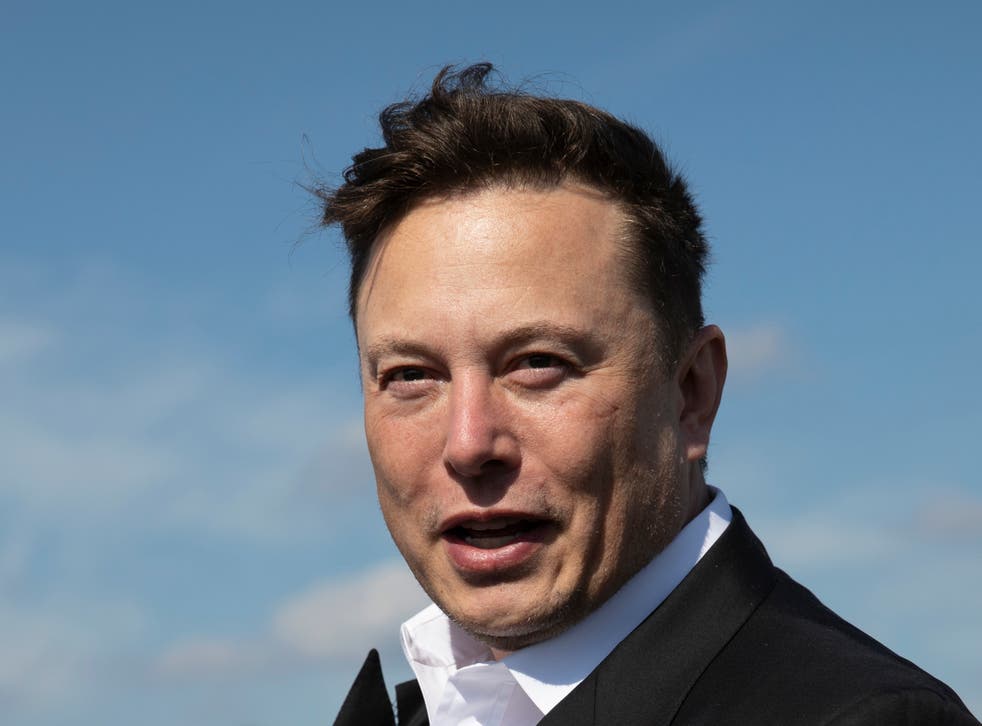 Billionaire Tesla boss Elon Musk announced he would sell one of his tweets as a "non-fungible token" or NFT - and someone has already bid more than $1.1m for the art.
On Monday, Mr Musk tweeted out a short video of a techno song playing over a looping image of a spinning trophy. The words "HODL" - a cyrptocurrency meme short for holding onto a currency rather than selling - "Vanity Trophy," "NFT," and "Never Sleep Computers" appear on the trophy.
"I'm selling this song about NFTs as an NFT," Mr Musk wrote with the tweet.
The song includes the lyrics "NFT for your vanity. Computers never sleep. It's verified. It's guaranteed."
NFTs are essentially certificates of authenticity that prove an individual owns a a digital item, usually a piece of art. An NFT recently sold for $69m at Christie's auction.
So far, the highest bid on Mr Musk's tweet, song, caption and video is $1.12m from Sina Estavi, CEO of Bridge Oracle.
According to the "Valuables" blockchain social media platform where the NFT is listed for sale, the tweet will "continue to live on Twitter" but whoever wins the bid would own the NFT, which would apparently be signed and verified by Mr Musk.
Mr Musk's wife, singer and musical artist Grimes, sold NFTs for a series of 10 pieces of art for $6m two weeks ago.
Jack Dorsey, the CEO of Twitter, also sold his first ever tweet as an NFT for $2.5m. That tweet was also bought by Mr Estavi.
Mr Musk is a major proponent of cryptocurrency and other blockchain technologies.
In February, Mr Musk directed Tesla to purchase $1.5bn in Bitcoin, and temporarily gave a boost to Dogecoin after tweeting about the cryptocurrency.
Register for free to continue reading
Registration is a free and easy way to support our truly independent journalism
By registering, you will also enjoy limited access to Premium articles, exclusive newsletters, commenting, and virtual events with our leading journalists
Already have an account? sign in
Register for free to continue reading
Registration is a free and easy way to support our truly independent journalism
By registering, you will also enjoy limited access to Premium articles, exclusive newsletters, commenting, and virtual events with our leading journalists
Already have an account? sign in
Join our new commenting forum
Join thought-provoking conversations, follow other Independent readers and see their replies