Elon Musk's SpaceX 'close call' crash suddenly becomes much more mysterious
SpaceX claims OneWeb was 'demonstrably inaccurate' as satellites passed over 1000 meters - not 60 - from each other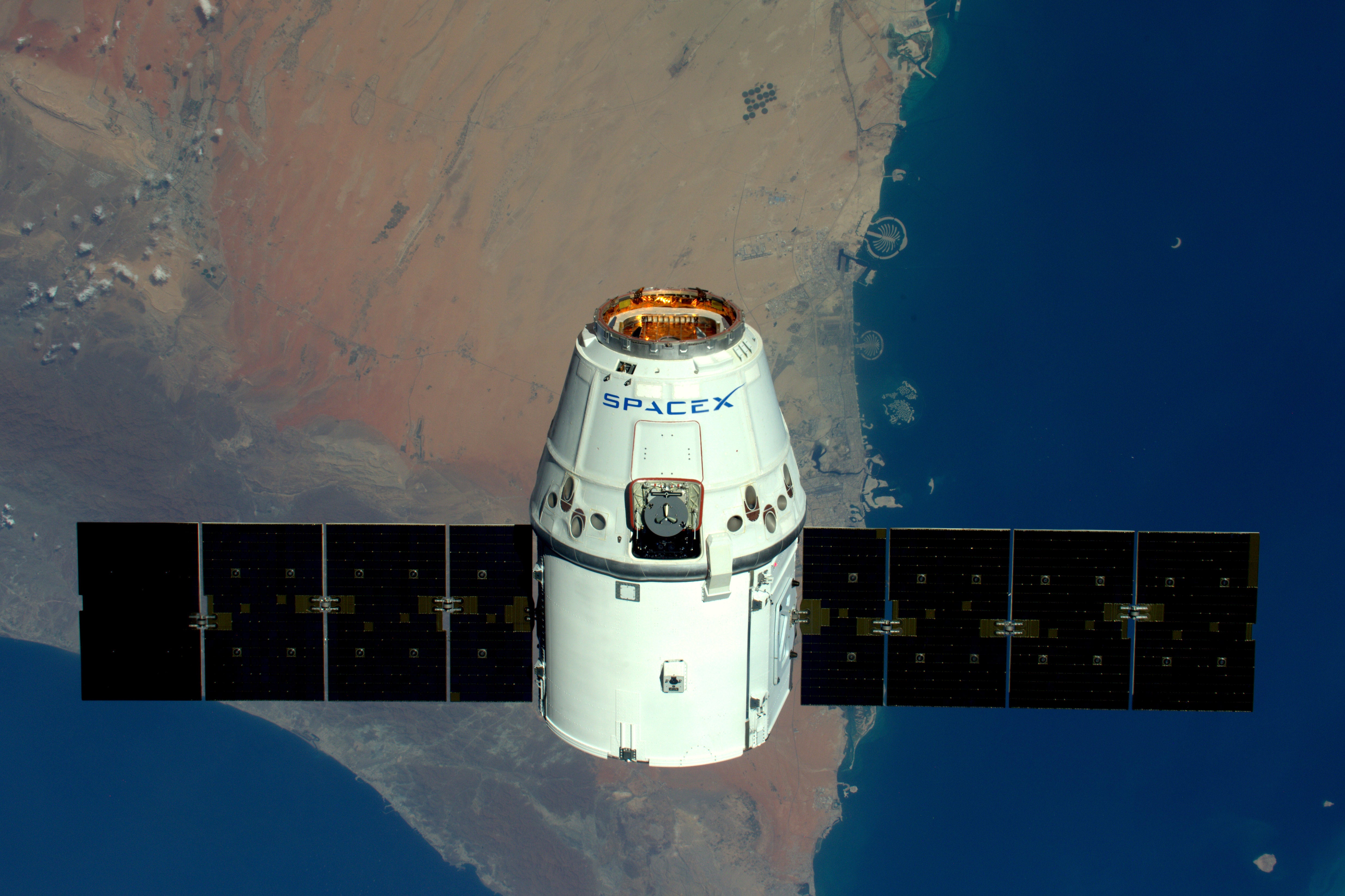 A narrowly-avoided collision between Elon Musk's SpaceX and OneWeb satellites that was widely reported last week did not take place, according to filings provided to the FCC by SpaceX.
It was reported that SpaceX's satellite came within 60 meters of a OneWeb craft, but SpaceX claims that the actual miss distance was over 1,000 meters, which was "neither a 'close call' [nor] 'urgent'".
OneWeb's satellites operate at a 1,200 kilometer altitude, compared to SpaceX's 550 kilometers, meaning they must pass through Mr Musk's network as they ascend.
OneWeb apparently contacted the SpaceX team, who disabled the Starlink satellite's collision avoidance system to allow OneWeb to pass through, according to OneWeb's government affairs chief Chris McLaughlin.
However, SpaceX claims this is not the case, stating in FCC filings authored by the company's Director of Satellite Policy David Goldman, that "the probability of collision never exceeded the threshold for a maneuver, and the satellites would not have collided even if no maneuver had been conducted".
The company goes on to argue that its autonomous system remains fully functional at all times, and was only turned off at OneWeb's "explicit request".
Starlink's engineers said they could do nothing to avoid a collision and switched off the system to allow OneWeb to move around their satellite,  Mr. McLaughlin claimed.
SpaceX describes these statements as "demonstrably inaccurate", that technical data indicates the event was not urgent nor a close-call, and that the two companies were working in good faith.
"Coordination is the issue," Mr McLaughlin later said. "It is not sufficient to say 'I've got an automated system,' because the other guy may not have, and won't understand what yours is trying to do."
The chronology of the events, according to SpaceX, began with an email: OneWeb contacted SpaceX via email on 1 April regarding a notice from the United States Space Force's 18th Space Control Squadron (18 SPCS).
SpaceX replied that its Starlink-1546 satellite was manoeuvrable, saying "minutes later" that movements occur 12 hours before the predicted closest approach. SpaceX wanted to wait for further conjunction data messages (CDMs) - which includes data such as miss distance and probability of collision – but because "OneWeb satellites need more time to coordinate and plan their manoeuvres" the company decided not to wait and instead manoeuvre OneWeb-0178.
OneWeb then "asked SpaceX to turn off Starlink-1546's autonomous conjunction avoidance system", which SpaceX apparently did.
"18 SPCS reported actual miss distance as 1,120 meters. LeoLabs reported actual miss distance as 1,072 meters", the FCC filings state.
Following what it describes as "inaccurate quotes", SpaceX suggests that OneWeb met with FCC staff "demanding unilateral conditions placed on SpaceX operations".
OneWeb declined to comment when contacted by The Independent, but filed ex parte (the term for communication between a judge or juror and a party to a legal proceeding) to the FCC that pushed back on SpaceX's claims.
"In an ex parte filed yesterday by SpaceX, it states that 'OneWeb offered in the meeting with the Commission to retract its previous incorrect statements' to the press. OneWeb made no such offer to retract any previous statements made to the press", it reads.
OneWeb goes on to point out in the filing that SpaceX did not provide any comments to other media publications, including The Independent, when contacted.
Diana McKissock, the head of the Space Force 18th Space Control Squadron's data sharing and spaceflight safety wing, said on 9 April that the event was "a good example of how satellite operations can be responsible given the constraints of best practises", but questions now remain about the true nature of events.
Neither Mr Goldman, the United States Space Force's 18th Space Control Squadron, nor LeoLabs responded to a request for comment from The Independent before time of publication.
Join our commenting forum
Join thought-provoking conversations, follow other Independent readers and see their replies