Billionaire Elon Musk calls money 'Just an entry in a database' as fortune continues to soar
Tesla founder now world's second richest man with wealth of $155bn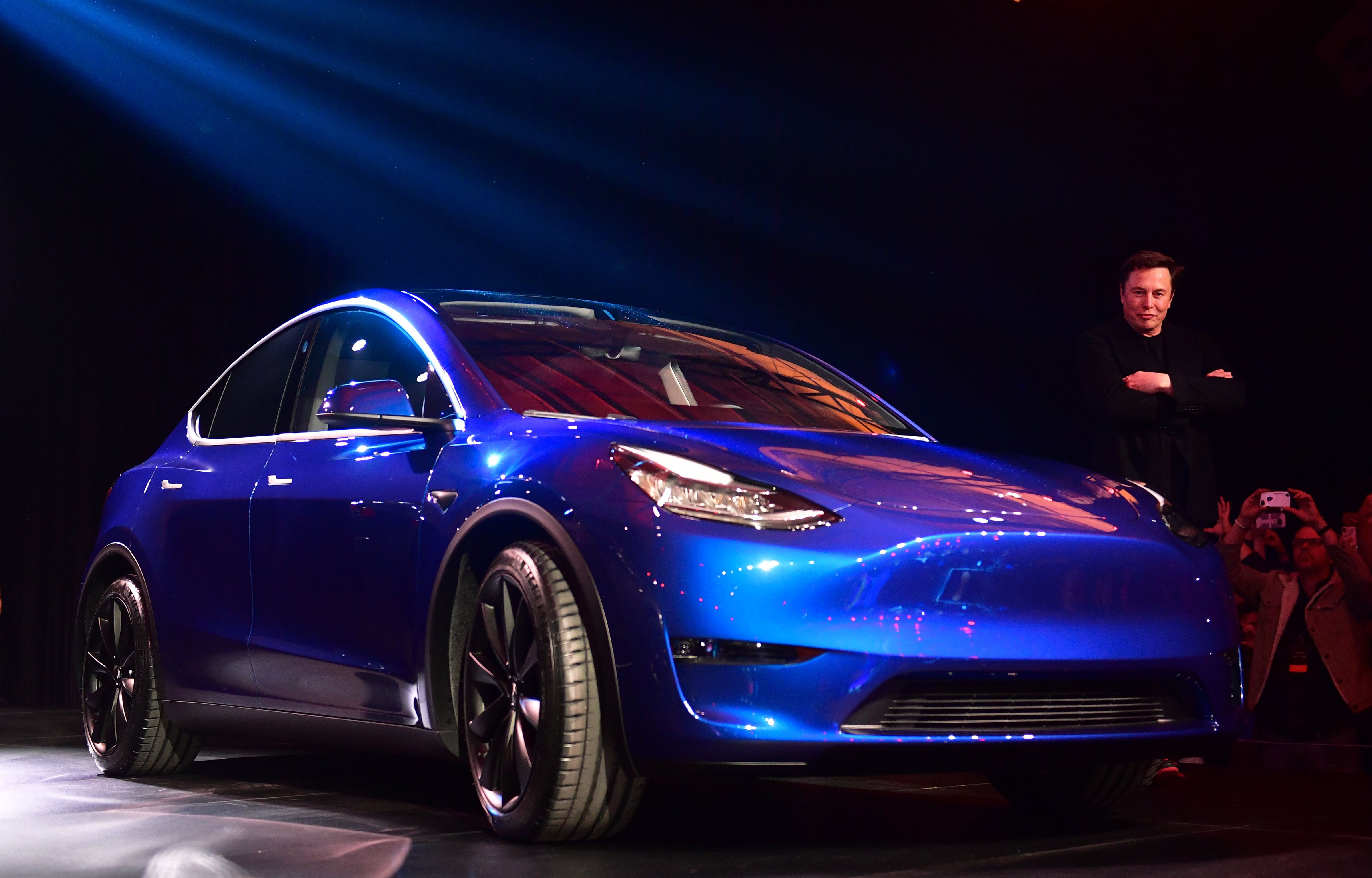 Billionaire Elon Musk says that money is "just an entry in a database" as his personal wealth continued to soar on Tesla's booming share price.
The founder of the electric car company, who is now worth a staggering $155bn, made the comments at the Wall Street Journal CEO Council summit.
The South African-born billionaire had been asked about news the automaker planned to sell up to $5bn in stock weeks before it joins the S&P 500 financial index.
Tesla stock has doubled in value since August and has increased a further 50 per cent over the past three weeks.
The company is now worth $600bn, nearly ten times that of General Motors, which dwarves it in size and profit margin.
"What is money? It's just an entry in a database," Mr Musk said in a live interview editor in chief Matt Murray.
Tesla plans on using the money raised to finance expansion plans as it aims to eventually make 20 million cars a year, in comparison to the 500,000 it made in 2020.
That figure would be around a 36 per cent increase on 2019 and the firm is set to have its first full year of profitability.
Mr Musk also announced that he was leaving California and had moved to Texas, where Tesla is building a new factory and SpaceX has two rocket facilities.
And he said that the San Francisco Bay Area "has too much influence on the world."
"I think we'll see some reduction in the influence of Silicon Valley," said Mr Musk.
He also criticised government regulations on business and called for it to "just get out of the way" of entrepreneurs.
"You have a forest of redwoods and the little trees can't grow," said Mr Musk.
Join our commenting forum
Join thought-provoking conversations, follow other Independent readers and see their replies