Pete Davidson to be shot into space by Jeff Bezos's Blue Origin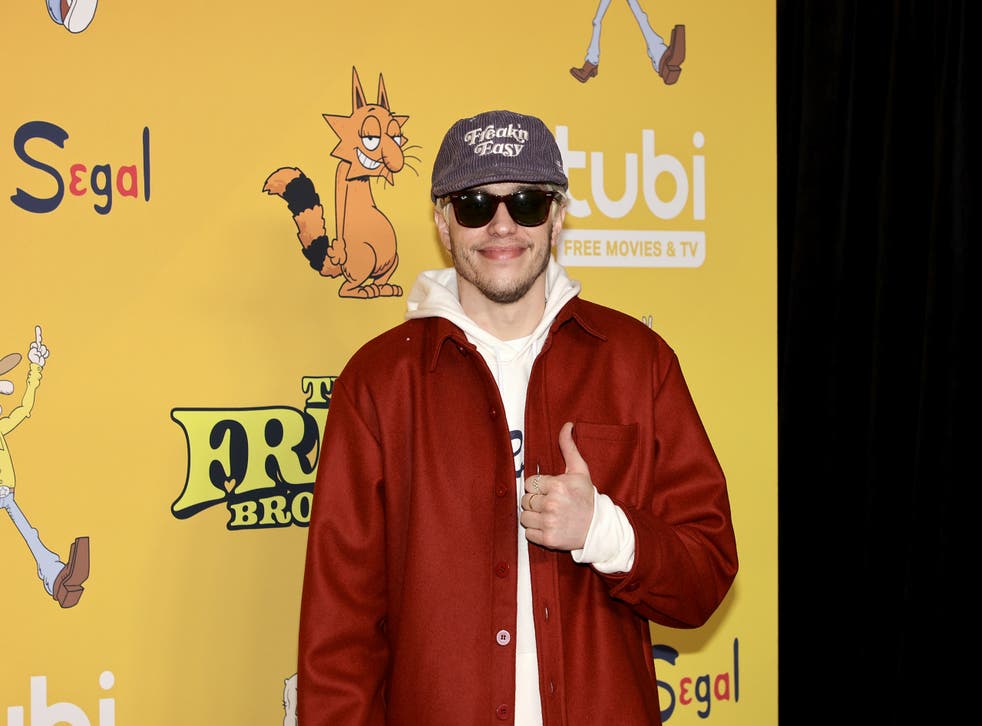 Leer en Español
Comedian Pete Davidson is going to be shot into space by Jeff Bezos's Blue Origin, it has announced.
He will join five other customers on the private space company's latest hop into space. Davidson is a guest of Blue Origin, according to company spokeswoman Sara Blask, while the other crew members are paid customers of the space launch company.
The news comes in the wake of headlines about Davidson, Kim Kardashian, and Kardashian's soon-to-be ex-husband, rapper Kanye West. Mr West has taken his distaste for Davidson public, recently releasing a music video featuring the burial of a cartoon likeness of Mr Davidson.
Kardashian and West share four children.
The space launch is scheduled for 1:30 p.m. 23March and will utilize Blue Origin's New Shepard spacecraft, a sub-orbital launch vehicle launching from the company's Launch Site One in West Texas.
Unlike the orbital Inspiration 4 flight in September, a private space mission lasting several days, the New Shepard flight will allow participants about three minutes of microgravity at the peak of their roughly 10 minute-long flight. Blue Origin is still developing its New Glenn launch vehicle, which, if it flies, will be capable of flying paying customers and guests on orbital trips around the Earth.
Davidson's flight will be the fourth crewed mission for New Shepard.
Blue Origin founder and Amazon.com billionaire Mr Bezos flew to space on the first crewed New Shepard mission on 20 July, 2021.
The second crewed flight took place in October, and included as a special guest Star Trek actor William Shatner, who at 90-years-old, set the record for oldest person to fly in space. The third crewed flight took place in December and included former American football player and television personality Michael Strahan and the daughter of the New Shepard namesake, Alan Shepard, the first American astronaut to fly in space.
Blue Origin has so far kept mum on the price of a flight on New Shepard, but a seat on the first flight with Mr Bezos was auctioned off for $28 million. Suborbital space tourism competitor Virgin Galactic will carry passengers to the edge of space for $450,000.
Register for free to continue reading
Registration is a free and easy way to support our truly independent journalism
By registering, you will also enjoy limited access to Premium articles, exclusive newsletters, commenting, and virtual events with our leading journalists
Already have an account? sign in
Register for free to continue reading
Registration is a free and easy way to support our truly independent journalism
By registering, you will also enjoy limited access to Premium articles, exclusive newsletters, commenting, and virtual events with our leading journalists
Already have an account? sign in
Join our new commenting forum
Join thought-provoking conversations, follow other Independent readers and see their replies