SpaceX scrubs Starship SN11 launch at last minute
'FAA inspector unable to reach Starbase in time for launch today,' Elon Musk says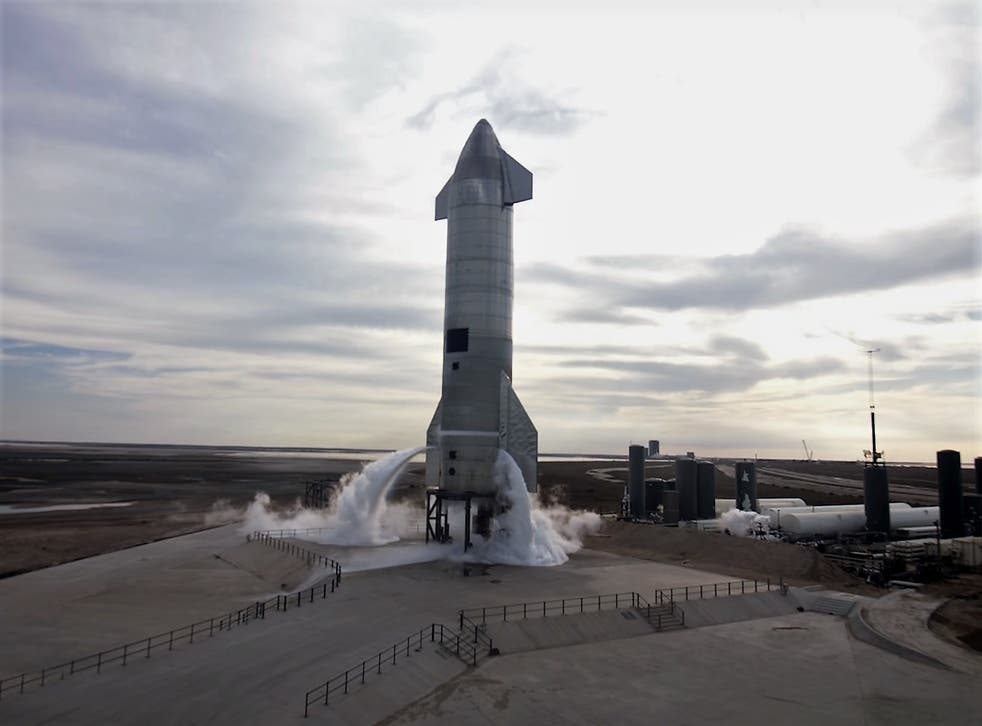 Leer en Español
SpaceX's latest attempt to test its Mars-bound Starship rocket has been scrubbed due to issues with the Federal Aviation Administration (FAA).
Starship SN11 was on the launchpad at SpaceX's Starbase facility in Boca Chica, Texas, when Elon Musk tweeted that the launch attempt had been delayed.
"FAA inspector unable to reach Starbase in time for launch today," he wrote. "Postponed to no earlier than tomorrow."
The launch window was just over an hour away from opening, with the set back marking the latest in a long succession of Starship delays.
The 10km launch and landing was originally scheduled to take place on Friday but had to be postponed due to technical issues with the next-generation spacecraft.
Read more:
Despite the delays, the rate of testing for the Starship prototypes has been remarkable.
The first high-altitude flight test took place in December, ending in a fiery explosion for Starship SN8. A similar outcome occurred in February for Starship SN9, before SN10 finally stuck the landing in early March - although eight minutes after landing it also exploded.
SpaceX hopes to perform the first ever orbital flight of a Starship with a super heavy booster attached by July, with production potentially beginning later this year or in 2022.
The first commercial flight of Starhip is scheduled for 2023, when Japanese billionaire Yusaku Maewa will take eight members of the public on a trip around the moon.
The first uncrewed mission to Mars will then take place in 2024, before a crewed Starship mission two years later.
Mr Musk's eventual goal is to built a self-sustaining colony on Mars in order to transform humanity into a multi-planetary species, which he claims could happen as early as 2050.
Register for free to continue reading
Registration is a free and easy way to support our truly independent journalism
By registering, you will also enjoy limited access to Premium articles, exclusive newsletters, commenting, and virtual events with our leading journalists
Already have an account? sign in
Register for free to continue reading
Registration is a free and easy way to support our truly independent journalism
By registering, you will also enjoy limited access to Premium articles, exclusive newsletters, commenting, and virtual events with our leading journalists
Already have an account? sign in
Join our new commenting forum
Join thought-provoking conversations, follow other Independent readers and see their replies