Cheavon Clarke: Meet the Olympic heavyweight hopeful taking inspiration from Anthony Joshua
A Commonwealth bronze medallist, Clarke is hoping to secure his place in history in Tokyo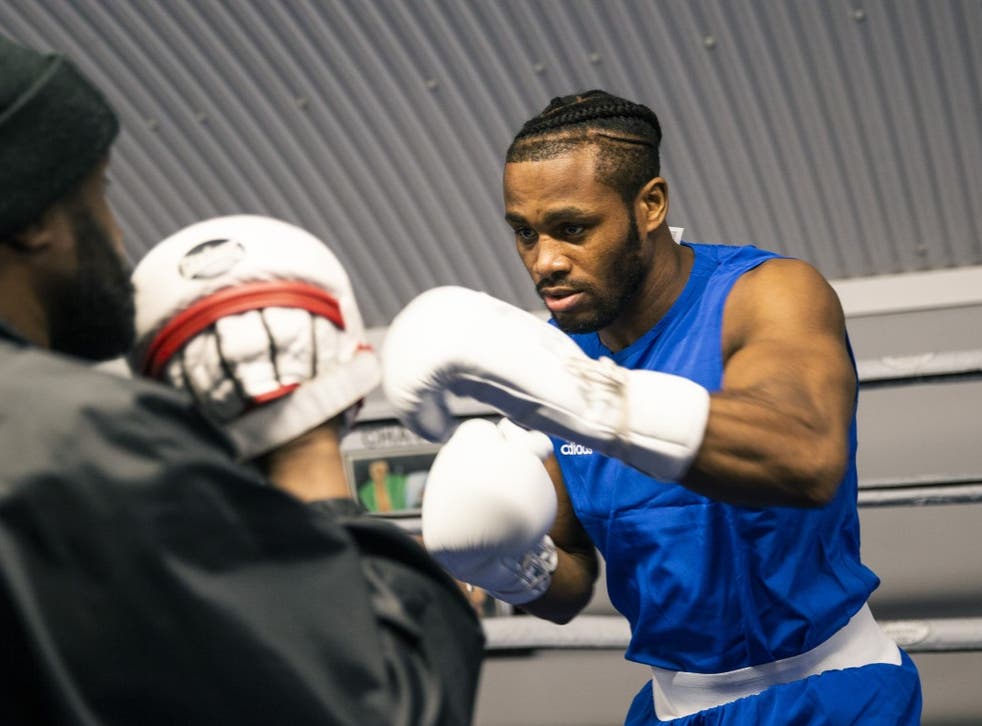 Anthony Joshua and Joe Joyce's searing professional rises are a resounding seal of approval for the GB Boxing pathway, reckons Tokyo heavyweight hopeful Cheavon Clarke.
And now the Jamaican-born puncher is determined to taste Olympic nirvana himself and emulate their pro exploits on the biggest stage of all.
Two-time unified world champion Joshua won super-heavyweight gold at London 2012 while Joyce, who recently toppled Daniel Dubois and is gearing up for a crack at Oleksandr Usyk, claimed silver in Rio four years later.
Joshua is now ramping up preparations for an eagerly-anticipated super fight with Tyson Fury and Clarke, a 2018 Commonwealth bronze medallist, says his stunning progression shows the GB Boxing programme is hitting all the right notes.
The 30-year-old said: "It's a great time for British boxing. And if you look at it, most of the guys that are winning belts on the scene have come from the GB Boxing programme.
Read more
"It's a great time for GB Boxing in terms of their results. I don't like the term 'follow in the footsteps' – as there can only ever be one Anthony Joshua or one Joe Joyce. But it's given us a light to say you can achieve this or that, and it's shown where you can go if you dedicate yourself to your craft.
"The long-term ambitions are to be in boxing and be an undisputed, unified world champion – and just show that the people who believed in me were right. We already know, but it's just to tell everybody else to catch up."
Clarke is one of GB Boxing's chief Tokyo hopes after scooping Commonwealth bronze in the Gold Coast in 2018. He represented his native Jamaica at the 2014 Glasgow showpiece and after once quitting boxing to become a lorry driver, is now back targeting glory on the most prestigious amateur stage.
His Tokyo ambitions are crystal clear and Clarke, who suffered a setback last year when the GB qualifying event at London's Copper Box Arena was cancelled, believes this year's medallists will be Olympic immortals forever.
"There's only one ambition, and that's the gold medal. That's it," added Clarke, who first boxed his way to recognition at Gravesham Amateur Boxing Club. "Nobody wants second place. It would mean the world and it can change your life.
"You would be a legend normally for getting an Olympic medal but in this cycle, I think you become a double legend. You've had to fight a different fight, persist and come through differently. It's been a big, big battle.
"I've learned a lot more, my resilience has been tested and I'm a much stronger person now. I'm ready to go – I'm smarter, I'm wiser, so let's go."
This year's Games look set to take place without overseas supporters but Clarke does not think boxing will be affected.
The 2019 European Games and 2017 European Championship medallist ascended those podiums in Minsk and Kharkiv and acknowledges amateur boxing is largely contested in venues with few fans. He insists winning gold in front of a Japanese-only crowd would be just as special and hopes the power of social media can be a force for global unity.
Clarke, an enthusiastic user of Twitter and Instagram, said: "We compete in countries where there aren't a lot of people there, so I think we'll adjust quite well. And with the technology that we have, I think we'll see people come together even more than before.
"This Olympics will be even more important than before in terms of bringing the world together – not just a nation, but the whole world.
"Right now, you're so accessible. I think social media at this Olympics is going to be on another level. The support will be incredible, and I look forward to seeing how it unfolds."
Clarke is keen to broaden his horizons away from the ring and recently founded his own clothing brand – in partnership with American company GoDaddy – called Level Up Nation. The Ebbsfleet ace sells merchandise to his followers but also uses the company to enhance awareness around economic literacy.
Balancing boxing and business sounds like a challenge but Clarke, who moved to England from Jamaica when he was ten, is determined to leave a legacy both in sport and beyond.
"I want to empower people and make financial literacy accessible to everybody," added Clarke, who is working with Purplebricks to encourage the nation to get behind Team GB on their journey to Tokyo. "That's one of my things I'd like to leave behind. I've learned it, and now I'm connecting with people in that space and I'm getting educated more – so why not pass it on?
"Boxing is still the main thing, but getting to a position where I can influence and help other people is also a goal, because I've been helped so much throughout my life. Anything that I can do for other people – that, for me, is where the best achievement will be in life."
Cheavon Clarke is working with Purplebricks to encourage the nation to get behind Team GB on their journey to Tokyo with the same amazing home support as London 2012. Visit @PurplebricksUK. To enter the draw to receive one of 2,020 limited edition prints, visit https://page.purplebricks.co.uk/teamgb_homesupport/
Join our new commenting forum
Join thought-provoking conversations, follow other Independent readers and see their replies