Daniel Dubois hoping to receive all-clear after eye injury to return to the ring
Dubois vows to make his critics eat their words after a first career defeat last time out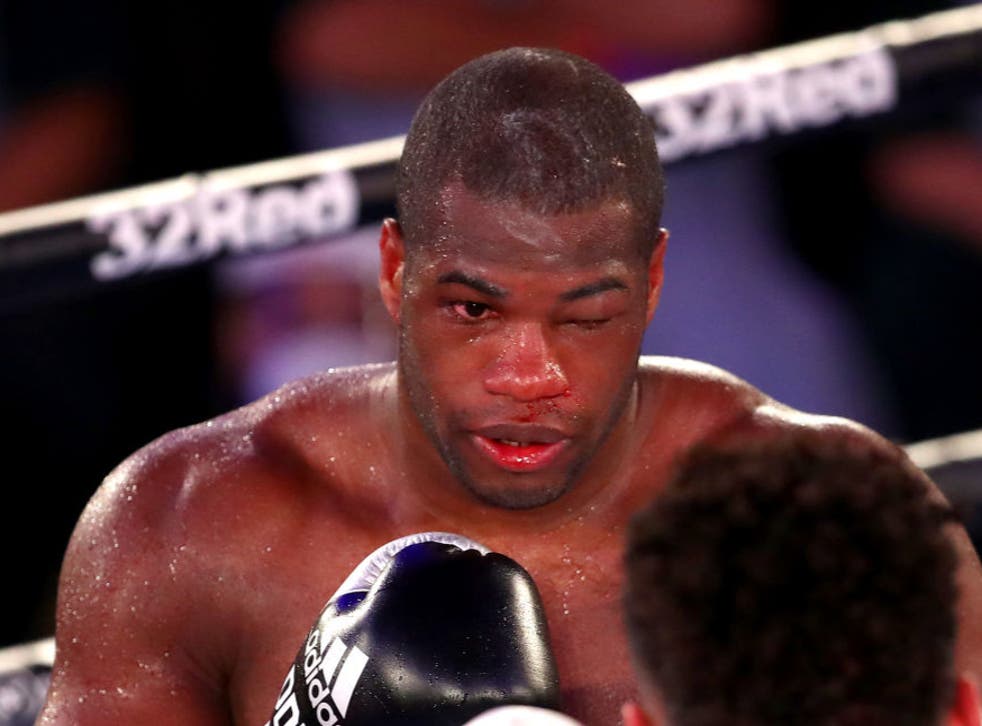 Daniel Dubois has vowed to return to the ring and prove he is no quitter.
The 23-year-old heavyweight lost his British title to Joe Joyce in November, dropping to his knee after taking a shot in the eye in the 10th round.
"I'm just waiting to get the doctor's all-clear report back, then I'll know where I'm at and whether I can move forward or not," Dubois told The Lowdown.
"The eye has come down and there's no vision problems. They'll tell me whether I can get back to training and when I can start sparring again.
"Once everything is sorted out I'll be ready to go. I want to get back in the gym again, see what level I'm at and start afresh.
"When I come back I want see those same people and get in the ring with them, to show them how much of a quitter I am. I want to set things right."
Dubois will no longer be trained by Martin Bowers having instead linked up with Mark and Jimmy Tibbs.
PA
Join our new commenting forum
Join thought-provoking conversations, follow other Independent readers and see their replies