Floyd Mayweather ridicules Dana White's $25m offer to fight Conor McGregor
The UFC president tried to make the super-fight happen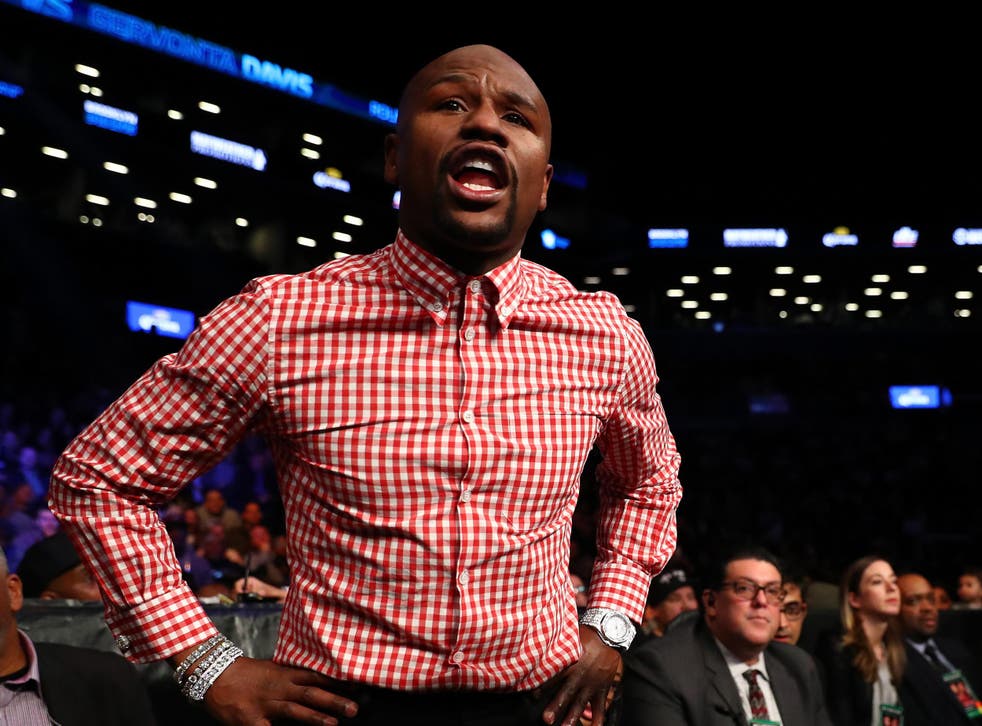 Floyd Mayweather ridiculed UFC president Dana White's offer that would see he and Conor McGregor receive $25m each for a boxing match between the pair.
The two stars of their respective sports have been the subject of many offers to fight each other, but Mayweather pointed out his vast net worth in comparison to his Irish rival means White's offer is laughable.
The 49-fight unbeaten boxer took to social media to highlight exactly why he rejected White's offer out of hand and why an additional $25m would be of little interest to him.
He wrote on Instagram: "Before you ask for $25m, be worth more than $25m. You have the '2' and the '5' right, but you meant to say $2.5m not $25m."
The caption accompanied a picture of both fighters and their respective net worths, with Mayweather having $650m dwarfing McGregor's $2.5m – around 260 times greater.
Mayweather said this week that he would only consider facing the MMA star for a base purse of $100m, with McGregor taking $15m – a career best – and taking a minor cut of the pay-per-view money.
The American earned a base purse of £32m for his final bout against Andre Berto in September 2015, while he received a base of $100m for his mega-fight with Manny Pacquiao, excluding pay-per-view receipts.
The most McGregor has been disclosed as earning in a UFC fight is $3m, meaning the $25m White offered would be more than eight times his most lucrative bout.
Join our new commenting forum
Join thought-provoking conversations, follow other Independent readers and see their replies