How much are Floyd Mayweather vs Manny Pacquiao tickets sellling for? Las Vegas seats appear on websites for more than £85,000
1,000 tickets were made available to the general public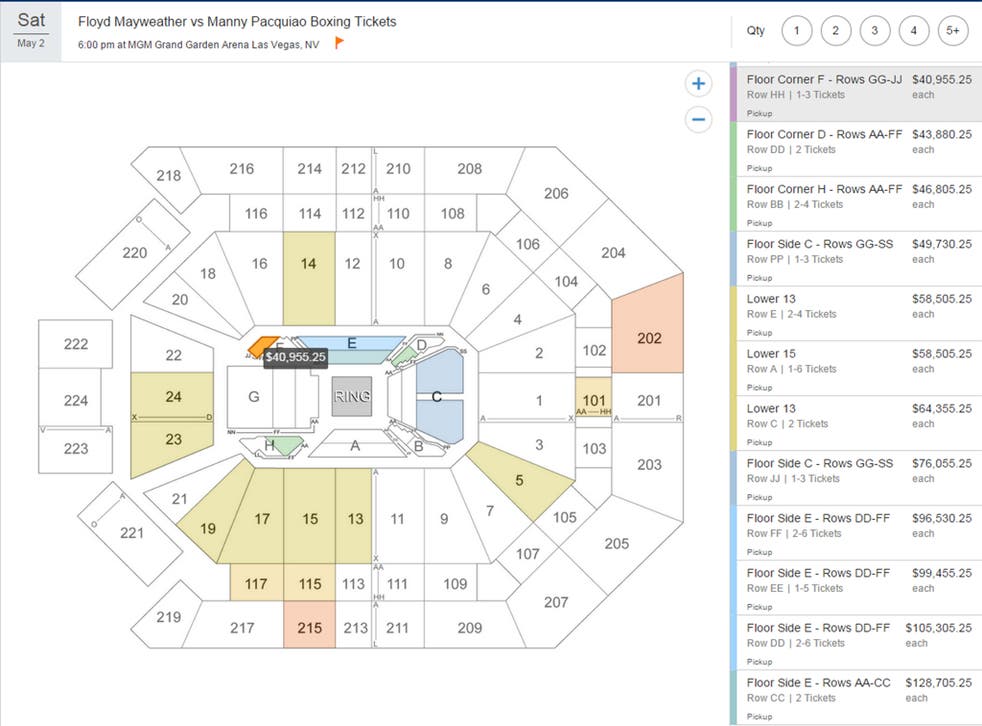 The few tickets for Floyd Mayweather vs Manny Pacquiao made available to the public were predictably snapped up in seconds after they went on sale.
Even less surprisingly, they started appearing on ticket exchange websites almost immediately, with some being offered for as much as £85,000.
Just 1,000 tickets were made available for sale to the general public for the May 2 fight, despite the MGM Grand in Las Vegas having a capacity of 16,500. The other 15,500 seats have gone to fighters, sponsors and promoters.
The cheapest ticket for the bout cost £1,000 ($1,500), rising to about £5,000 ($7,500) and went on sale on the MGM Grand's website and Ticketmaster.
A number of seats for the much anticipated fight now appear on ticket exchange website StubHub, which is owned by Ebay. The cheapest available is priced at $5,855 (£3,882), which are positioned in the furthest block away from the ring.
Th most expensive, priced at $128,705 (£85,348) are floor side seats.
Join our new commenting forum
Join thought-provoking conversations, follow other Independent readers and see their replies