Nick Blackwell: Did Chris Eubank's shock intervention save British boxer's life?
Boxing fans are praising the veteran star after he apeared to advise his son to stop hitting the beleaguered Blackwell in the face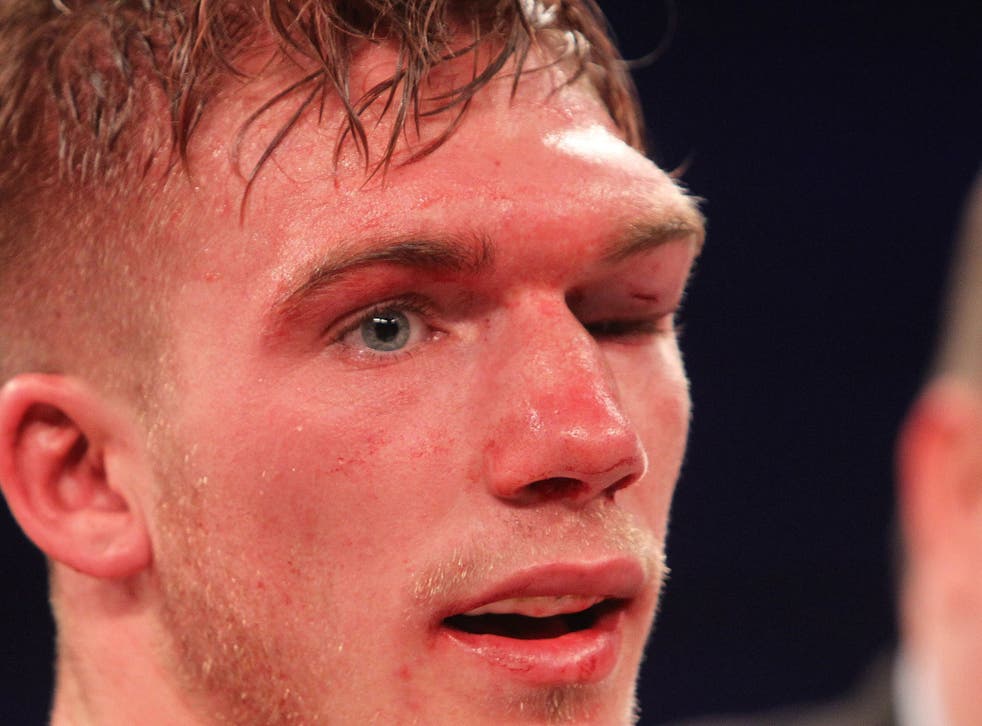 Boxing fans are praising Chris Eubank for his intervention midway through the fight which left Nick Blackwell in an induced coma, suggesting the veteran star may have prevented his son from inflicting further damage.
Blackwell remained in hospital in a stable condition on Sunday night, after going ten rounds with Chris Eubank Jr despite clear and significant damage to his left eye which led to a bleed on the brain.
But as the British Board of Boxing Control indicated it was "satisfied" with the way the referee handled the fight, some suggested things could have been even worse had it not been for Eubank Snr's input at the end of the eighth round.
Eubank Snr, who has his own experience of seeing an opponent badly hurt when he left Michael Watson in a 40-day coma 25 years ago, could be seen on TV stepping in to his son's corner.
He could be heard apparently advising against doing further damage to Blackwell's swollen eye, saying: "If the referee doesn't stop it, then I don't know what to tell you, but I will tell you this: one, if he doesn't stop it and we keep on beating him like this, he is getting hurt; two, if it goes to a decision, why didn't the referee stop the fight? I don't get why.
"So maybe you shouldn't leave it to the referee. So you're not going to take him out to the face – you're going to take him out to the body."
Great Sporting Moments: Boxing

Show all 11
Robert Smith, general secretary of the BBBC, said on Sunday he had spoken to Blackwell's doctor and the 25-year-old was "going to be in hospital for some time".
Mr Smith was asked about the decision to continue the fight - particularly after the video emerged of Eubank Snr's intervention.
He told BBC 5 Live: "Every boxer who gets into a ring know the risks.
"We have everything in place as best we can. But we're never going to make it 100 per cent safe."
Smith said that he was satisfied the referee had conducted the fight properly and it was a "great shame" Blackwell was seriously injured.
Join our new commenting forum
Join thought-provoking conversations, follow other Independent readers and see their replies