Ryan Garcia: Lightweight star withdraws from Javier Fortuna bout to focus on his 'health and wellbeing'
Javier Fortuna and world lightweight champion Teofimo Lopez have supported the 22-year-old's decision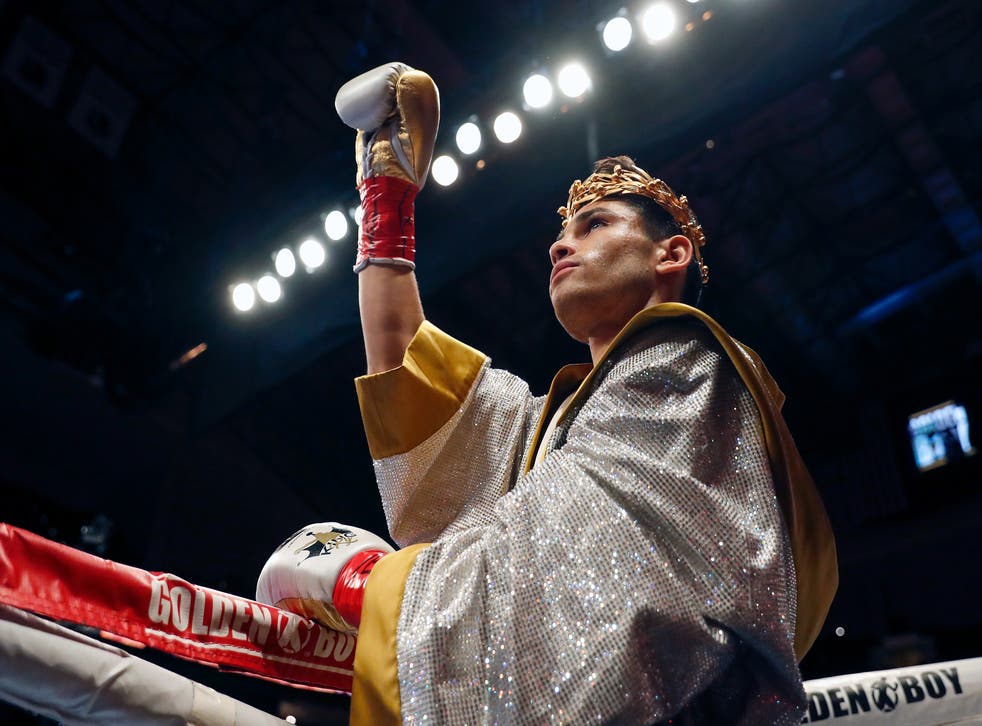 Lightweight boxing star Ryan Garcia has withdrawn from his upcoming fight against Javier Fortuna to focus on his "health and wellbeing", the American has said.
The 22-year-old, who improved his perfect record to 21-0 with a seventh-round knockout against Britain's Luke Campbell in January, announced that he was scheduled to face Fortuna earlier this month.
"I know this news may be disappointing to some of my fans but I am announcing today that I am withdrawing from my July 9th fight," Garcia wrote on Instagram on Saturday.
"At this time it is important to manage my health and wellbeing. I have decided to take some time off to focus on becoming a stronger version of myself.
"I hope to be back soon and am looking forward to stepping back into the ring when I am my healthiest self. I want to Thank God, my family, my doctors and my supporters."
The lightweight, who is mentored by Mexican superstar Canelo Alvarez, has previously spoken out about his mental health and has said he struggles with depression and anxiety.
In a post to his 8.6 million Instagram followers on 2 March, Garcia said: "I know I look like someone who is happy all the time but inside I hurt at times, struggling just to function."
His scheduled opponent Fortuna wish Garcia a "speedy recovery" and said he hoped to rearrange the fight for a later date.
"There are things more important than fighting and I hope he is able to quickly recover," he said. "We can reschedule our fight for a time when I can face and beat a 100 percent prepared version of Ryan Garcia."
Fellow American lightweight and world champion Teofimo Lopez said in a post on Twitter: "It takes a brave soul like Ryan Garcia to openly express that he's going through tough times mentally.
"Instead of pointing the finger at him maybe you all should take a lesson from it! We're all dealing with something so what makes us any better?"
Join our new commenting forum
Join thought-provoking conversations, follow other Independent readers and see their replies