Commonwealth Games 2014: Husband-and-wife team Chris and Gabby Adcock win badminton gold for England
Couple say they are 'over the moon' after their victory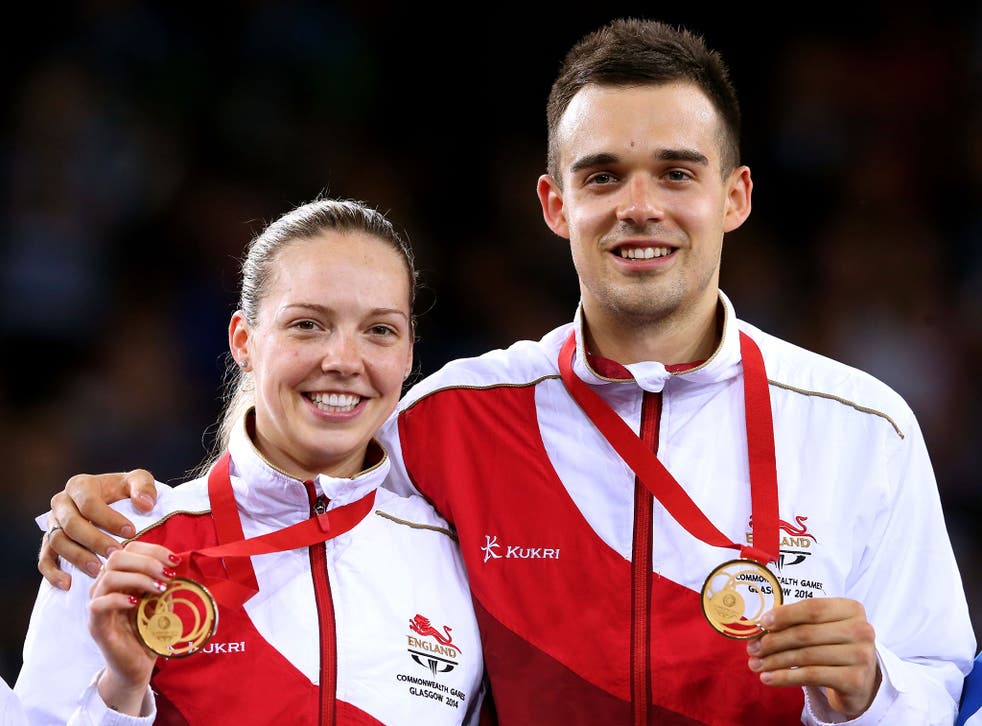 Euan Burton and Gemma Gibbons could not quite accomplish it, taking gold and silver in different events (and for separate countries) in the judo hall on the first Saturday night of Glasgow, but Paul and Joanna Drinkhall managed to achieve the feat for England in the mixed doubles table tennis final on the second Saturday. Then, in the mixed doubles badminton final at the Emirates Indoor Arena on Sunday, Chris and Gabby Adcock became the second golden couple in 24 hours on the final day of Glasgow 2014.
The Adocks used to be a mixed doubles couple in the days when they were boyfriend and girlfriend, before going their separate sporting ways three years ago. Last year, they married and yesterday they celebrated their union by becoming the first husband and wife duo to win the Commonwealth badminton mixed doubles title. The couple, who live in Milton Keynes, did so in style, overcoming their England team mates Chris Langridge and Heather Olver 21-9, 21-12 to take gold without dropping a single game in the tournament. "It is testament to us," Chris said. "We have been so solid. It builds a bit of pressure if you don't drop games but it makes you feel better when you come out on top."
The pair had mixed fortunes in the men's and women's doubles on Saturday, Chris finishing fourth and Gabby taking bronze. "I was watching Gabby in her bronze medal match thinking, 'I hope she's got some legs left for tomorrow'," Chris said.
Sadly, home town girl Kirsty Gilmour did not quite have the legs to take her to gold in the women's singles final. The 20-year-old was beaten 21-14, 21-16 by Michelle Li of Canada but became the first Scot to win a badminton singles silver at a Commonwealth Games.
Join our new commenting forum
Join thought-provoking conversations, follow other Independent readers and see their replies