Commonwealth Games 2014: Welsh 800m runner Gareth Warburton denies 'knowingly taken any banned substance' after he's suspended for anti-doping offence
Warburton narrowly missed out on a medal in 2010 but looks set to miss this year's Games after being informed of his suspension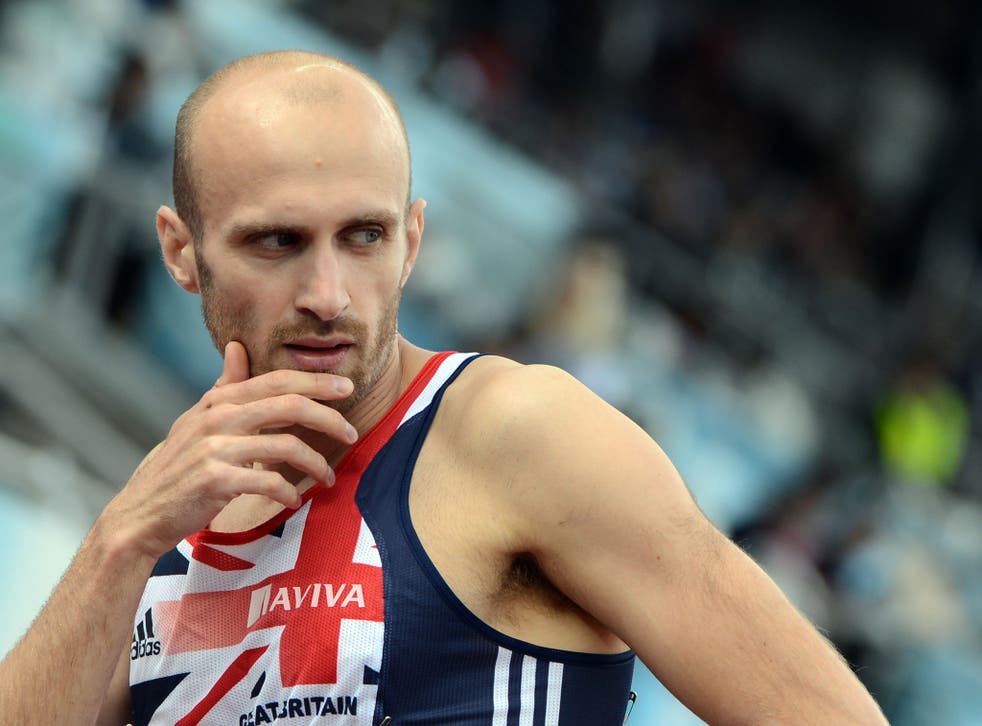 London 2012 Olympian Gareth Warburton has been provisionally suspended from all competition after becoming the first British athlete in an international team to fail a drugs test for three years.
The 800 metres runner was due to represent Wales at the Commonwealth Games but was removed from the team for Glasgow with immediate effect after testing positive for an unspecified substance.
The 32-year-old described the news as "a great shock" and pledged to fight to clear his name in the coming months, although no date has been set for any possible appeal.
Sprinter Bernice Wilson was the last British international athlete to fail a doping test when traces of testosterone and clenbuterol were found in her system in June 2011, which resulted in a four-year ban.
Since then shot putter Carl Fletcher has been banned for trafficking performance-enhancing drugs while javelin thrower Ian Burns was also handed a suspension for possessing numerous substances, although neither athlete produced a positive sample.
Warburton had joked on Twitter a month ago: "2 drugs in 2 weeks. This beard must make me look suspicious," and on Wednesday admitted he was at a loss to explain the doping violation.
In a statement, he said: "The news of the anti-doping rule violation has come as a great shock to me. From the outset, I would like to state that I have not knowingly taken any banned substance. As a professional athlete, I have always supported and have been an advocate of clean sport. Nothing has changed in this regard. However, I recognise that the responsibility for this situation lies with me and I'm committed to working with UK Anti-Doping and will fully cooperate with the legal process."
Glasgow would have been Warburton's third Commonwealth Games, after he competed at Melbourne in 2006 and in Delhi four years later, where he finished just outside the medals in fourth place.
On this year's form, however, the British No 4 in 2014 over the distance had not been expected to feature in the medals against a field including a raft of leading Kenyans, among them world record-holder and Olympic champion David Rudisha.
UK Athletics confirmed that Warburton had been "provisionally suspended from all competitions after being charged with committing anti-doping rule violations under UK Athletics Anti-Doping rules (presence of prohibited substances)."
In a statement, it added: "The athlete has the opportunity to respond to the charges against him and to have those charges determined at a full hearing before the National Anti-Doping Panel."
Brian Davies, the chef de mission of Team Wales, confirmed that Warburton was "no longer able to compete at the Games". But he added: "As the athlete is presumed innocent unless and until the charges brought against him have been upheld, it would be inappropriate for us to comment further."
Warburton has enjoyed, to date, a lengthy and successful athletics career. He boasts two European medals: an individual bronze from the European Team Championships in the 800m in 2011 and a silver as part of the British 4x400m relay team at the 2005 European Indoor Championships.
Join our new commenting forum
Join thought-provoking conversations, follow other Independent readers and see their replies